Vladimir Putin's Tiger At The Centre Of Chinese Goat Killing Mystery
Putin's pussies on the prowl.
A Siberian tiger released by Russian President Vladimir Putin appears to be at the centre of a Chinese goat killing mystery.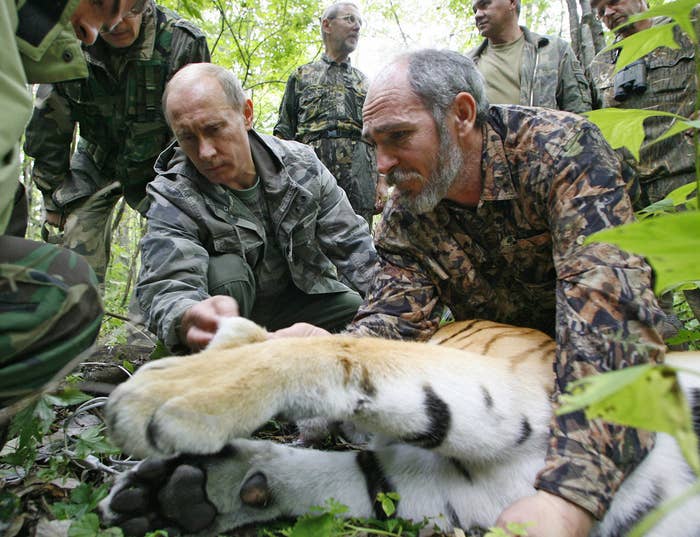 China state news agency Xinhua reports that several tiger experts are pointing the finger at the freed animal named "Ustin" for killing two goats in the country's north east.
According to Xinhua, "Ustin" and another tiger, both wearing tracking devices, were recently released into the wild by Mr Putin and crossed the border into China.
A witness reported that the killed goats had skulls crushed with puncture wounds the size of a human finger.
President Putin has more than once used tigers to burnish his image as a strong man. He was photographed affixing GPS trackers to these Siberian tigers in 2008.