There's been pretty much bipartisan Australian condemnation of Vladimir Putin in recent years, stretching back to the downing of flight MH17 when 38 Aussies were killed.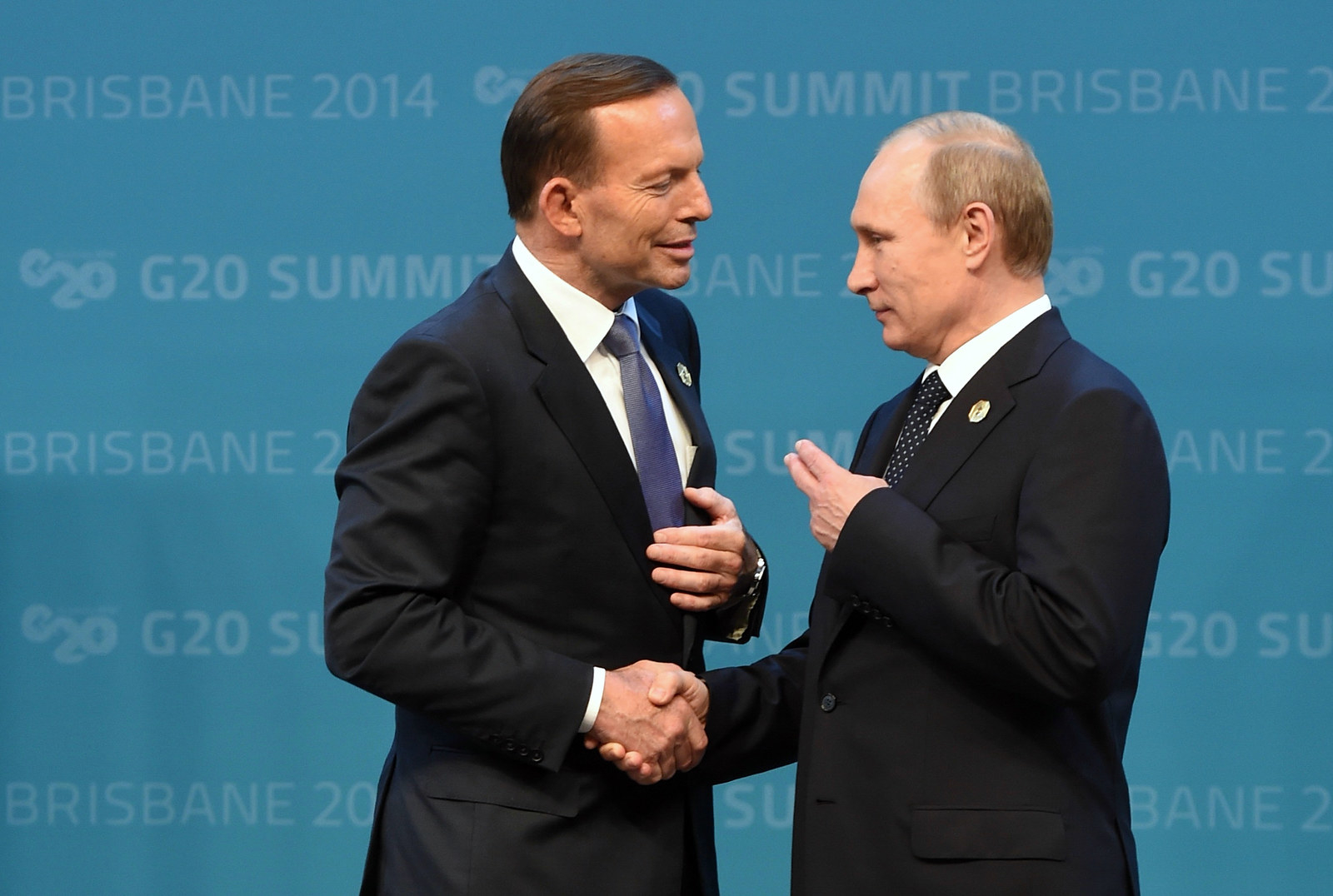 That's why it was quite surprising when government MP George Christensen tweeted yesterday that "Russia is demonised unfairly".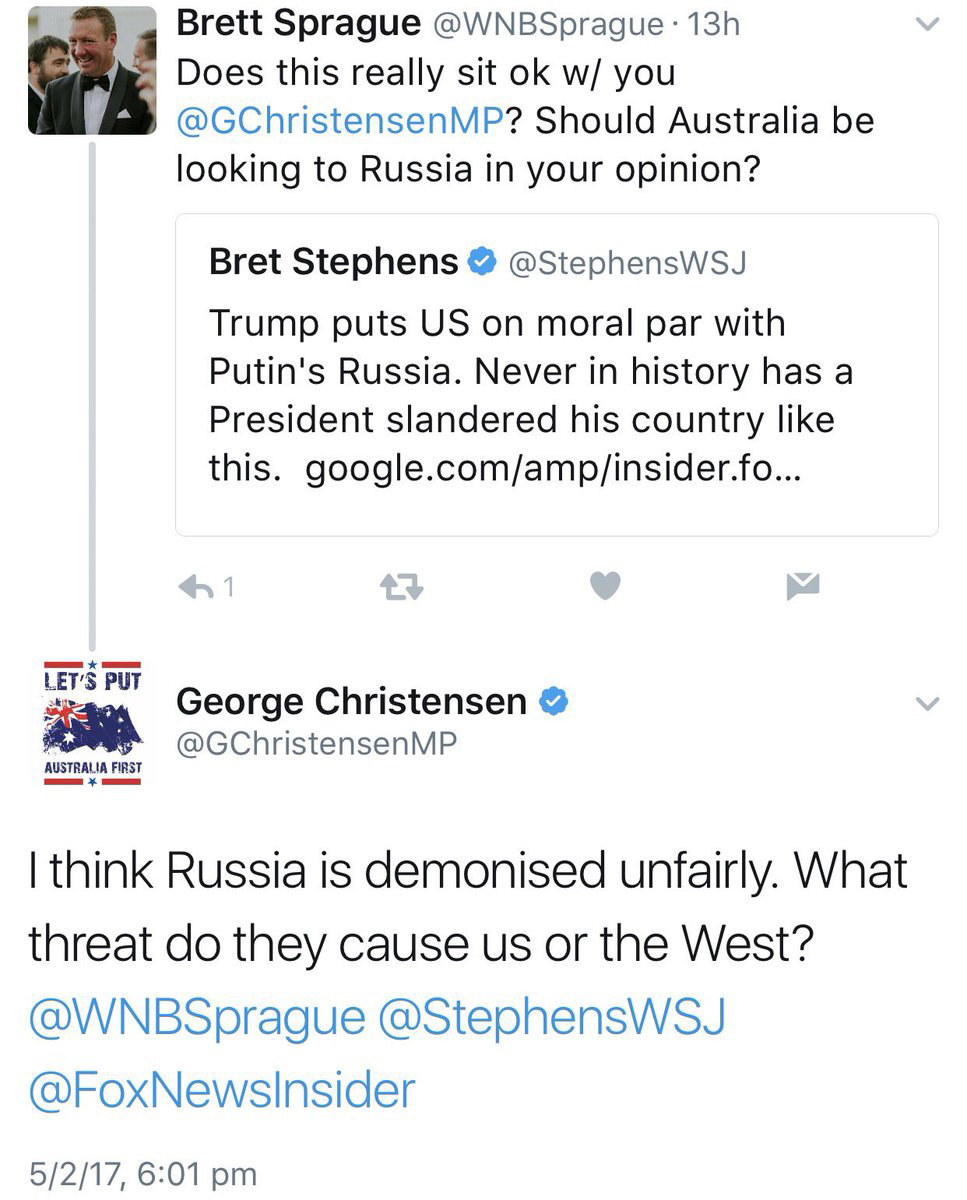 Christensen appeared to adopt similar lines to those used by US President Donald Trump, who has not condemned the recent invasion of Crimea.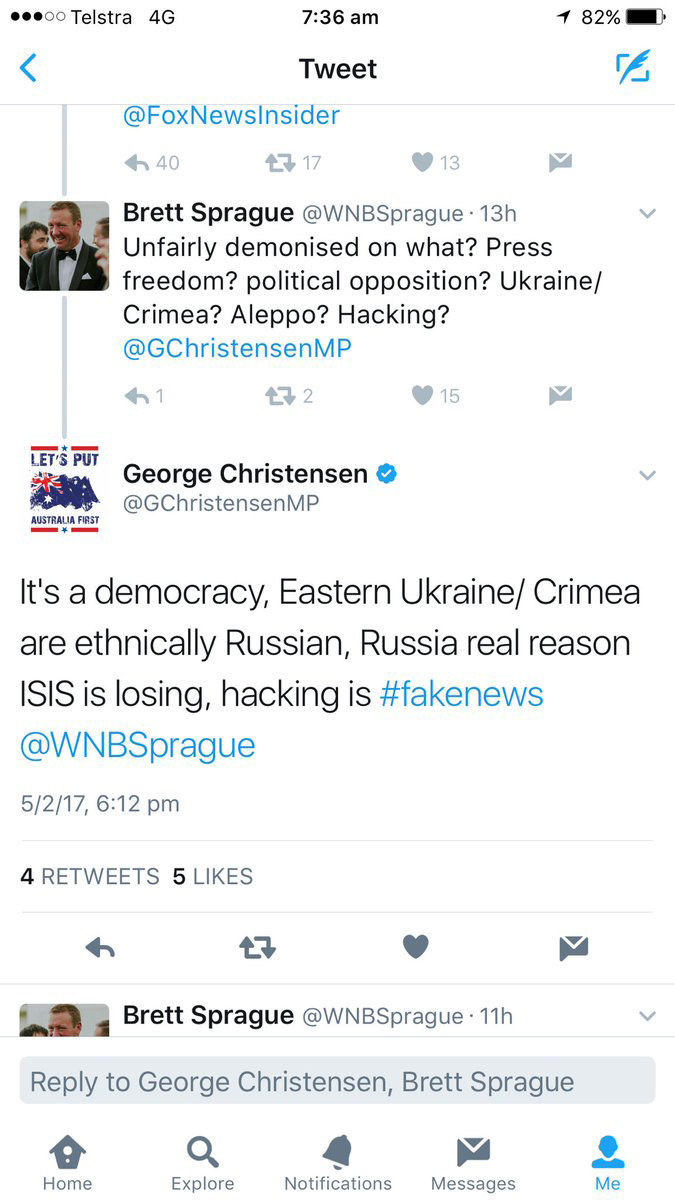 Christensen also distanced Putin's Russia from the killing of Australian civilians.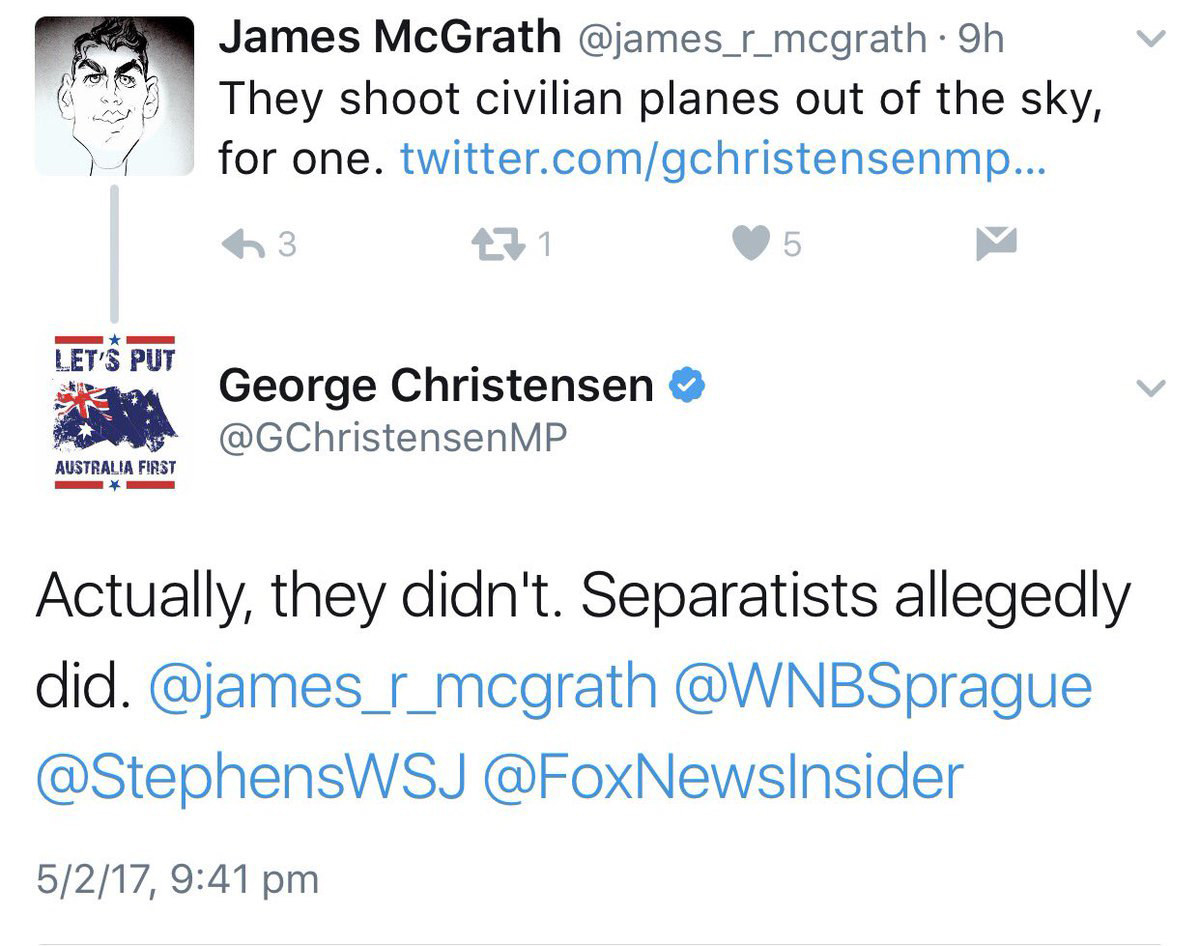 But then, on Tuesday, the tweets vanished. Christensen told BuzzFeed News he deleted the tweets because they were being taken out of context online.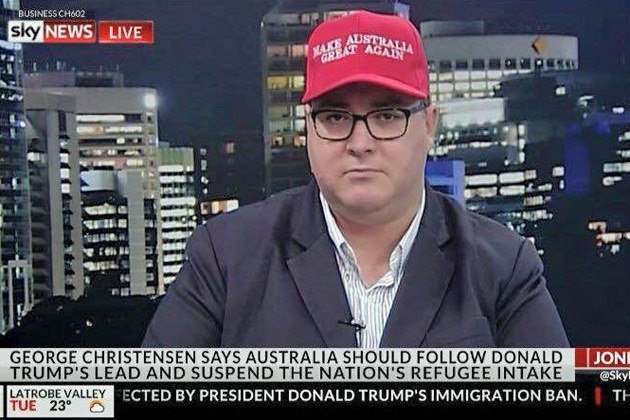 "I deleted them as it was a distraction and people were misinterpreting my views," Christensen said.
"I have said I believe MH17 was shot down by Russian-backed Ukranian separatists and yet tweets still kept coming at me for apparently doubting that."
"I don't doubt it."
Labor MP Tim Watts told BuzzFeed News Christensen's tweets were a sign of the growing popularity of far right websites like Breitbart and Infowars among conservative politicians.
"The post-fact politics that is currently assaulting American democracy through outlets like Infowars and Breitbart, now seems to be migrating to Australia through MPs like the Member for Dawson and a number of conservative columnists," Watts said.
"We've seen this kind of post-fact politics in the US and we don't want it here in Australia."
Christensen said no-one in the government had spoken to him about the tweets before he decided to delete them.
"Why I deleted it is that Russian relations is not a core issue of mine."
"My opinion on that really doesn't matter given the government has a different view and, despite what they say about my influence, I'm not about to change foreign policy."