The Surprising Group Of MPs Behind The New Marriage Equality Plebiscite
Muir, Lambie, Wang, Lazarus join The Greens in plebiscite push.
They were the four MPs brought down the political aisle by Clive Palmer and now they appear to be key elements behind a brand new push to have a plebiscite on marriage equality at the next election.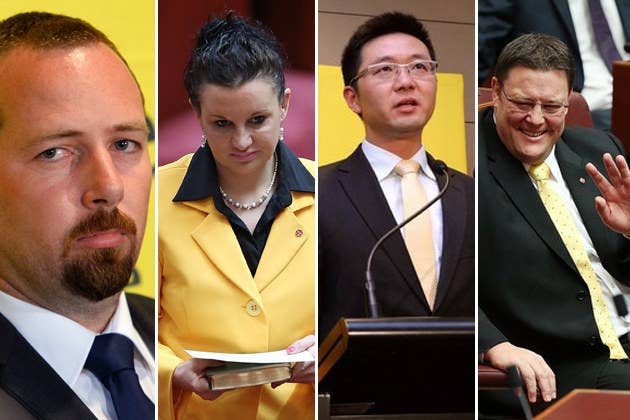 The Motoring Enthusiast Party's Ricky Muir, senator Dio Wang and PUP defectors, Jacqui Lambie and Glenn Lazarus are expected to join the new bandwagon forming around having a national vote for marriage equality.
BuzzFeed News understands the four MPs are now working closely with The Greens in the senate to draft plebiscite legislation that would add to the pressure piling on Tony Abbott.
"I don't trust these buggers here, give it to the Australian people," said Senator Lambie to BuzzFeed News.
"When you go to vote at the next election you should be given a piece of paper that asks you to decide whether gay people can get married."
The best way to move forward (plebiscite or referendum) has also exposed deep divisions in the government.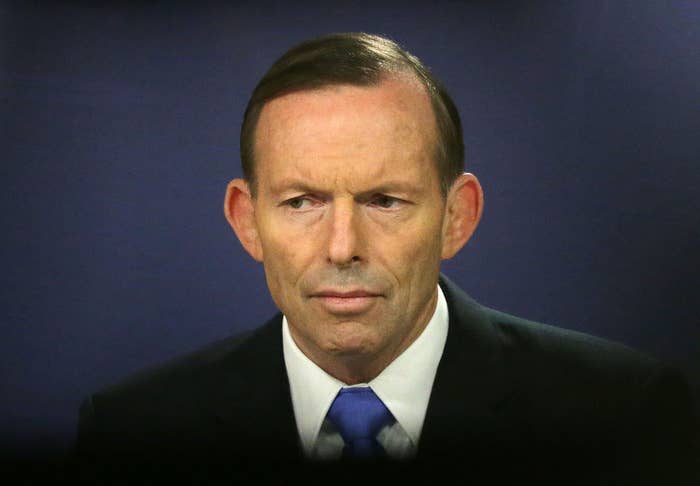 The attorney general George Brandis totally shot down Scott Morrison on Thursday, after the social services minister suggested a referendum on marriage equality could be the best option.
"No constitutional referendum is necessary in this case. There is no doubt, no doubt whatsoever," said Brandis.
Adding to the confusion, five government MPs have told the media they will cross the floor if a marriage equality vote were to come forward in the life of this parliament.
But the idea of a plebiscite at the next election is now aggressively being pushed by cross-benchers, The Greens and marriage equality advocates.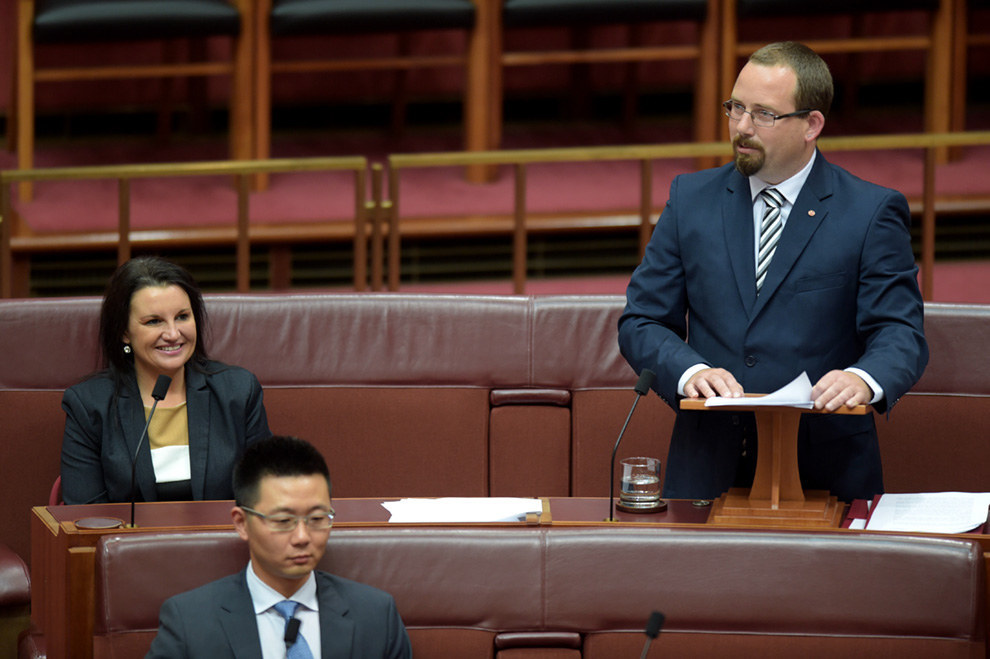 "If a decision to put the question to a plebiscite was to be on offer, I too would support this to allow the people of Australia to make their vote count," said Senator Muir during his maiden speech in June this year.
BuzzFeed News asked Lazarus' office about the plebiscite that's being drafted and the response was eye-opening.
"The senator has promised to support a national vote and he's so sure Australians will vote for gay marriage, he's threatened to show up in parliament in a mankini if they don't," said a spokesperson.
Abbott will have the final word on how and when any plebiscite is presented to the people and it's unlikely he'd cede the ground to the minority groups in the senate.
But it just adds to the momentum building for the plebiscite - something that marriage equality advocates roundly rejected until yesterday.
There's also the threat of the Lazarus mankini, which could strike fear into the heart of the staunch anti-marriage equality campaigners.