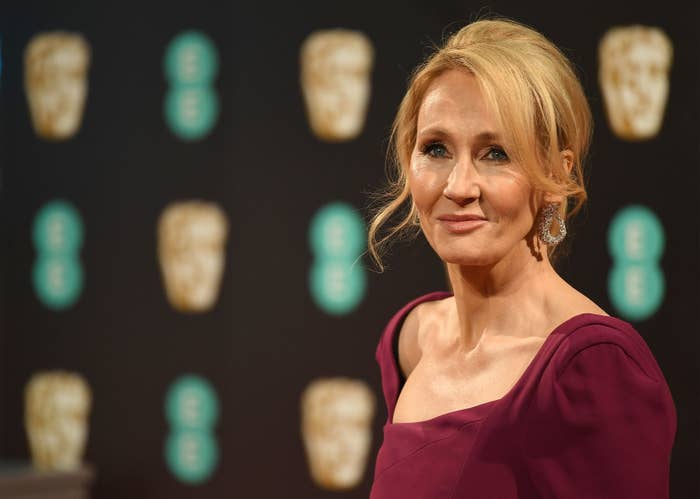 Pottermore — JK Rowling's website for die-hard Harry Potter fans — has sacked the bulk of its editorial staff, raising questions about the future of the online venture, BuzzFeed News has learned.
The popular website was launched by JK Rowling in 2012 after the final Harry Potter film was released and was originally conceived as a way for the British writer to maintain and grow the online Potter fandom.
According to a well-placed source, Pottermore sacked a string of editorial staff over the last few days, including both senior and junior staff who were making original content for the website.
The redundancies will be a huge blow to fans of the website, which boasts more than 2.2 million followers on Facebook and another 2 million on Twitter.

"I think turning Pottermore into an editorial site a few years ago was a lovely idea with the potential to be great, but the execution has been disappointing," a former Pottermore employee told BuzzFeed News.

"It's essentially a glorified merchandise shop with some cute articles that might appeal to hardcore fans but don't have enough of a point of difference from the rest of the internet's writing about Harry Potter to survive."
A Pottermore spokesperson released a statement to BuzzFeed News on Wednesday night, confirming management had conducted a "reorganisation" of the website.
"As a result of a reorganisation at Pottermore, there have been a small number of job losses," said the spokesperson. "These reflect the evolution of the business and are being handled as sensitively as possible."
A source said editorial writers had struggled with writing freely about the Harry Potter universe, especially when actor Johnny Depp was cast as evil wizard Grindelwald for the Fantastic Beasts films, a decision that was controversial among Potter fans:
"Reporting from inside a franchise that so values its secrecy has been limiting because there's so much [Pottermore] can't say that other outlets can.

"I'd say, as an important side note, that they've also suffered from a very sad waning in confidence from fans since the decision to cast Johnny Depp."

The reorganisation follows other high-profile exits from the website over the last few years. Chief executive Susan Jurevics stood down last year.
Meanwhile, Pottermore's creative director Anna Rafferty and marketing director Henriette Stuart Reckling both left to take up jobs with the BBC, with the website's social media manager Amelia Florence leaving to take a job with Netflix.