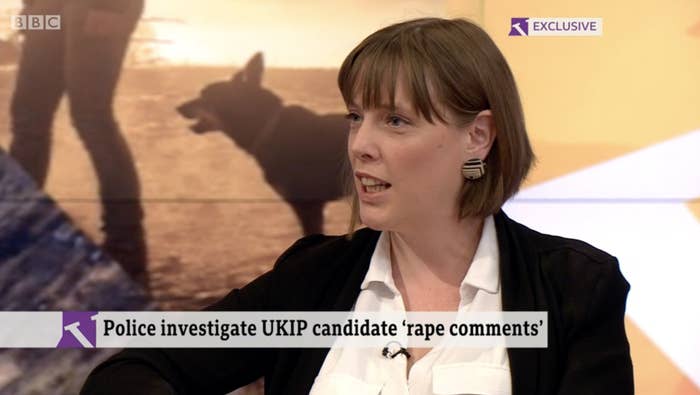 Police are investigating whether Carl Benjamin, UKIP's star candidate at the European elections, committed an offence when he talked about raping Labour MP Jess Phillips.
On Friday, BuzzFeed News revealed that Benjamin had posted a YouTube video in which he said he might rape the MP if he had had enough alcohol.
UKIP has continued to stand by Benjamin, despite widespread condemnation from senior MPs.
In the video, which has now been removed on YouTube, Benjamin — known widely on the internet as Sargon of Akkad — addressed a 2016 tweet in which he said: "I wouldn't even rape you @jessphillips."
"I suppose with enough pressure I might cave," Benjamin said in the video posted 10 days ago. "But, let's be honest, nobody's got that much beer."
On Tuesday, West Midlands Police, which covers Phillips's Birmingham Yardley constituency, confirmed officers were now investigating the rape remarks.
"Police have received a report of malicious communications relating to MP Jess Phillips," the force said in a statement.
"Officers have spoken to Ms Phillips and the comments are being investigated to establish if an offence has taken place."
Phillips appeared on the BBC TV's Victoria Derbyshire programme Tuesday to talk about how she felt when BuzzFeed News told her about Benjamin's rape remarks on Friday.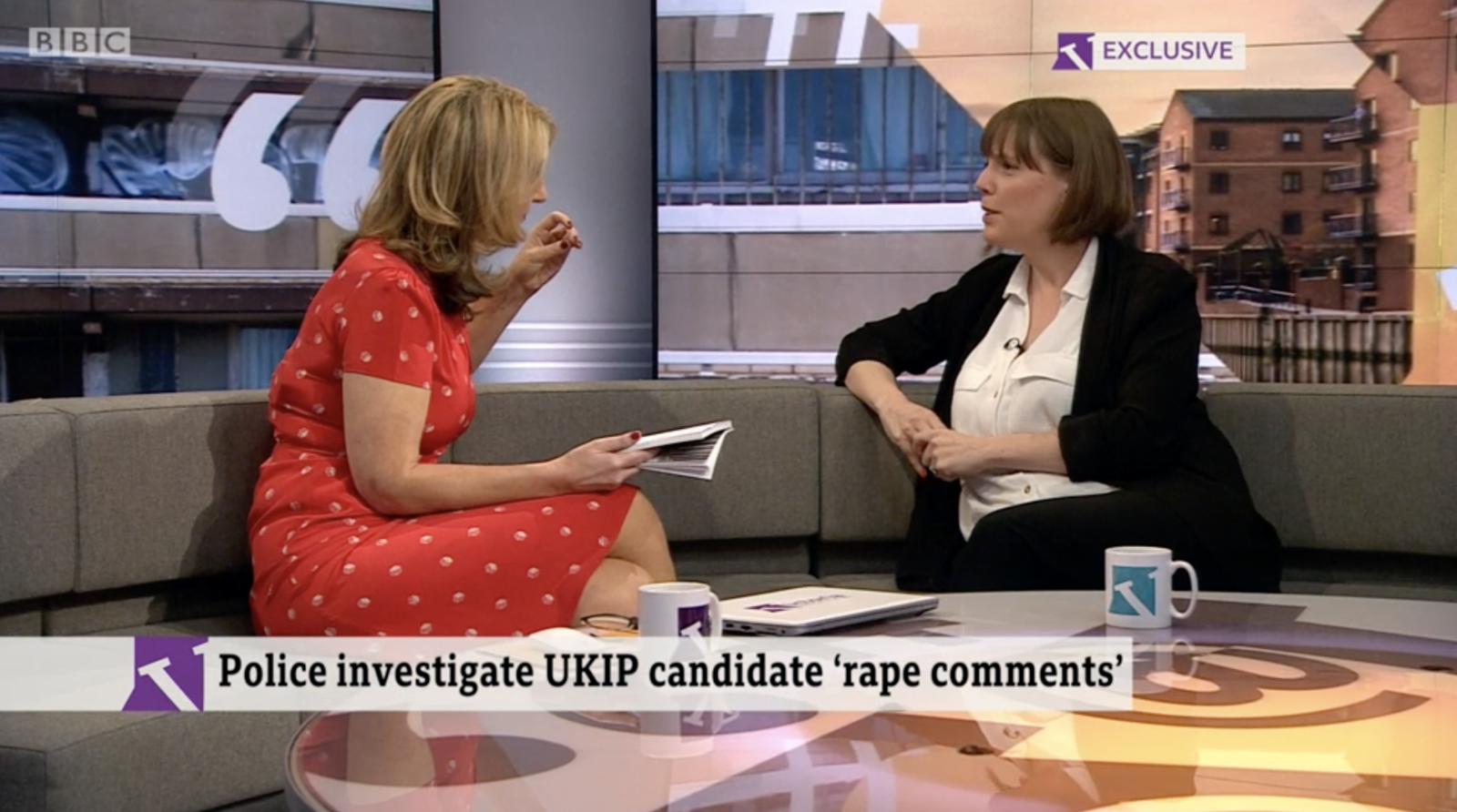 "I realise I did what all women do in these situations, I'd put a brave face on it and pretending that it was all fine and I could cope," Phillips said. "It dawned on me that for four years essentially this man has made a career out of harassing me. I felt harassed.
"I felt like, how could somebody say that they would rape me if forced and be a legitimate candidate in an election?
"It was one thing when he was just some idiot off the internet with a load of bros following him. It's a different thing when he's standing on the same platforms that I'm standing on, that he will potentially go to a Parliament himself as an elected representative when he's said these things."
She added: "I cried in the street in Birmingham city centre. I felt the enormous weight of years and years and years of abuse. It's not that I'm frightened for the credible threat to me. Actually, I'm not frightened anyone is going to hurt me. I can't live my life fearing for my personal safety because I really like living my life like a normal person."

BuzzFeed News asked Benjamin about being investigated by police over the remarks. The YouTuber responded with a statement unrelated to the rape comments, instead focussing on an EU copyright law.
His remarks have highlighted how few powers the UK's Electoral Commission has to take action against candidates who threaten or abuse other politicians. The commission tweeted at Phillips over the weekend, explaining that it could only disqualify a candidate who had served a year or more in prison.
The episode also prompted a response from the European commissioner for internal security, Julian King, who said there needed to be "zero tolerance for this type of behaviour".

"Just because something happens online should not mean that normal standards are suspended," King told BuzzFeed News. "The days of the online Wild West need to end. Indeed, if something is against the law offline it should be treated the same way online.
"We have been pursuing this with the internet platforms for illegal content, hate speech, and disinformation. No doubt we need to do more. There should be zero tolerance for this type of behaviour."
Liberal Democrat peer Sarah Ludford submitted a question to ministers in the House of Lords on Benjamin's comments, saying on Twitter that she was "outraged" by them. However, the question was not selected by the Lord Speaker on Tuesday.

News of the police investigation into Benjamin came as the government announced that it will propose a new electoral offence of intimidating candidates and campaigners that would ban someone found guilty from running for office.
The report, released by the Cabinet Office on Tuesday, follows a consultation on measures to "protect the debate" around elections. It said: "The government intends to develop a new electoral offence of intimidation of candidates and campaigners by the means of applying electoral sanctions to existing offences of intimidatory behaviour."
During her appearance on the Victoria Derbyshire show, Phillips also said the entire incident alarmed her about the rise of what she called "acceptable fascism" in Britain.
"I feel like we're accepting, what might be at the moment a very low level, the rise of intolerance as being part of our normal political discourse," she said. "It's not just the rape stuff that Carl Benjamin has done. He's made horrendous, racist jokes. He's terrible, racist slurs."
BuzzFeed News has previously reported on Benjamin's long history of racial slurs, and revealed how the YouTuber used a private gaming server full of white supremacist and racist comments to organise his EU election campaign.

"We are allowing people who 'other' people to win by saying, 'Well, they're just having a joke, people say that down the pub'," Phillips said. "No one says that down the pub. No one down the pub has ever threatened to rape me."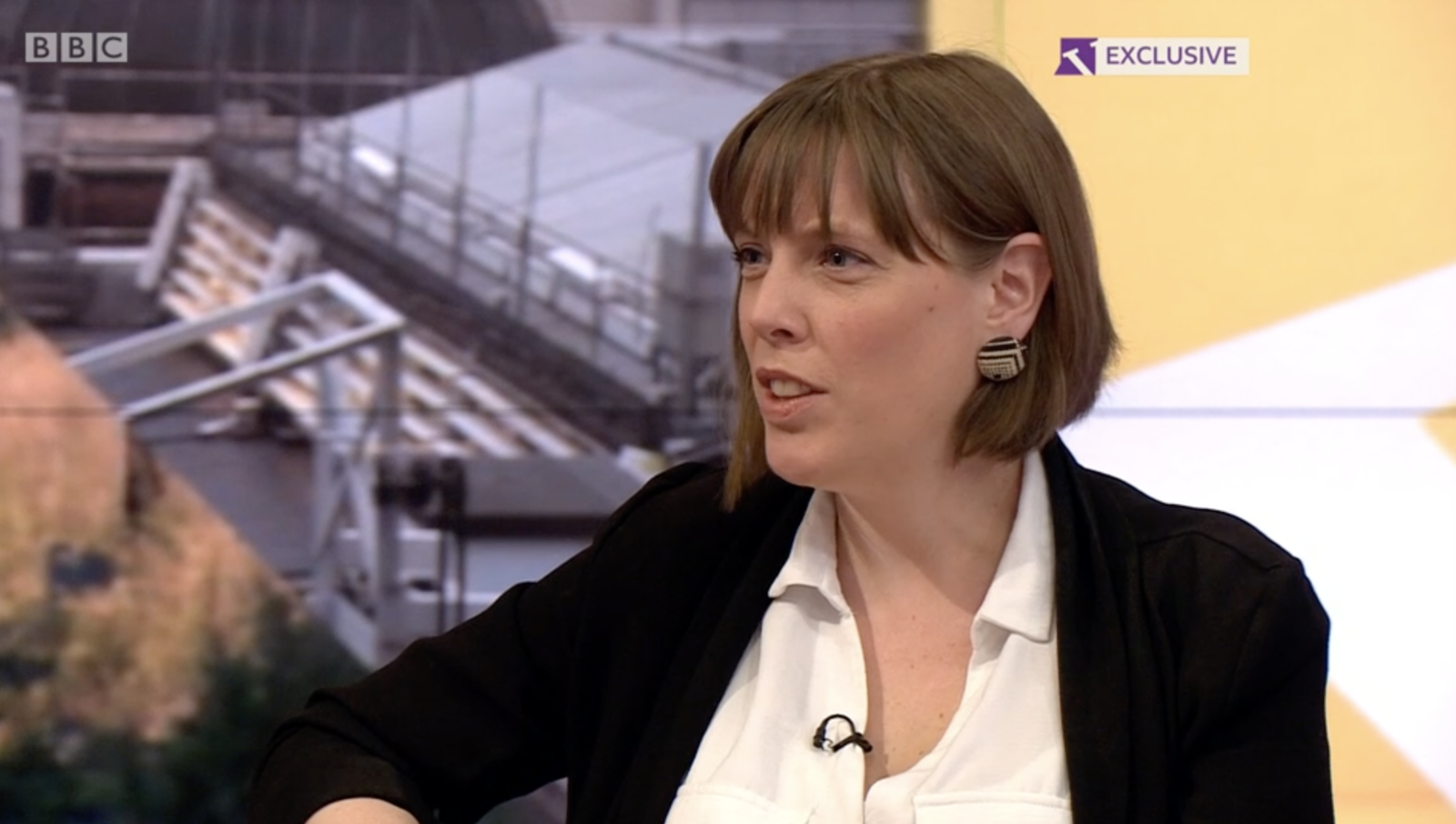 "Rape is not about sex. Rape is about power and control. It's an act of violence to control somebody subordinate to you. What Carl Benjamin is trying to do through his actions is control me and make light of the things that control women.
"This discourse being allowed to go on makes women unsafe not just in the Commons, but across the country.
"If we think that this is just a joke and that rape and sexual violence is not to be taken deadly seriously, women in the country— women, children and men are no longer safe."