Naples pizza makers Pizzera Don Ernesto have made the Pope's visit to the southern Italy city extra delicious with the creation of a special pizza in his high honour.
The owner Enzo Cacialli created a mouth-watering holy pie that was a thin-crust base with yellow cherry tomatoes and ricotta, topped off with a personalised inscription.
And when "Il Papa" sped past in his popemobile on Sunday he slowed down to pick up the pizza. IT WAS AMAZING.
"I gave him the pizza and with a smile he said 'thank you,'" said Cacialli to CNN.
"Il Papa" then gave the pizza chefs the holy seal!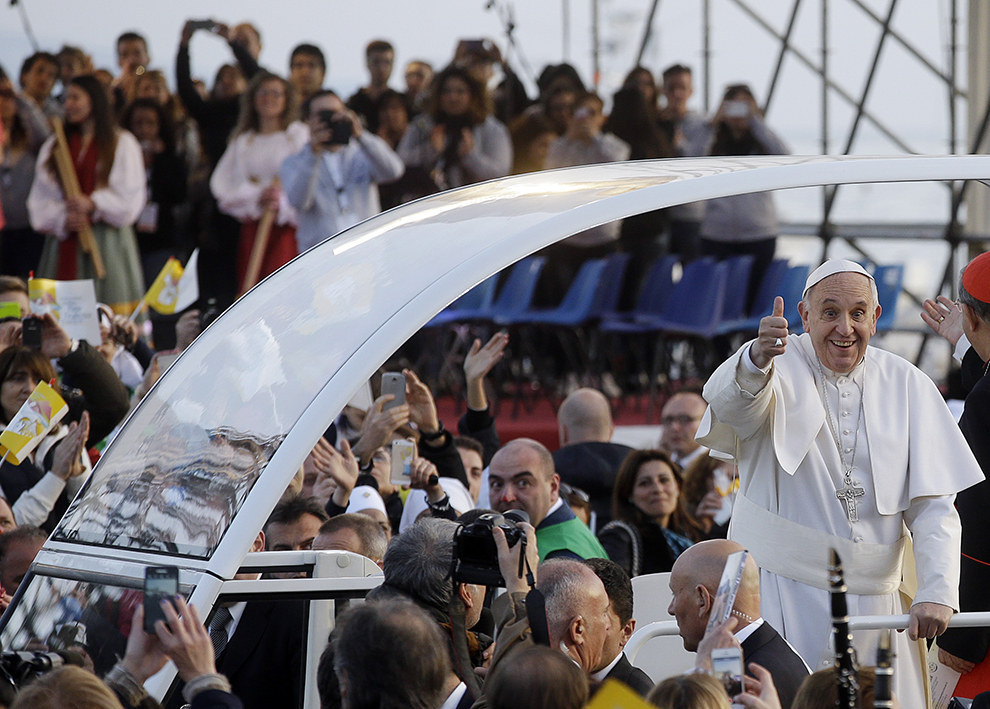 Because remember...