Police and security guards dragged away dozens of protesters from the marble foyer of Parliament House in Canberra on Tuesday after they staged a mass sit-in.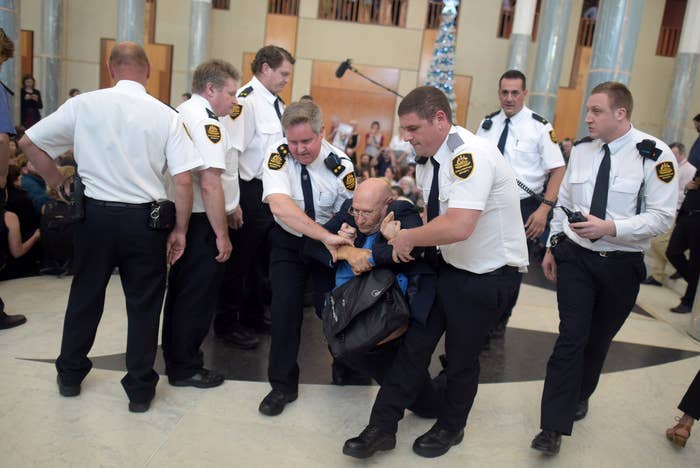 The "People's Parliament" protest, which was organised by activist group 350 Australia, was attended by 300 people from different communities, to highlight the idea that climate change was a concern to everyday Australians.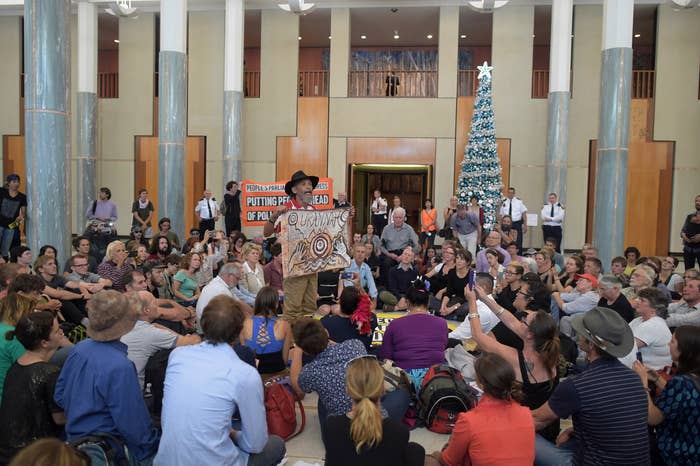 Politicians from the Greens party also joined in, linking arms with protesters and sitting on the floor.
"This is inspirational," said Greens leader Richard Di Natale. "I'll be taking these voices to Paris next week to tell the world that Australia wants action on climate change and they want it now."
Prime minister Malcolm Turnbull returned from the Paris climate talks on Tuesday, where he committed Australia to the second stage of the Kyoto Protocol.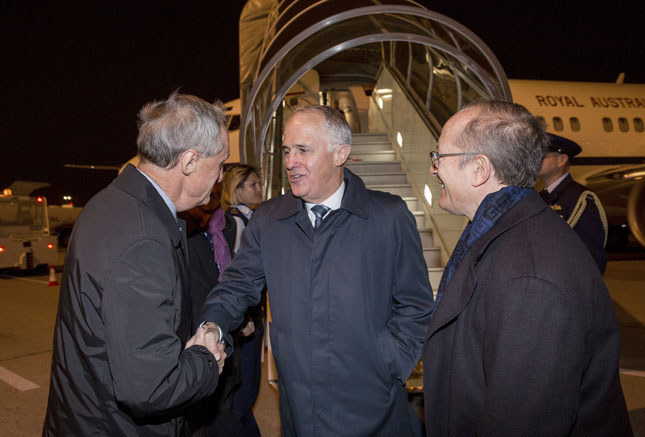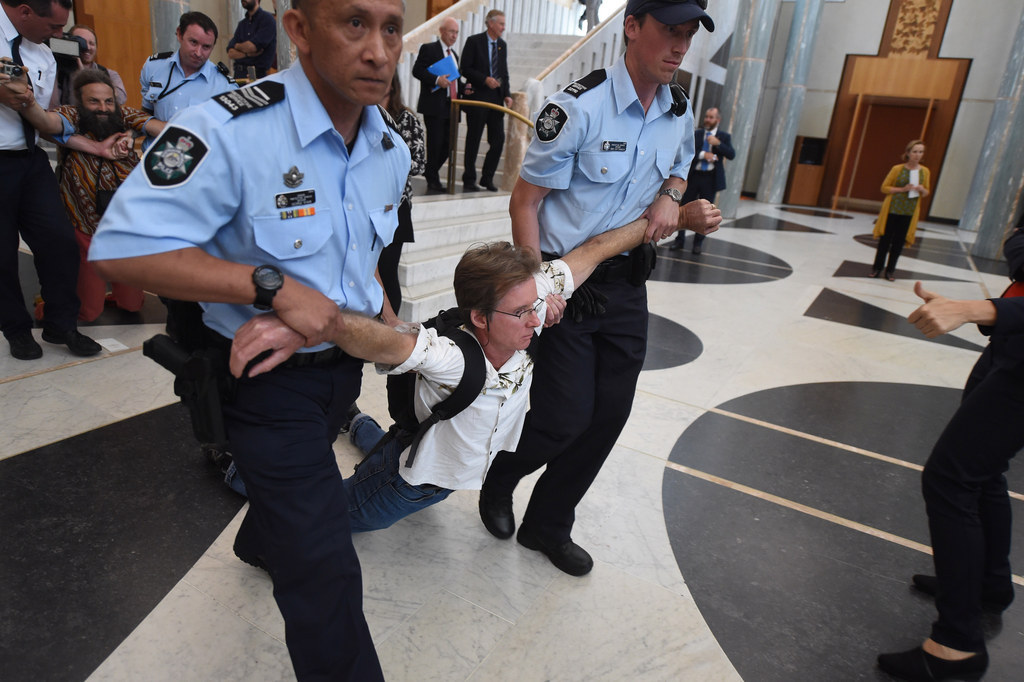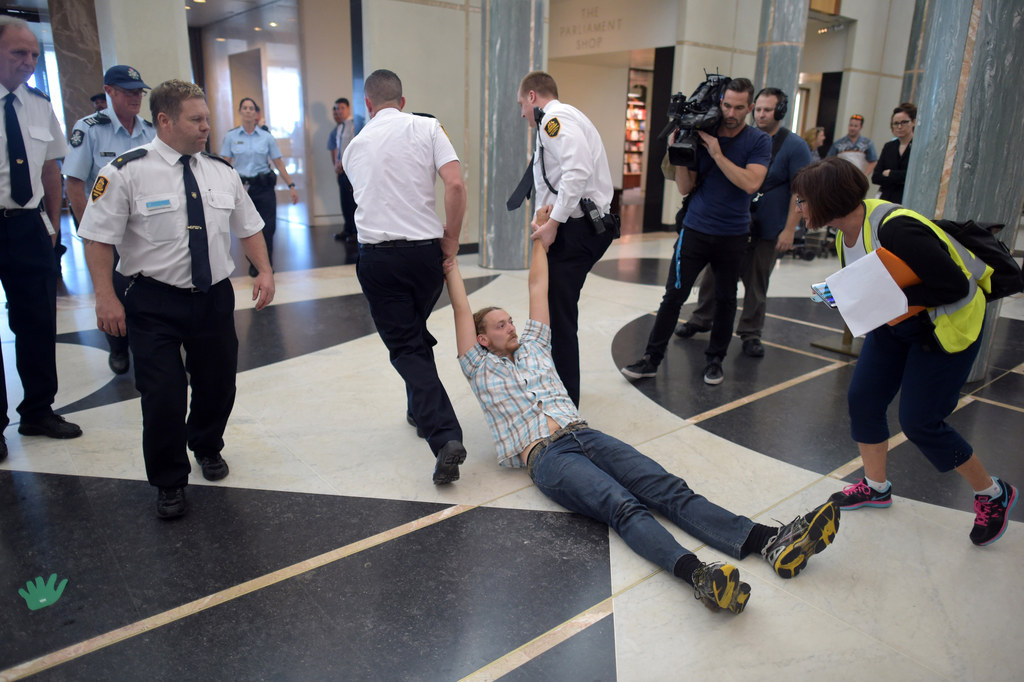 When protesters refused to move, Australian Federal Police carried them outside.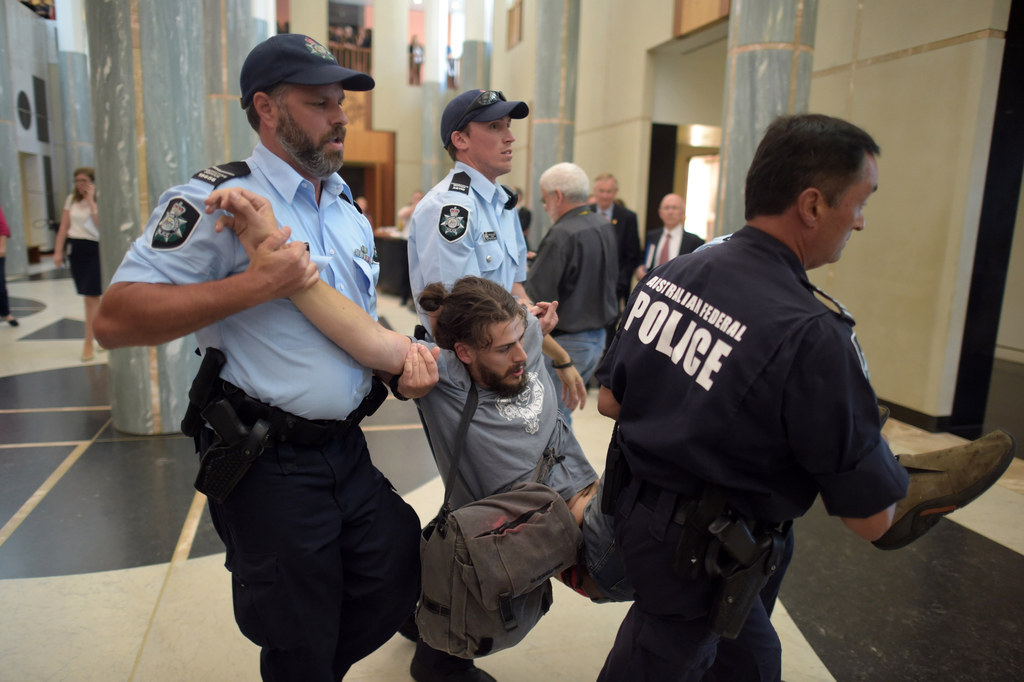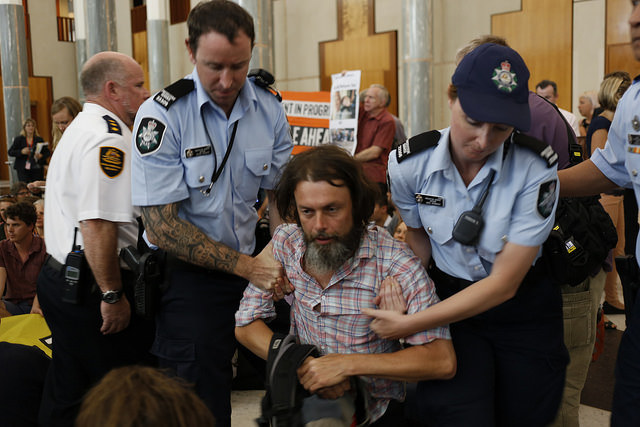 "What gives you the right to tell me to leave my country?" demanded Aboriginal elder Aunty Mabel of the Bailai people.
The protest continued at the entrance to Parliament House, where protesters heard speeches, including from Tongan-Australian climate activist Joseph-Zane Sikulu and a coal worker calling for a just transition to clean energy.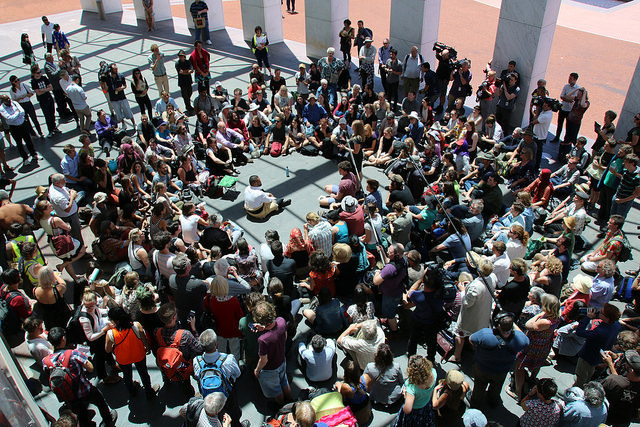 "With our leaders in Paris at the moment we need to have our stories heard now," Joseph-Zane Sikulu told BuzzFeed News.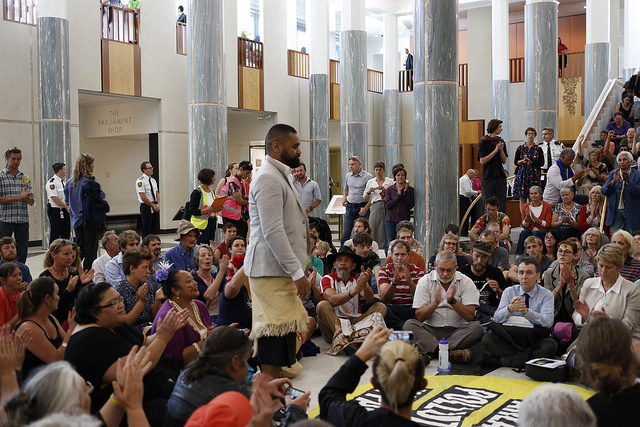 One of the last people to leave was this 92-year-old WWII veteran Bill Ryan, who proved that you're never too old to fight the man.