It's been a rough week for British people with hangovers after KFC suffered a stunning chicken distribution failure, meaning hundreds of stores across the country were forced to close.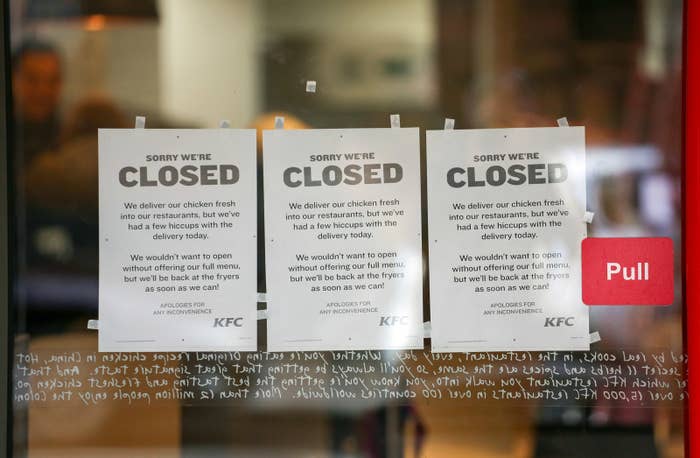 As BuzzFeed News reported earlier this week, KFC staff resorted to going around local butchers asking for chicken after the fast food chain switched distribution suppliers.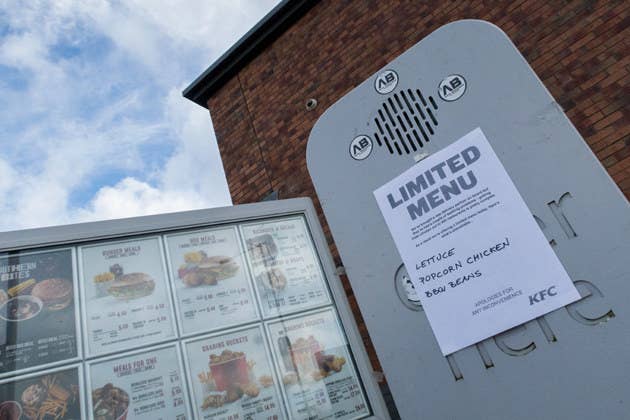 There were also incredible scenes outside closed KFC stores with people forced to go to alternative fast food stores.
On Friday, KFC took out full-page advertisements in some of the country's newspapers to make a cheeky apology.
Here's what the full text of the ad said:
"A chicken restaurant without any chicken. It's not ideal. Huge apologies to our customers, especially those who travelled out of their way to find we were closed. And endless thanks to our KFC team members and our franchise partners for working tirelessly to improve the situation. It's been a hell of a week, but we're making progress, and every day more and more fresh chicken is being delivered to our restaurants. Thank you for bearing with us."
The sweary ad from agency Mother London got lots of praise for finally admitting fault.
KFC also launched a website giving hungry people some directions on which stores were now open.
Well, as the Great British Chicken Crisis of 2018 comes to a close, let's reflect on that fact we'll always have Burger King Mum.
And that bonkers moment BBC News found the chicken shortage worthy of major coverage.