Senator Lisa Singh has promised to keep speaking out against her party's positions on major issues, maintaining that boat turn backs are a bad idea and the Adani coal mine shouldn't be built.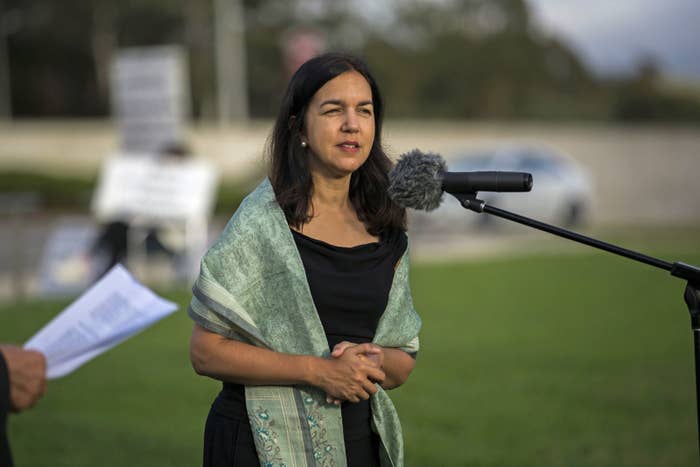 In a wideranging interview with BuzzFeed's political podcast Is It On?, Singh spoke about the need to be more "authentic" with young voters and engage with more left wing issues, following the strong electoral performances from Jeremy Corbyn in Britain and Bernie Sanders in the US.
Last year, despite being relegated on Labor's Tasmanian Senate ticket to the "unwinnable" sixth spot by factional bosses, Singh was able to win election to the Senate on the strength of a local campaign.

Speaking on the podcast about federal Labor's cautious support, and Queensland Labor's more emphatic advocacy, for the Adani coal mine, Singh said the project didn't add up:
I don't believe it does stand on its own merits environmentally or economically. Mr Adani hasn't put his hand in his pocket yet and yet he's got governments at state and federal levels offering up one billion dollar loans and the like to allow him to go ahead with this. I don't think we should be starting massive, big new coal mines at a time when we have increased global warming, which will not help us warming under two degrees and which affects thousands of jobs.

The Tasmanian senator has also been a persistent, vocal critic of Australia's offshore immigration regime, including Labor's embrace of the Coalition's policy to turn asylum seeker boats around.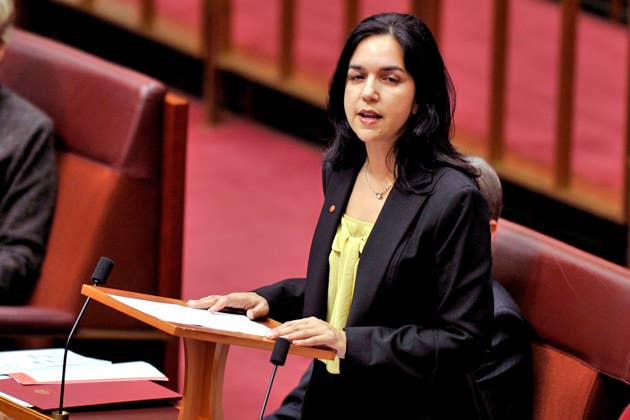 The Coalition has continued to bludgeon federal Labor at the 2016 election over the asylum seeker issue, campaigning hard against the party's candidates who had in the past been critical of offshore detention and turn backs.

But Singh was unapologetic, saying she'd "never defend turn backs" even if Labor wins the next election.
I am not defending it. I'm hoping it never has to be enacted. I think that's a little bit different from defending it. I certainly would never defend turn backs. I think people within the party and in the broader community know where I stand on the issues of refugees and asylum seekers. I have constantly looked at it through a human rights framework. I think this government looks at it through a security framework.

The full interview with senator Lisa Singh will feature in BuzzFeed Australia's podcast 'Is It On?'. You can listen to it from this weekend on iTunes and subscribe here.