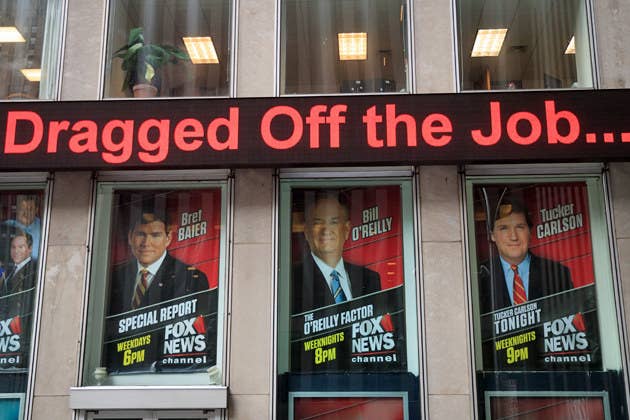 A new legal challenge against Rupert Murdoch's proposed takeover of Sky claims the UK's media regulator has not taken into account the recent track record of Fox News when it comes to workplace sexual harassment and the publication of so-called "fake news".

Lawyers acting on behalf of activist organisation Avaaz submitted documents for a judicial review to the High Court on Friday in an effort to appeal Ofcom's recent decision that 20th Century Fox is a "fit and proper" company to fully acquire the UK business.
"Fox's corporate culture is toxic and its news has a deliberate gross bias," Avaaz campaigner Alaphia Zoyab told BuzzFeed News. "We don't want this 'Foxification' of our news in the UK and Ofcom failed to thoroughly scrutinise their overall record."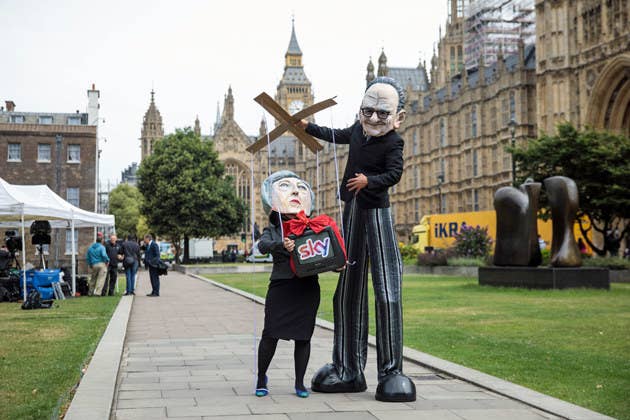 Murdoch's attempt for 20th Century Fox to fully acquire Sky and its news channel Sky News has been hit with years of delays, with politicians and regulators expressing concerns about how the takeover would affect competition and diversity in the UK media.

Earlier this month, culture secretary Karen Bradley said the £11.7 billion deal would face another major investigation, this time from the Competition and Markets Authority, about the companies' track record as broadcasters.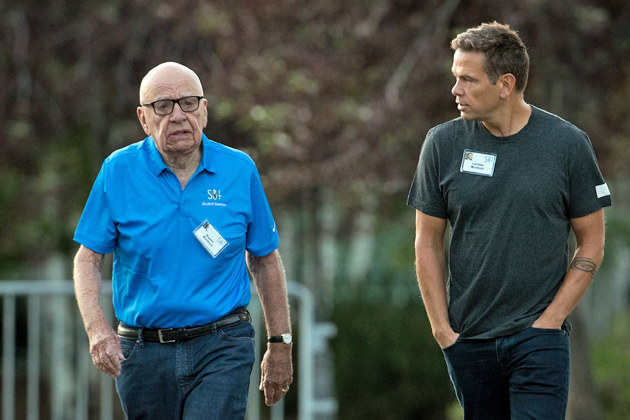 But the new legal challenge focuses on accusations of "fake news" towards the US news network as well as allegations of workplace sexual harassment which have recently plagued Fox News.
In documents handed to the court, activists detail an incident earlier this year when the Trump administration seized on a Fox News report that claimed the UK's intelligence service GCHQ was spying on the US president.

The Fox News media commentator Judge Andrew Napolitano was identified as the originator of the false claim, which led to US officials apologising to GCHQ.
The documents also claim Fox News was successful in "entrenching fictions" in its audience, citing its coverage of whether former US president Barack Obama was a secret Muslim and the "birther" controversy.

Avaaz said these examples and the alleged workplace behaviour of former Fox News head Roger Ailes and host Bill O'Reilly were grounds for a court to force Ofcom to rethink its decision to green-light the Murdoch takeover. They claim Ofcom "failed to assess the efficacy of Fox's corporate governance policies in stopping large-scale wrongdoing".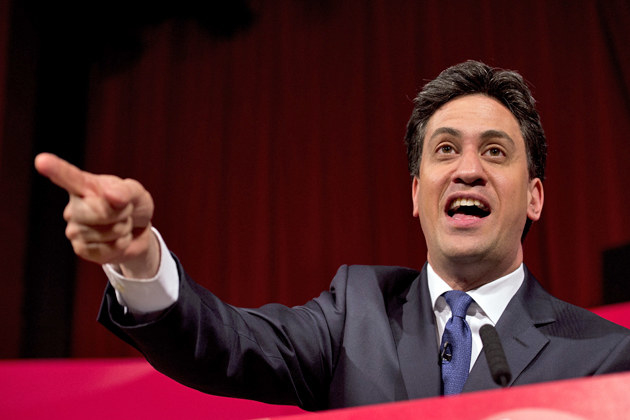 Former Labour leader Ed Miliband, a vocal critic of the takeover, told BuzzFeed News he supported the basis of the new legal challenge.
"It is clear there are very serious errors of fact and analysis in the 'fit and proper' decision," Miliband said. "I welcome Avaaz's decision to challenge it.
"The public are entitled to expect a rigorous, accurate, and searching 'fit and proper' assessment. This hasn't happened. It is now for the courts to make that happen."

In a statement, Ofcom rejected the accusation and said it stood by its decision. "We will defend our 'fit and proper' assessment, which was independent, expert, and based on the evidence," it said.

BuzzFeed News has contacted Sky and Fox for comment.