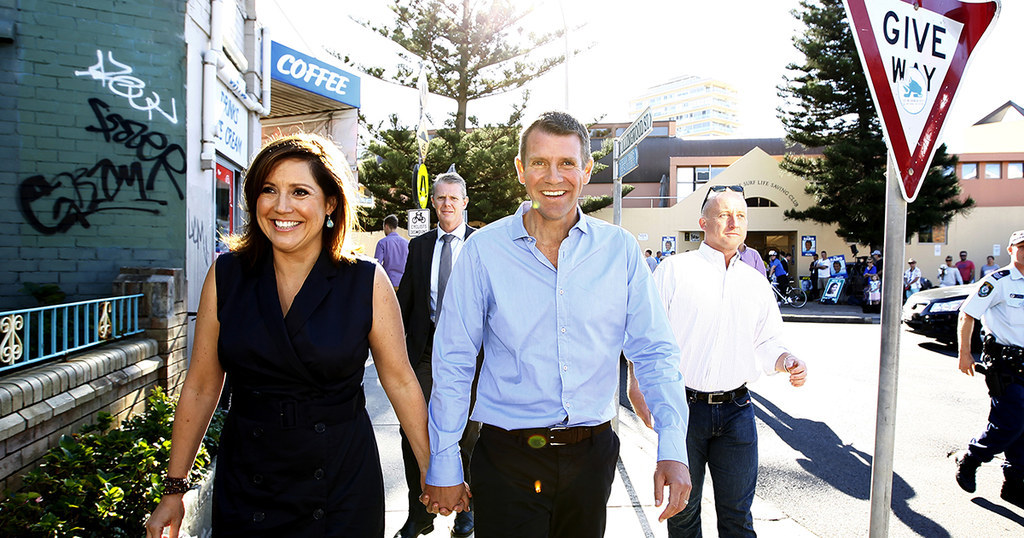 What We Know So Far
Premier Mike Baird wins another four-year term and claims privatisation "mandate".
Labor's Luke Foley concedes and wants to stay on as leader.
The ABC predicts Coalition will win 53 seats, Labor 34, Greens 4, Independents 2.
Updates
Mike Baird: I also want to acknowledge the Prime Minister and his support. He understood the need to put more funds into NSW. He has done that as a Prime Minister.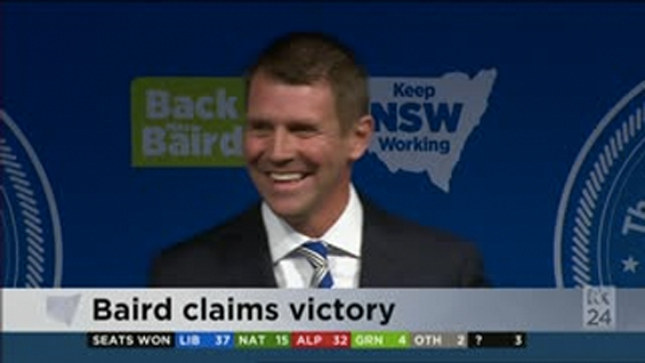 Mike Baird: I love this state. The reason I love this state is because of its people, and friends, tonight they have chosen hope over fear.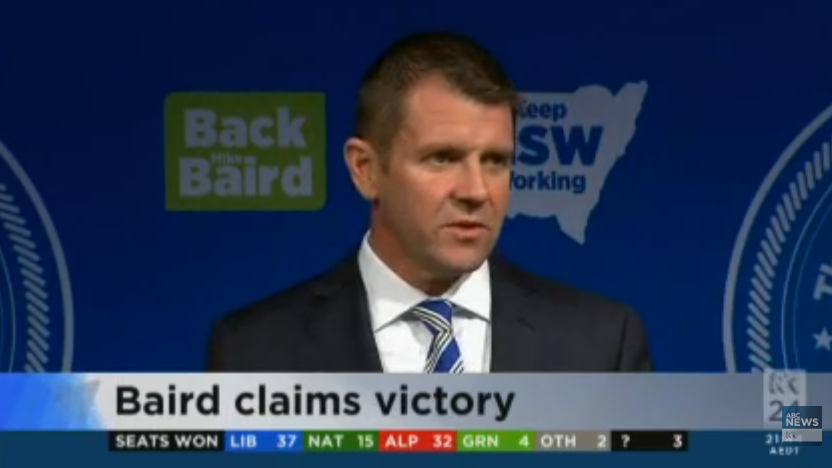 Channel 7's Chris Reason posted pictures of Labor leader Luke Foley's concession speech.
Luke Foley: A glorious past doesn't guarantee Labor any sort of future and nor should it. Labor must be relevant to the here and now. The Labor Party must earn its future.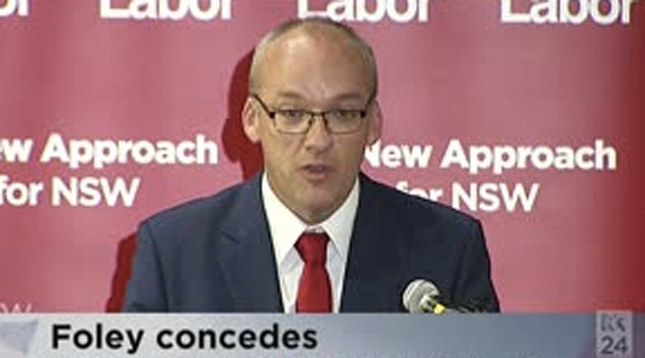 Labor leader Luke Foley: Today, the heartland has returned. Can I thank the people of western Sydney, the people of the Hunter and the people of the Central Coast for returning to Labor today.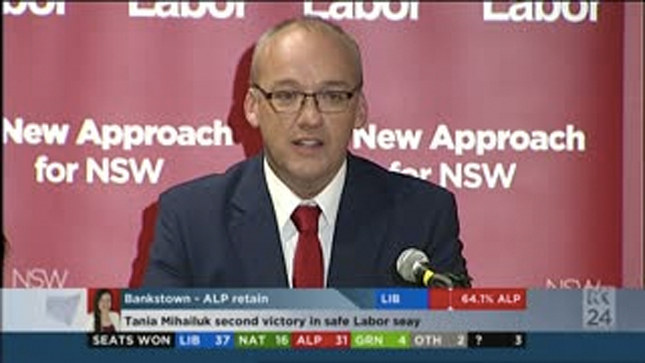 "Friends, a majority of voters have decided now is too soon for Labor to return to government." Labor's Luke Foley is conceding defeat.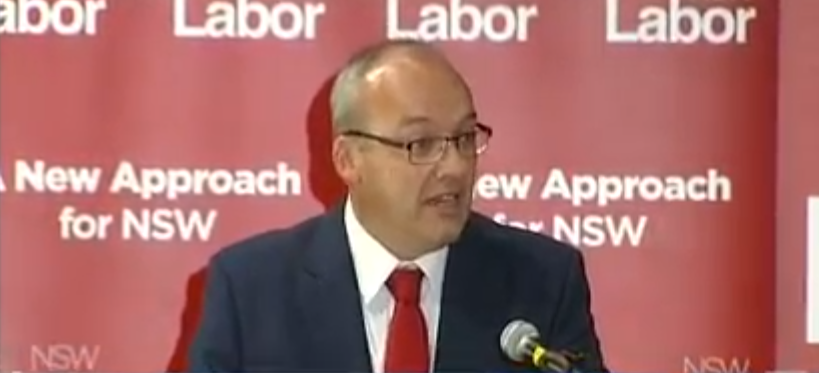 Managing director of the Australian Christian Lobby, Lyle Shelton criticised Labor leader Luke Foley's support for marriage equality arguing it didn't help him pick up inner city votes.
The Coalition has won a second term in government, expected to win 52 seats to Labor's 31.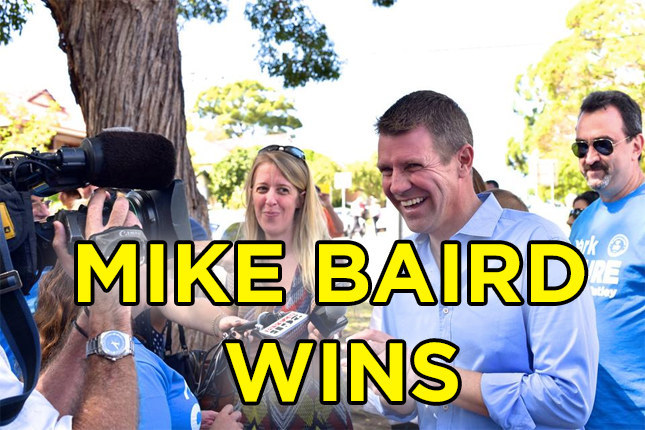 Ahhh, it's good to laugh.
Two out gay MPs win re-election to the lower house: Independent Alex Greenwich (left) secures seat of Sydney and Bruce Notley-Smith (right) retains in the Sydney electorate of Coogee.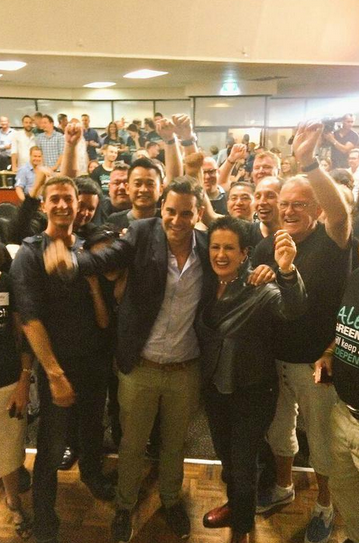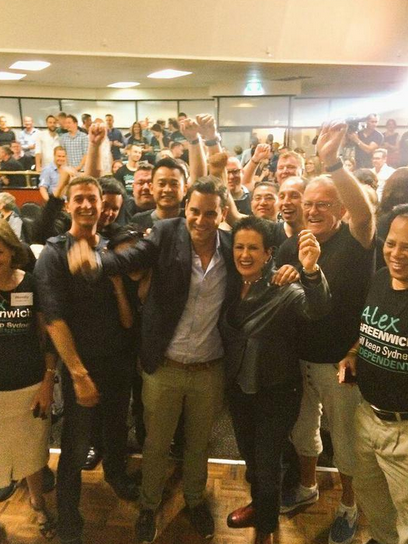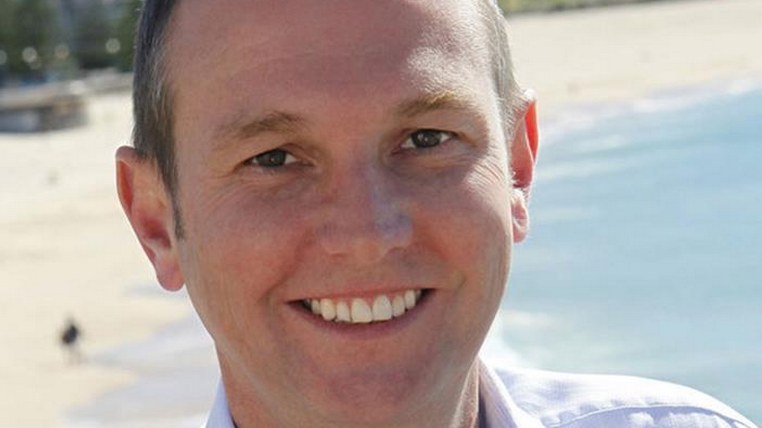 Another seat for the Greens with Jamie Parker retaining Balmain.
Looks like Jenny Leong from the Greens has taken the inner west seat of Newtown with 57.8% of the vote so far. She also wins the prize for Candidate Who Best Matched Her Polling Day Outfit With Party's Policies with her excellent tree dress.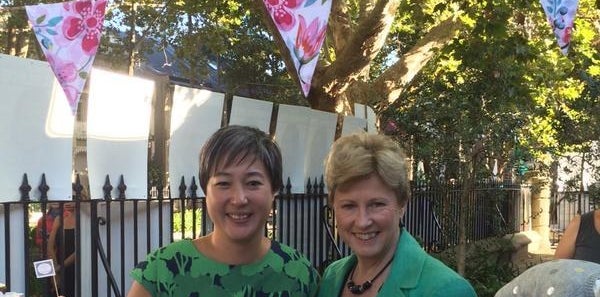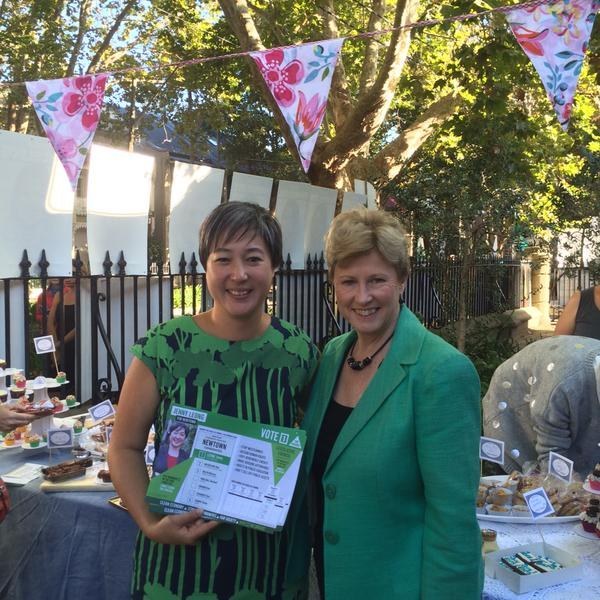 The ABC has called the northern New South Wales electorate of Ballina for Labor with a huge 28+% swing away from the Nationals. Local issues, like anti-coal seam gas mining has caused anger in the community.

Blue Mountains has been a bellwether seat since 1976. But that could change tonight, with ABC calling the seat for Labor's Trish Doyle.
ABC election analyst Antony Green cautiously calls the election for Mike Baird at 7:10pm: "At the moment, it looks like the Coalition has been returned."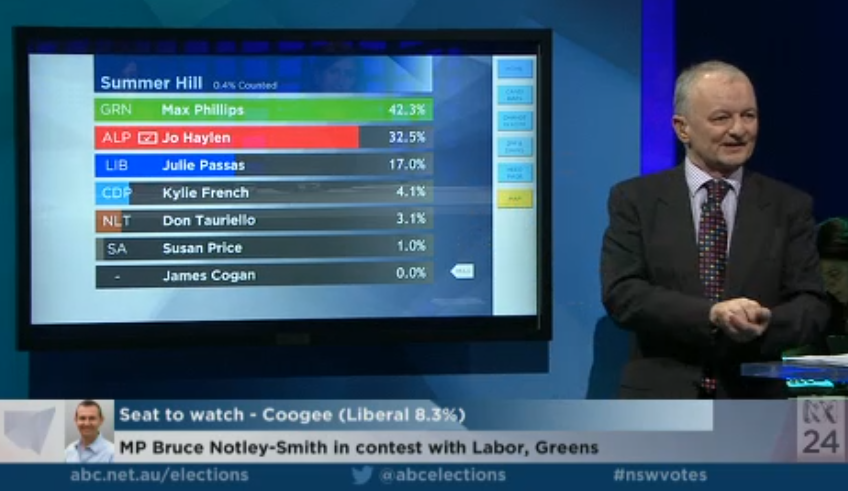 And host Chris Uhlmann is chill AF.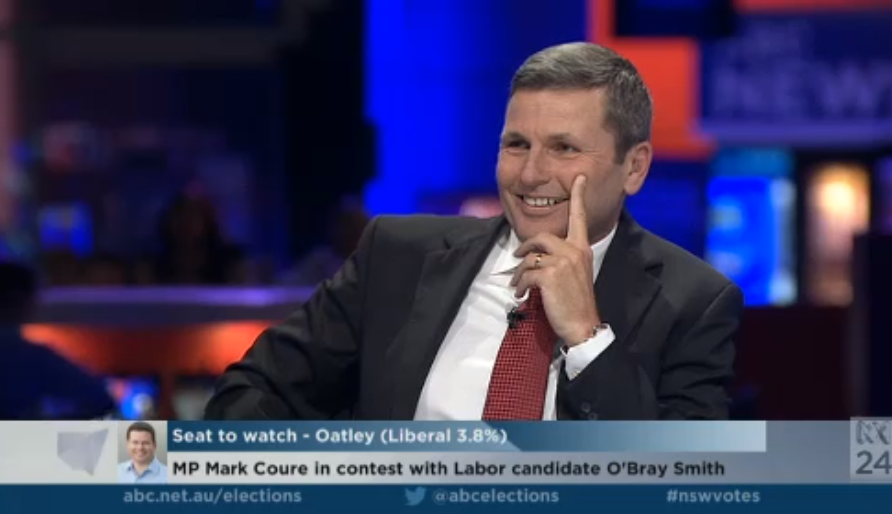 Federal agriculture minister Barnaby Joyce is feeling confident.
Early exit polls are pointing to a Coalition win.
Seven ReachTEL exit poll is predicting the Coalition to get 54%, Labor on 46% in a two-party preferred basis.
Nine Galaxy exit poll points to the Coalition beating Labor 55% to 45% per cent on a two-party preferred basis.
ALERT: Channel 9's election coverage includes A BOOT!! It's going to kick little pictures of the candidates that lose :(
As polls near close, ABC begin its election coverage with analyst Antony Green the star of the show. So we wrote this limerick for him.
Far right Christian Democratic Party leader Fred Nile has some inspired some committed voters to fill out nearly 400 boxes to make sure he was last. Wow.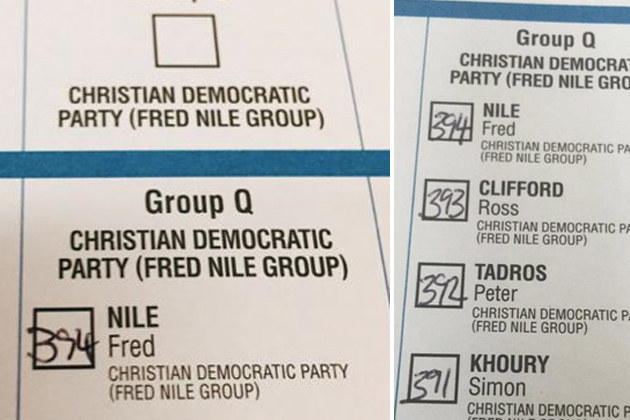 Is this the most Australian response to voting today?
Federal Labor leader Bill Shorten tried to zing prime minister Tony Abbott on Twitter today over his absence from the NSW election... one problem Mr Shorten: YOU'RE IN CHINA!!!!!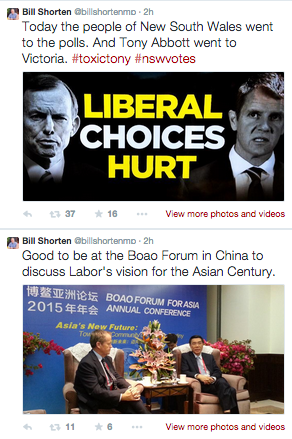 There are 394 candidates running in the NSW upper house election. This is the ballot paper. Yep. It doesn't even fit in the booth.
One of the most important Australian traditions is the election day sausage sizzle. For one polling booth this was the only sausage in sight. *DEAD*
Prime minister Tony Abbott hasn't been in NSW for the election, instead favouring events in Victoria and Queensland.
The hero of the state election has emerged! An independent candidate in Sydney's Mosman, Dr Ruff is getting showered with praises for his awesome sign. Read more about him here.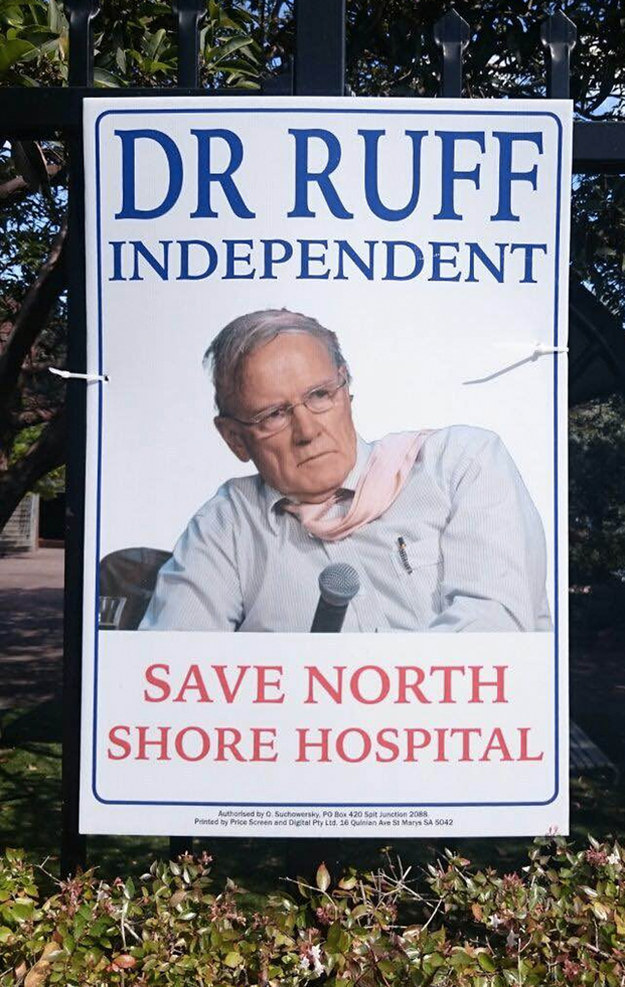 ---
NSW premier Mike Baird voted early this morning at Queenscliff on Sydney's northern beaches. This afternoon he was in the city's south snacking on sausage.
There were also some candidates who weren't exactly campaigning on local issues. Like the Christian Democrats in southern New South Wales.