This Senator Is Now Starring In NRA Propaganda And It Makes Very Little Sense
Apparently, Australia is a country of "defenceless victims".
The U.S. National Rifle Association has hit back again at American lawmakers praising Australia's strict gun laws, by producing a long, slightly bizarre 10 minute video.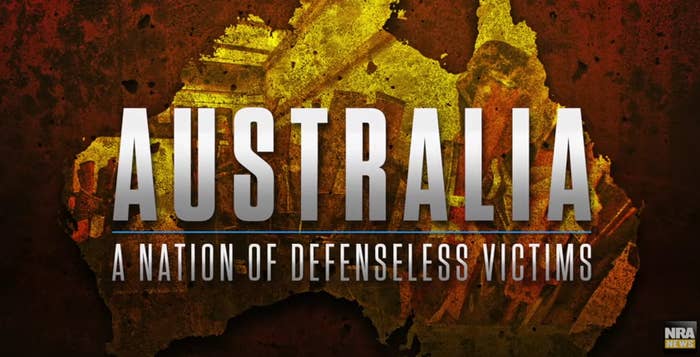 In the starring role is pro-gun Liberal Democrats senator David Leyonhjelm who tells NRA News that since the gun buy-back in the late '90s, "We are a nation of victims."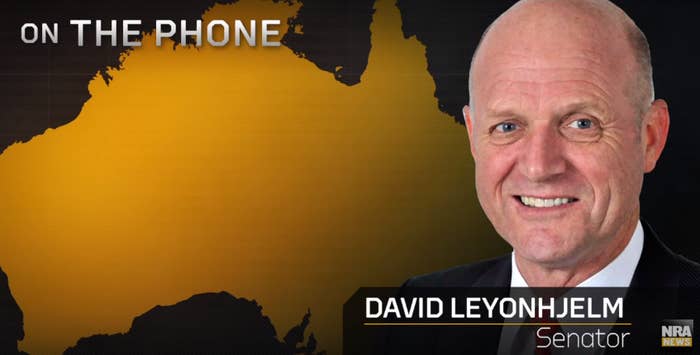 "We are a nation of victims. You cannot own a gun for self-defense, it doesn't matter what the circumstances, it doesn't matter how big the threat, you cannot defend yourself," said senator Leyonhjelm.
"If you look at what Australia did, it's a defenseless country these days. I am absolutely in awe of the success of the NRA at holding back the tide. It never gives an inch."
What both the senator, the NRA and advocates for gun reform are all alluding to is Australia's gun buy-back scheme.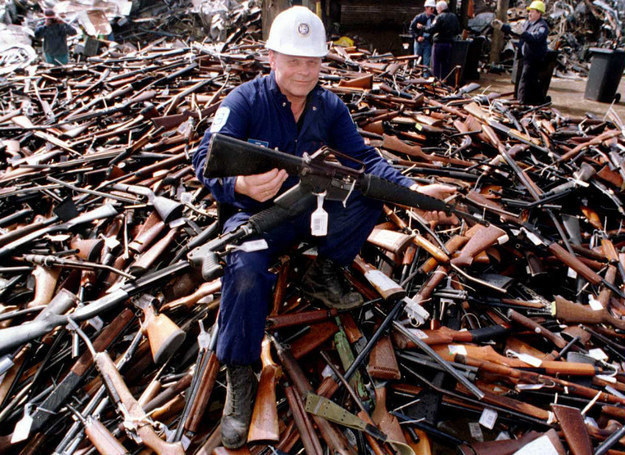 After 35 Australians were gunned down in the Port Arthur massacre in 1996 (the country's worst ever mass shooting), the federal government bought 640,000 guns off farmers and gun owners and had them destroyed.
So gun advocates, like the NRA, get really angry whenever reformers point to Australia's situation.
"We love the NRA here in Australia amongst us gun owners and we rely on you guys to help us hold the line here in Australia," said Leyonhjelm
There are strict mental health checks on purchases of guns and people cannot carry concealed weapons.
The U.S. gun lobby has reached out to Leyonhjelm who is on the record as claiming the Sandy Hook massacre could have been stopped by armed teachers.
And in the midst of last week's Paris attacks he was RT-ing tweets claiming armed civilians could have prevented more violence.
But back to the video. Following the interview with the senator, NRA News then throws to film from 1998 and Australian protests against the buy-back.
The NRA's narrator then claims gun crime, such as "gun murders" went up in the wake of the reform.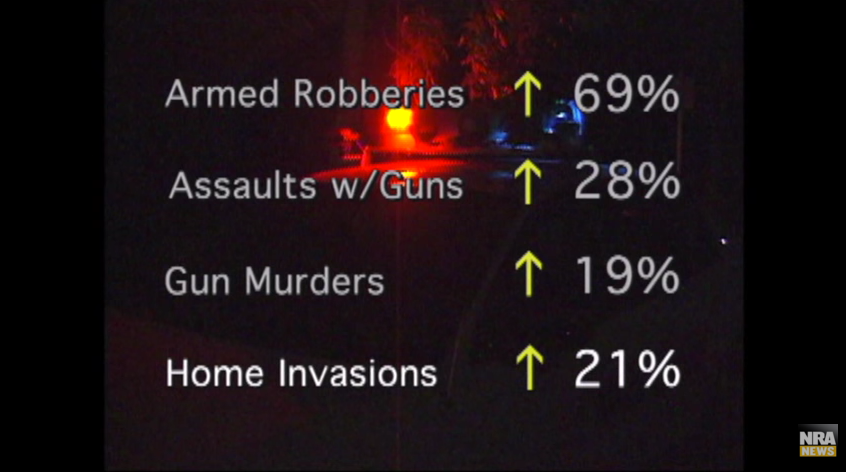 But data from the Australian Bureau Statistics shows that's incorrect. "Homocides" from guns plummeted immediately and fell 59% over the decade.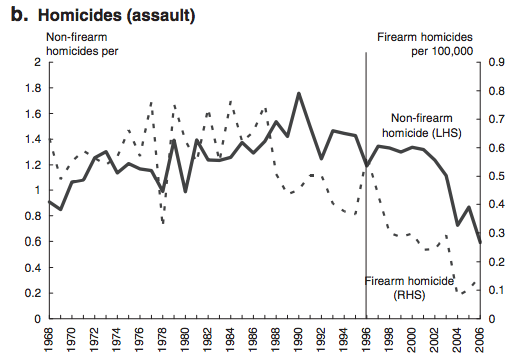 Then it's time for quotes from Mike Rann "Member for Parliament"... who is no longer an MP but serves as Australia's ambassador to Italy, Albania, Libya and San Marino.
The aptly named Graham Gunn... who is no longer a local MP and retired several years ago.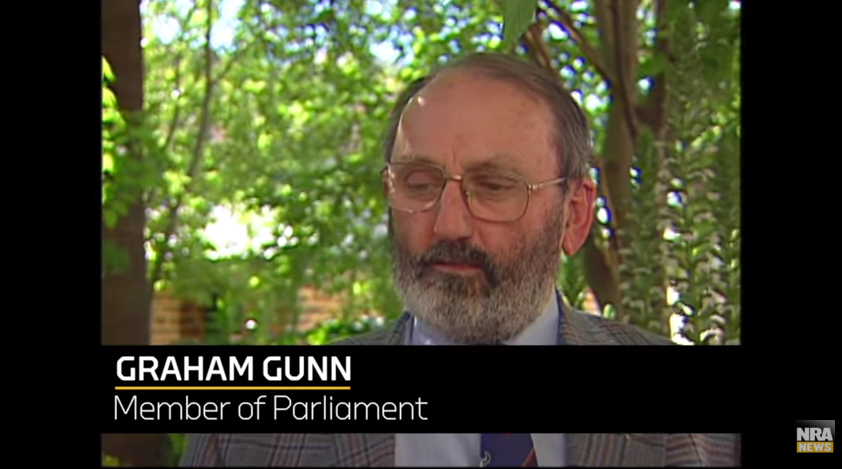 The video ends with the NRA narrator claiming "gun bans haven't made a difference".
But in Australia all the evidence points to the contrary.
According to the University of Sydney's public health expert Professor Simon Chapman, there were 17 mass shootings (an event with five or more deaths) in Australia before gun reform in 1996.
There have been zero since.
So the NRA may now have an Australian pro-gun spokesperson. But for the rest of Australia, these are the only guns that we need right now.