One Of The Most Absurd Conspiracy Theories In Politics Just Got Buried
SHOW US TH- oh, oh, there it is.
OK. Let's ALL take a deep breath. This story begins at approximately 2:13pm AEST on Friday afternoon when Greens senator Scott Ludlam tweeted that he'd be resigning from parliament because he unknowingly held dual citizenship.
It's absolutely bananas. TL;DR: You can't be a dual citizen and be an Australian MP, unless you renounce it. Weird rule, but them's the breaks.
Not only was a senator sitting in the parliament ineligibly for a decade, but the bloke who looks to be ready to take Ludlam's vacant Senate spot is 22-year-old disability advocate Jordan Steele-John. Here he is flipping the bird:
Less than 20 minutes after this all blew up, independent senator Derryn Hinch tweeted about the long-held conspiracy theory about the citizenship status of former prime minister Tony Abbott.
Abbott's British birth has been the focus of some of the most unhinged online detective work in some corners of the Australian internet for many years.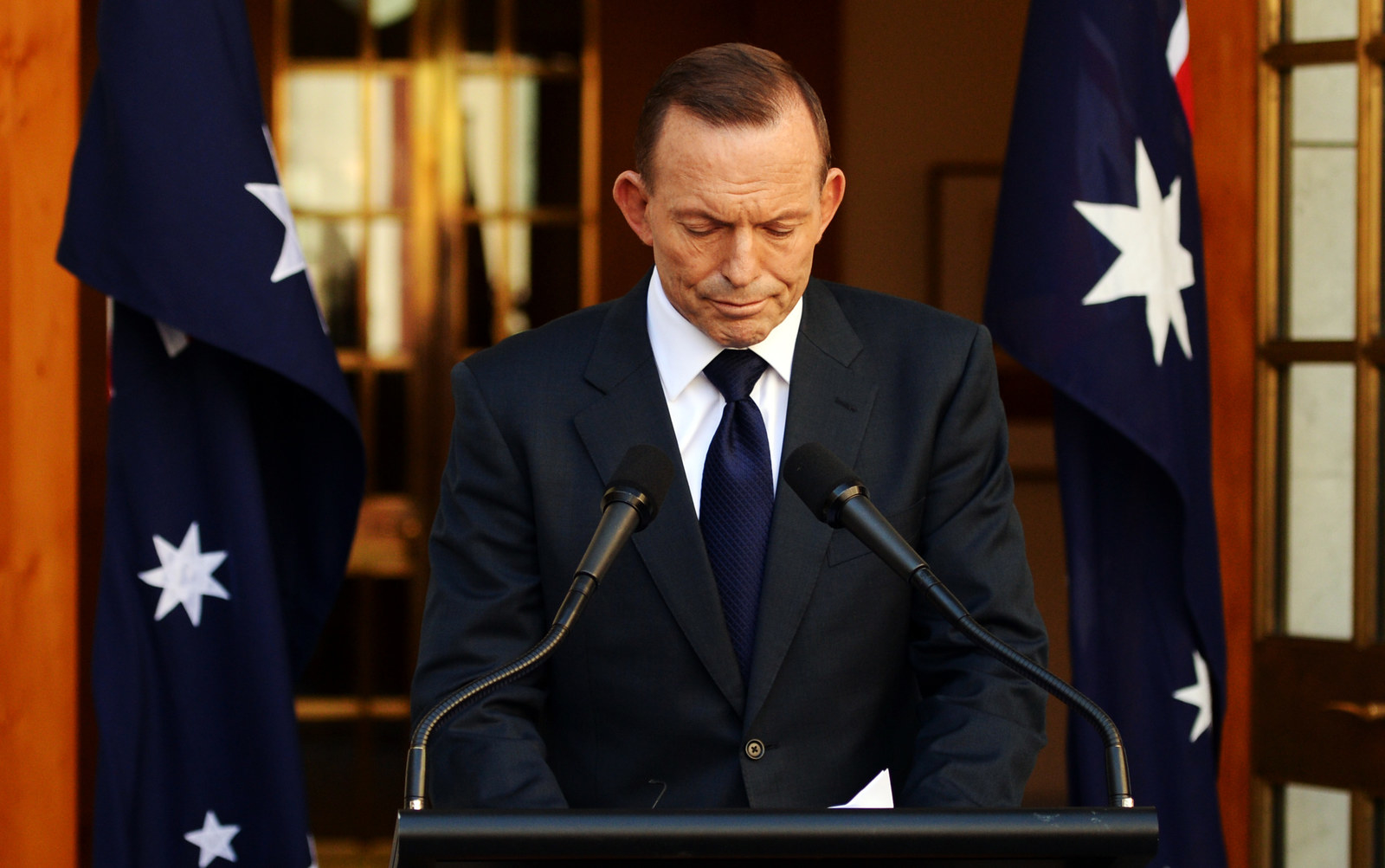 Well, ladies and gentleman, at 4:40pm AEST the former prime minister replied with a tweet that appears to show an official document verifying that he renounced his British citizenship.
It immediately sent shockwaves through Australian political nerds.
Some people online had spent YEARS working on this story.
There are lot of people on Reddit and other weird places on the internet who'll have much more time on their hands.
ALTHOUGH.
It's just been a crazy day. Now you can add that the former prime minister buried one of the most ridiculous conspiracy theories in Australian politics.
Or did he? Is the document real? Lol.