#NotAllMen Tweets Totally Slid Into Q&A's Domestic Violence Special
But Rosie Batty stole the show.
ABC's Q&A has been widely praised for its "family violence" special on Monday, which included incredible stories from survivors. But some of the #NotAllMen tweets on screen seemed to be from the Men's Rights Activist (MRA) movement.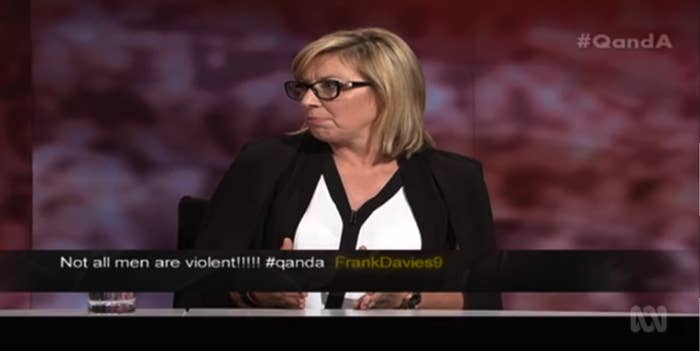 The show has been criticised in the past over which tweets make the cut to appear on screen. Last night, several called for more "balance" on the issue.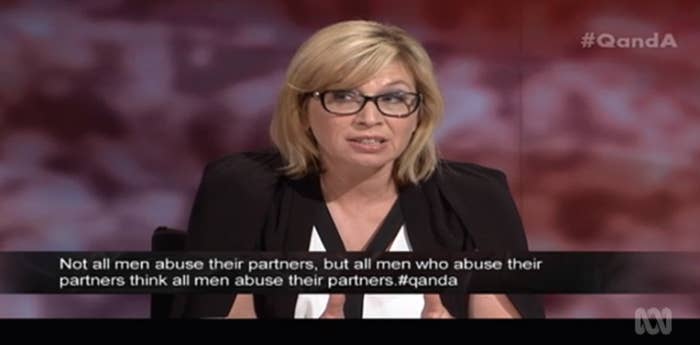 But with four men (including host Tony Jones) and just two women on the panel, some tweets wandered into the comical.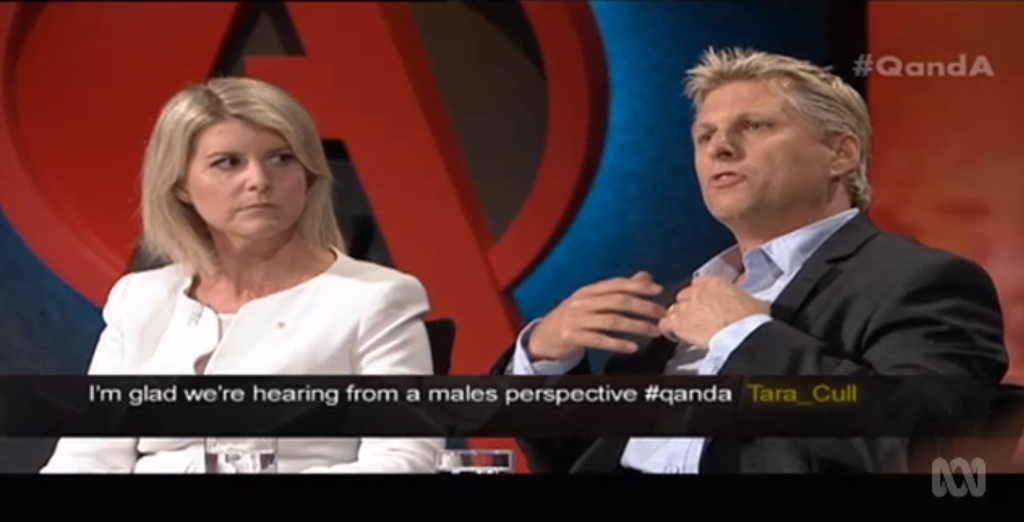 Australian of the Year Rosie Batty delivered the devastating statistic that one in three women around the world are victims of violence in their lifetimes. And tweets kept appearing...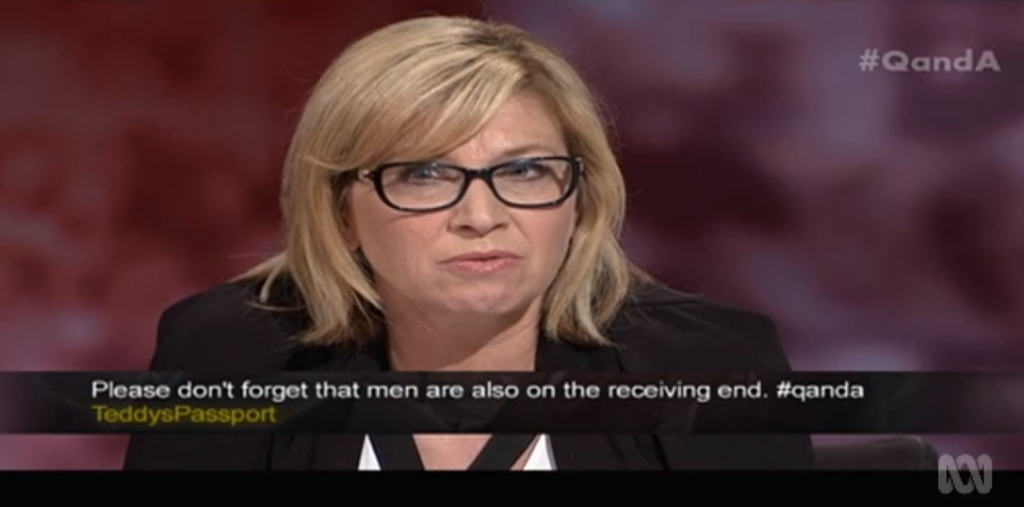 A check of @JacksonDithty's account shows it was created last night to tweet exclusively about men's rights.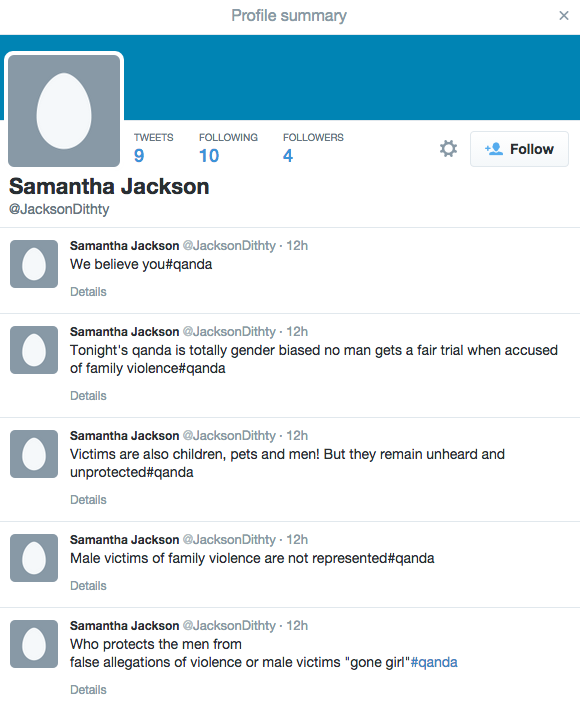 And it just so happened "Samantha Jackson's" SECOND EVER tweet appeared on Q&A to a national audience.