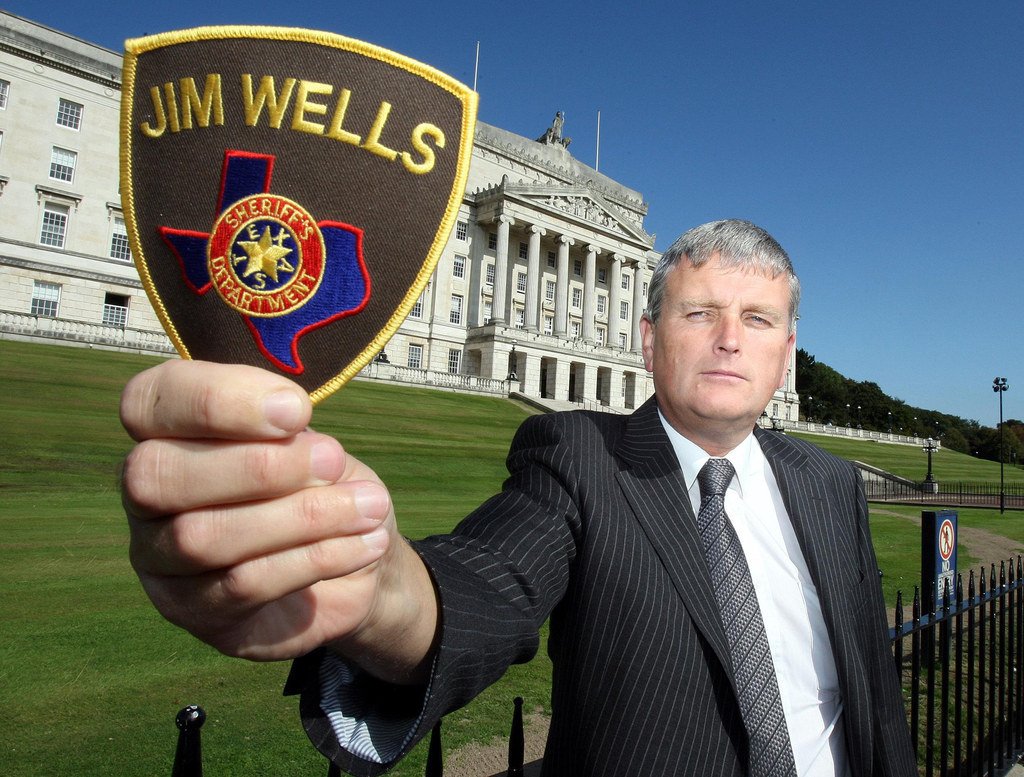 Northern Ireland health minister Jim Wells has resigned following a severe backlash over comments that linked gay relationships with child abuse.
Wells said in a statement posted to the DUP website that he was stepping down to be with his wife, who has suffered recent health problems.
"As many people are aware, I have been focused on helping my wife during her fight for life," he wrote.
"Those who know my family and I, know the last three months have been the toughest of our lives as we watched my wife, Grace, suffer two successive strokes and battle through major heart surgery."
"The facts shows that certainly if you bring a child up in a homosexual relationship that a child is more likely to be abused and neglected," he can be heard saying. Hecklers then appear to immediately condemn the remarks.
Local activists have called for the DUP to clarify its stance on LGBT issues in light of the comments.
"The most recent controversy surrounding Jim Wells MLA has shown that there is a difference of opinion on some of these issues within the DUP," said John O'Doherty, director of the Rainbow Project, an LGBT rights pressure group.
"The DUP as a party, however, has never voted in support of any LGBT equality matters and as far as we know is still opposed to the decriminalisation of sex between two men."
Police are also investigating a confrontation between Wells and a lesbian couple during the election, according to the BBC.
During a door-to-door visit with the couple, Wells is alleged to have been critical of the couple's lifestyle. An apology was reportedly refused by the couple.
The DUP are being touted as prospective coalition partners for the Conservatives in a hung parliament, and Lib Dem leader Nick Clegg has warned that the Tories, UKIP, and the DUP could form a right-wing alliance to help David Cameron get re-elected.