Australia's foreign minister Julie Bishop has thrown shade at Donald Trump's tweets, suggesting she doesn't place much weight on the US president's posts.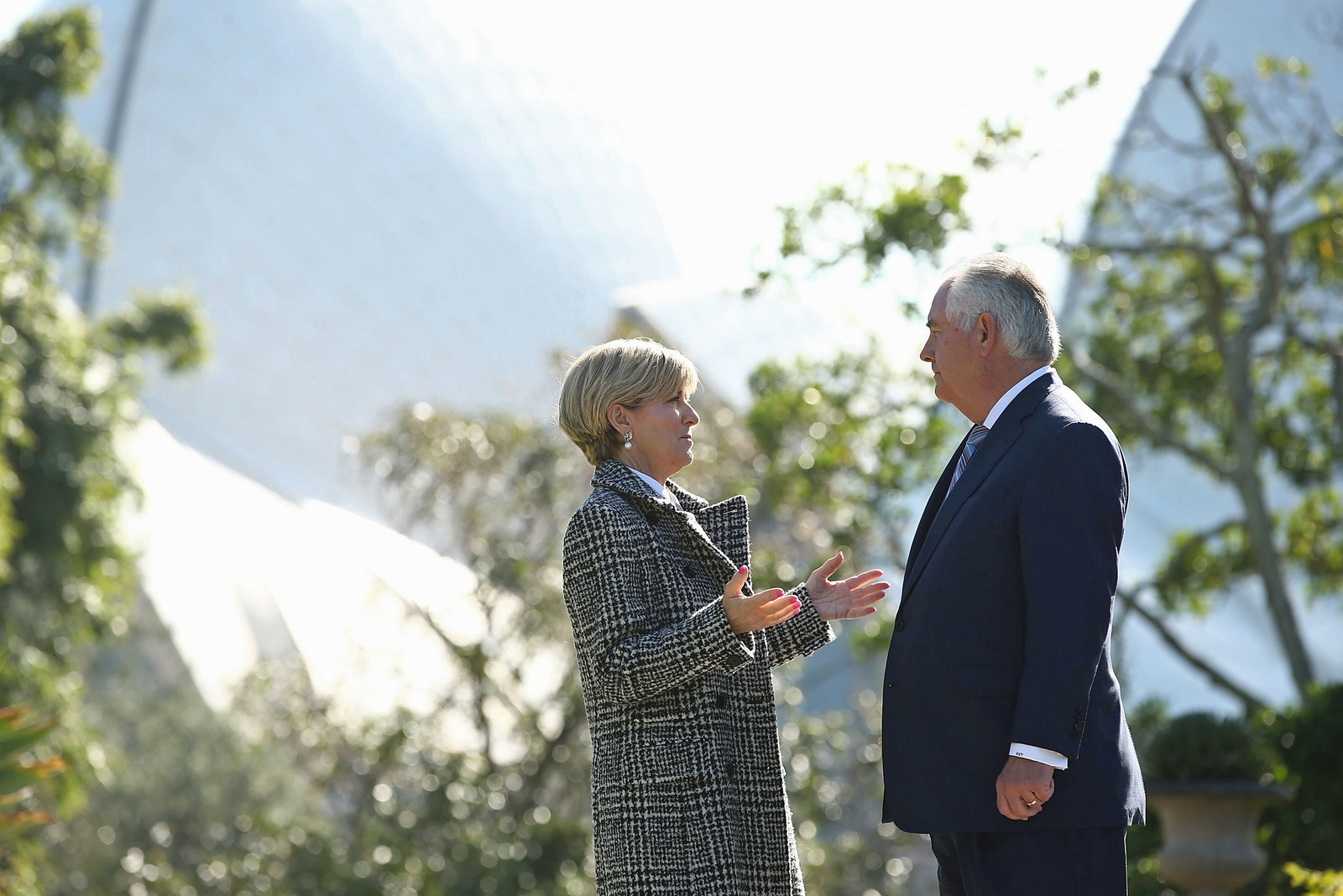 Trump tweeted six times in the wake of Saturday's London terror attack, including one directed at the London mayor Sadiq Khan, and a retweet of an unconfirmed Drudge Report post.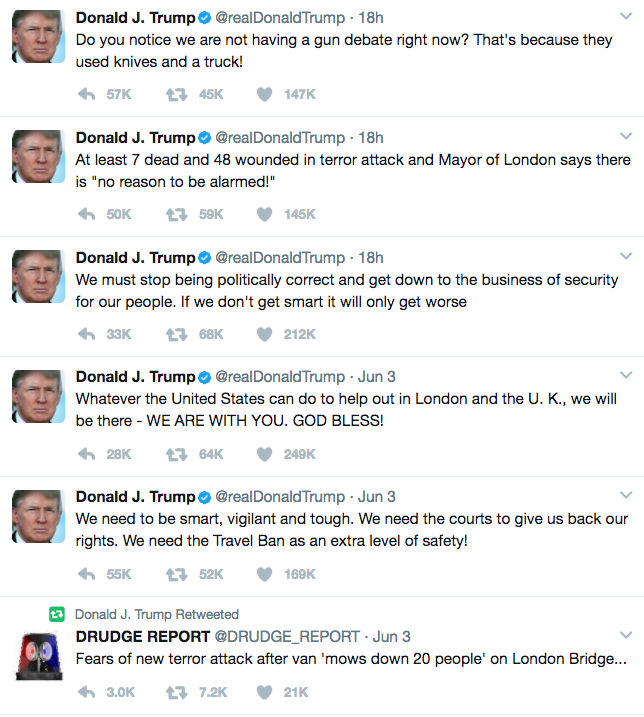 Khan's spokesperson responded by releasing a statement saying the mayor's words had been deliberately taken out of context by Trump.
"[The mayor] has more important things to do than respond to Donald Trump's ill-informed tweet that deliberately takes out of context his remarks urging Londoners not to be alarmed when they saw more police - including armed officers - on the streets."

The US embassy in London also appeared to distance itself from Trump's tweet.
On Monday, foreign minister Julie Bishop hosted US secretary of state Rex Tillerson and secretary of defence James Mattis in Sydney.
Bishop, asked about Trump's recent behaviour when meeting political leaders from friendly nations, spoke about the president's tweets.
"In relation to Twitter, I understand that it has a maximum of 140 characters," Bishop said.
"So we deal with the president, with his cabinet, and with the US administration on what they do, what they achieve, what their strategies are, and how we can work together in close and deep cooperation to uphold that international rules-based order."
The question put to Tillerson and Bishop was from The New York Times reporter Gardiner Harris, who listed Trump's treatment of other countries, and was met with nervous laughter when the secretary of state sarcastically responded: "Are you sure don't have more?"
Earlier, Tillerson described the US pulling out of the Paris climate agreement as a "personal decision" for the US president.