15 Times Andrea Pirlo Was The Living Embodiment Of Heavenly Things
No Pirlo, no party.
1.
This is Italian soccer player Andrea Pirlo who just happens to be one of the most beautiful players to have ever played the game. 2.
He's widely regarded as one of the best passers of all time and is a specialist at scoring ~PEACH~ goals like this.
3.
But let's take a moment to appreciate this dapper Italian stallion who WILL split your defences. 5.
And that time he chipped the goalkeeper and you were like, "WHAT A GOD WHO WOULD DO THAT IN A EUROPEAN CUP SEMI-FINAL"
6.
Pirlo met the Pope and God said it was good. 7.
There was that three piece suit that wore out your patience for all other men. 8.
And those eyes that made you collapse into your morning espresso. 10.
There was that time it rained and his glorious hair FLICKED like a Pirlo midfield pass. 11.
One time he kissed his ring and you immediately googled *pirlo wife* and then realised you had a new enemy in life. 12.
Then there was that time he grew a lip beard and you were like, "I can like lip beards". 13.
This has already become your motto and it's now tattoo'd on your forehead.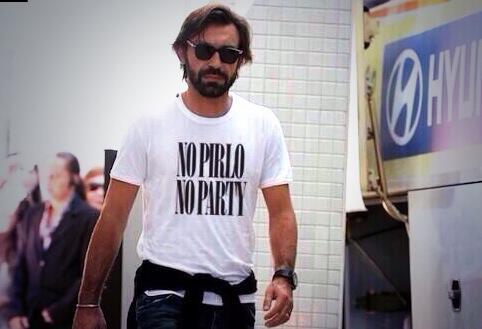 14.
And his team-mates know it... he knows it... 15.
And now you know it... #PIRLO #FOREVER