Sydney police have uncovered a "Nazi designed" sub-machine gun which can fire 550 bullets/minute, wrapped in garbage bags and stashed in the toilet of an abandoned house.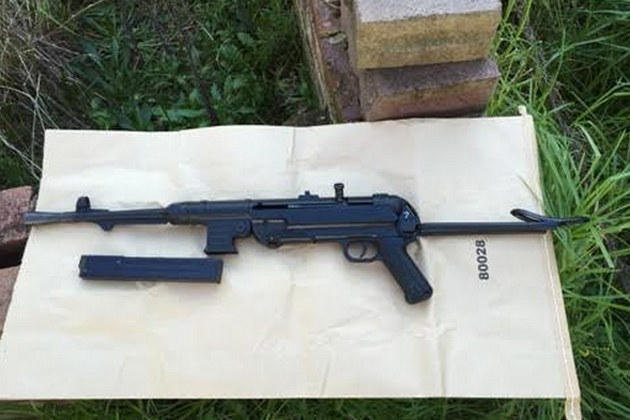 Counter-terrorism officials discovered the MP-40 German Schmeisser among other weapons during a raid on the home in Earlwood yesterday.
"These are highly lethal firearms that someone has stashed away with the intent to use when they deem the time is right," said Terrorism Investigations Squad Commander, Darren Bennett.
Also stashed in the bags were a .222 calibre sniper rifle and a .45 calibre Colt 1911, seen here.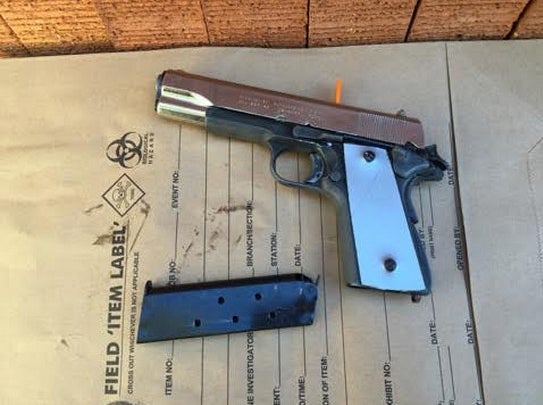 The weapons were in three large green plastic garbage bags and also contained ammunition.
"The Schmeisser sub-machine gun in particular is a concern. The Nazi-designed assault weapon is capable of firing up to 550 bullets a minute over a range of about 100 metres," said Bennett.
The Australian government raised the 'terror alert level' to HIGH earlier this year, meaning authorities believe a terrorist attack is likely but not imminent.
It came after a lone gunman held hostages in the Lindt cafe in Sydney's Martin Place last year, leaving three people dead.
Police are calling for people with any information about the weapons discovery to come forward.
"We would like to know more about who owned these firearms and where they came from."