Meet the Liberal National party's candidate for the federal seat of Brisbane, 34-year-old Trevor Evans.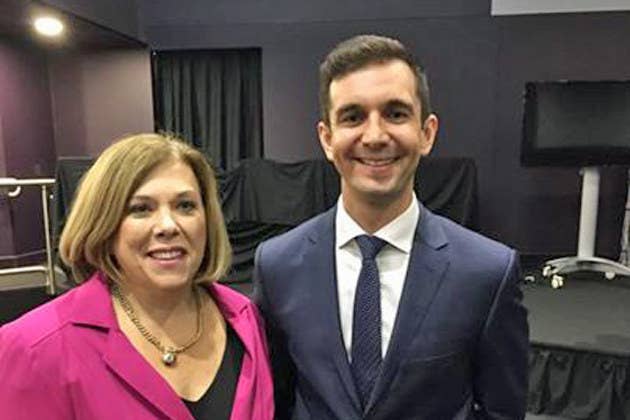 If people want to find out more about Trevor Evans they could go to his website and learn all about his history working with the Salvation Army and time as chief of staff to now immigration minister Peter Dutton.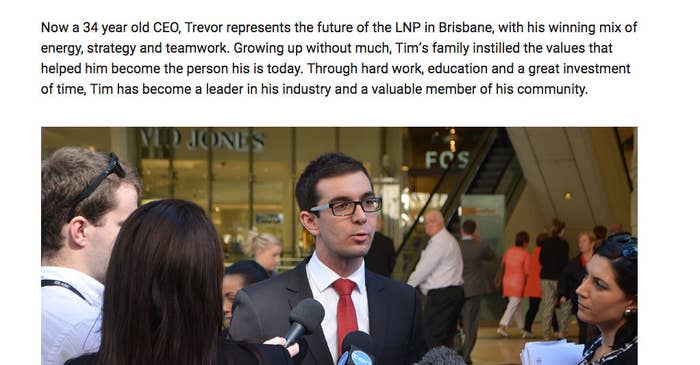 Except one passage really jumps out. It's about his early years "growing up without much" and family who "instilled the values that helped him become the person his is today [sic]."
The passage stands out mostly because Trevor suddenly becomes "Tim".

BuzzFeed News googled the passage and found the website of fake US congressman, Tim Hawthorne, which has been set up by a digital design agency to advertise its products.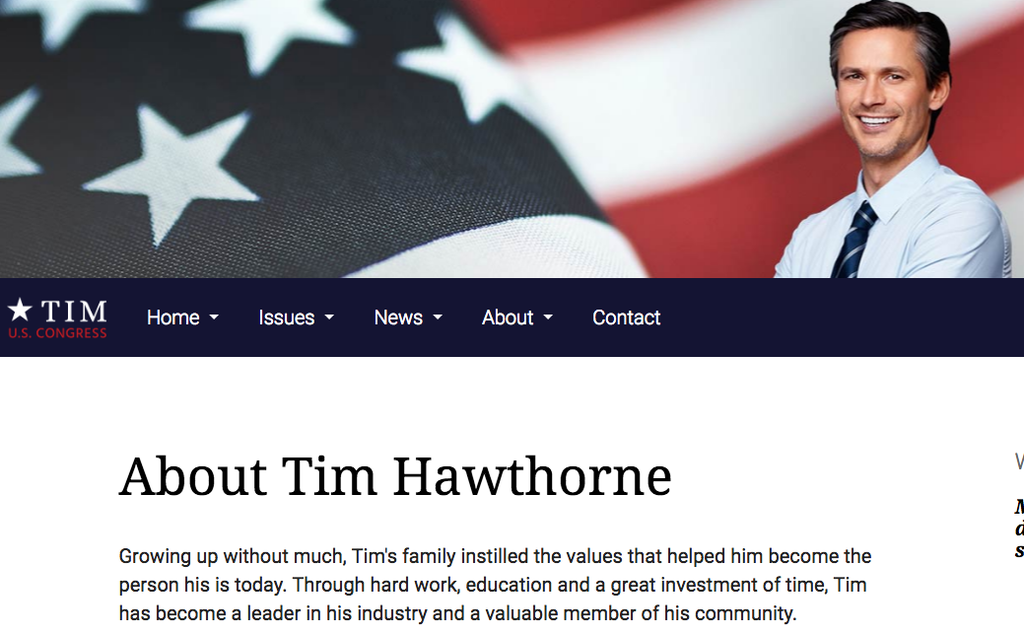 The passage is under the "About Tim Hawthorne" section and is word-for-word the same as the sentences used by Trevor Evans, including the typo.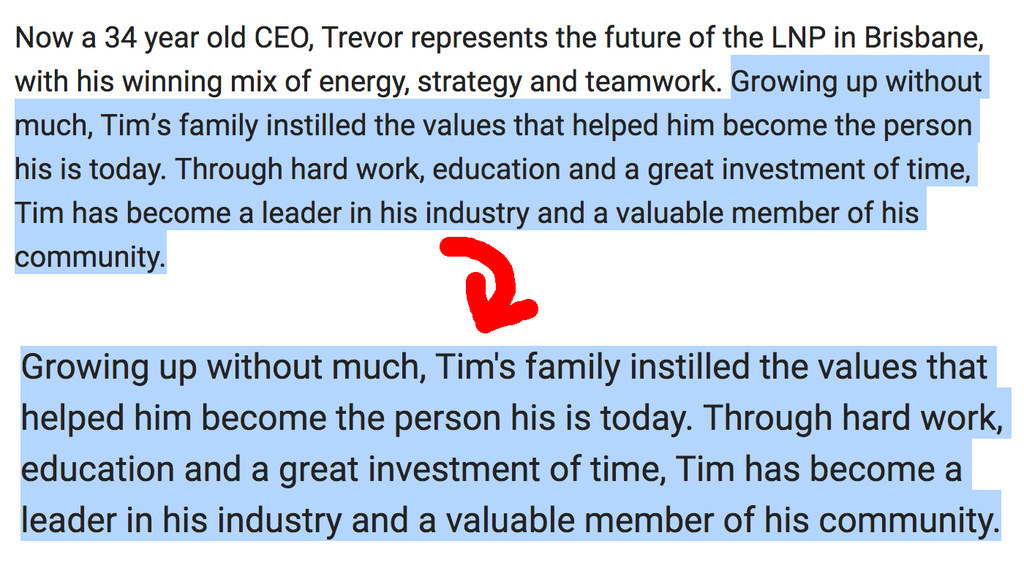 BuzzFeed News contacted Evans about the copy-and-paste situation with his biographical information.
"We are using a template - It's not front facing and full website will be live in a few days," Evans said over Twitter direct message.
Minutes later the website's "About Trevor Evans" section was taken down.