As thousands of women proceeded through Sydney's streets as part of the global Women's March on the weekend, skywriting appeared overhead.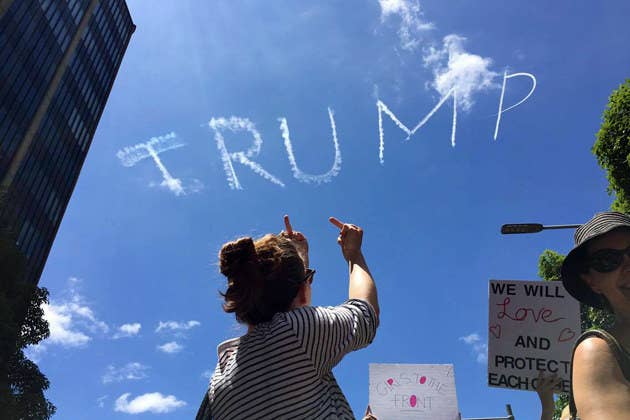 The "TRUMP" lettering was of course reported everywhere and started circulating on pro-Trump Twitter as a repudiation of the marches.
Australia's alt-right online trolls, who like to be called "Dingo Twitter", took credit for the sky scrawl, claiming it was funded by betting winnings.
BuzzFeed News was put in touch with the guy who claimed credit for the skywriting, who sent over a invoice apparently from "Skywriting Australia" for the order.
However a quick phone call to Skywriting Australia confirmed two things: 1) Yes, the skywriting was billed out at $4,000 from the company, and 2) the invoice was a forgery.

There you have it, someone out there spent a whopping four grand on five capital letters written in the sky on the weekend...but it wasn't the feral online trolls trying to trick journalists with a fake invoice.