Amir is a 24-year-old Iranian asylum seeker who has been living at Papua New Guinea's Manus Island detention centre for the past four years.
Over a messaging app, BuzzFeed News asked Amir what had changed now that the detention centre had been officially "closed", following an order from the country's Supreme Court in 2016.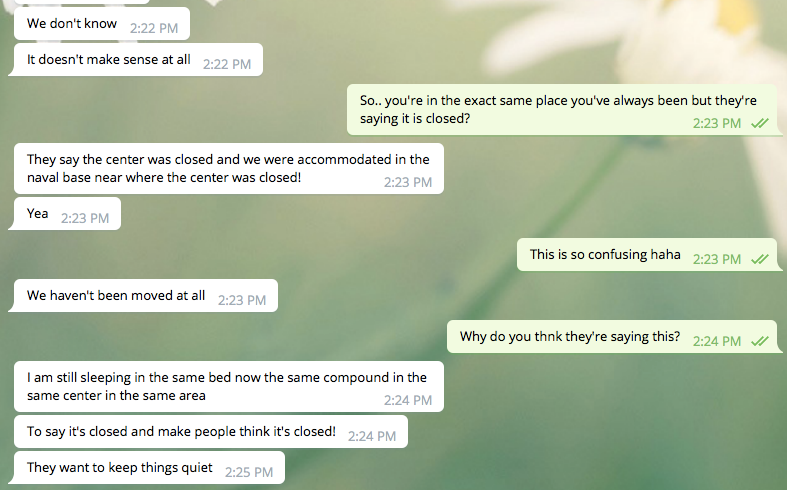 "I am still sleeping in the same bed now the same compound in the same center in the same area," Amir replied.
"To say it's closed and make people think it's closed!," Amir said when asked why officials would say the centre is closed.
"They want to keep things quiet."

Papua New Guinea's chief justice Sir Salamo Inija said earlier this week that he accepted the PNG government had now complied with a legal order to close down the centre.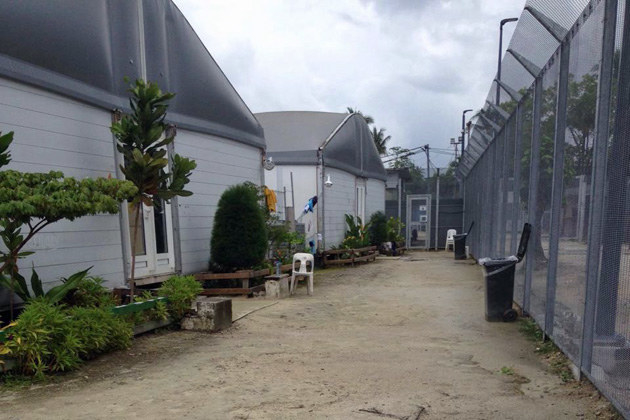 "The transferees were allowed to move freely in and out of the [centre], and later when the [Manus Island regional island processing centre] was shut down completely, they were accommodated at the nearby PNG defence force navy base," Injita said, according to ABC News.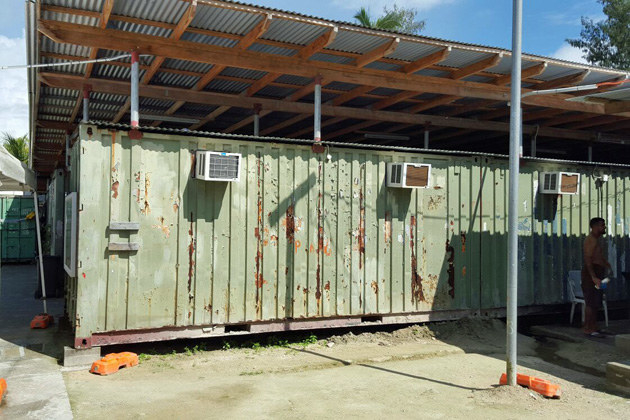 The latest figures suggest there are 861 men still living on Manus Island. But according to the chief justice's ruling, the men are now no longer living at a refugee processing centre. Instead, they're at a naval base.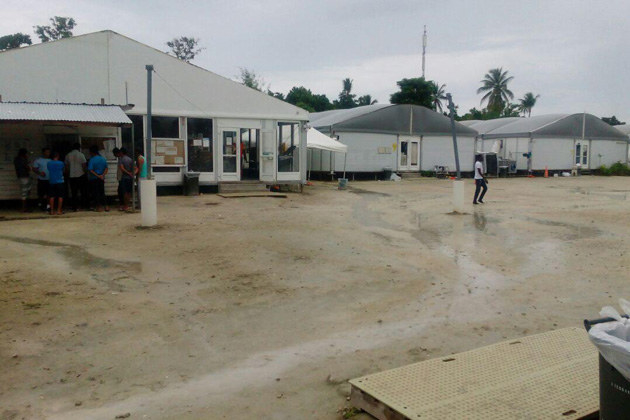 "The say the center was closed and we were accommodated in the naval base near where the center was closed!" Amir told BuzzFeed News.
"It doesn't make sense at all."
US officials have visited the men on Manus Island in recent weeks, as part of the controversial resettlement deal struck between the US and Australia.

But there are still questions left unanswered about the so-called "extreme vetting" that will be applied to the refugees on Manus Island — the overwhelming majority of whom come from Iran.
Amir said the hope for US resettlement for many on the island is "fading".
"Almost half of the refugees have not been interviewed by the US officials who left the island on the 9th of this month."