Malcolm Turnbull's social media strategy on Facebook and YouTube, and the party's lack of memes, have been criticised in a review by senior Liberal Party figures.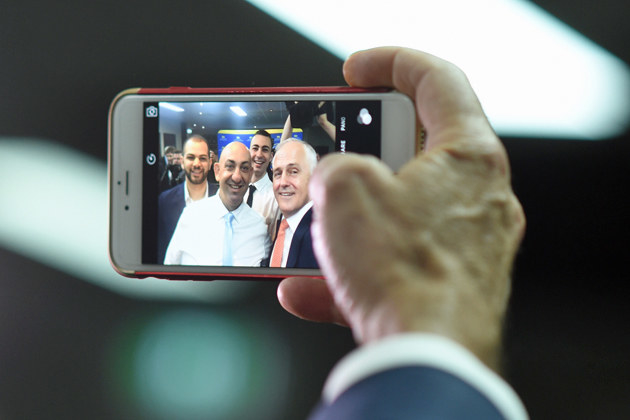 A highly placed Liberal Party source familiar with the internal review conducted by former Trade minister Andrew Robb told BuzzFeed News that state branches complained about a "lack of coordinated social media campaign" during last year's election.
The review outlines how Liberal Party branches believed the national campaign was neglecting Facebook and YouTube advertising, which saw both platforms "monopolised" by Labor and The Greens.

It claims the Turnbull campaign and state branches were constantly behind the ball, and there were complaints that there was no "centrally produced templates or memes on announcements".
The source, who spoke on the condition of anonymity, said the review highlighted how the Turnbull campaign and the Liberal Party needed to make a huge amount of investment into social media and online campaigning to keep up with Labor and activist groups such as GetUp.
It is understood the review also found that it took weeks for Turnbull's camp to appreciate how damaging Labor's Medicare campaign was in marginal seats in western Sydney.

BuzzFeed News has previously reported on the fact Turnbull will hire up to four new social media advisers in the wake of the disastrous election campaign last year.
The review comes as senior Liberal ministers and staff met with US data firm Cambridge Analytica last night.
Cambridge Analytica, which counts Trump adviser Steve Bannon as a former board member, was the digital firm behind the US president's campaign success last year.
Since the election, the government has set up a meme production unit within the "ministerial support office". Though some of them have been more successful than others.