The Coalition has released its first TV advertisement of the campaign and one of the final shots is Malcolm Turnbull with his top squad.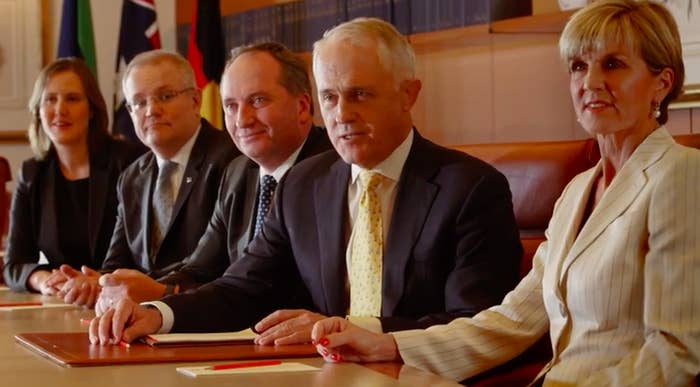 But there's something about the set-up that keen political nerds will notice ...
It's almost EXACTLY the same as the front page of Tony Abbott's election manifesto from 2013. Sitting at a table, looking off into the distance, with his lieutenants at his side.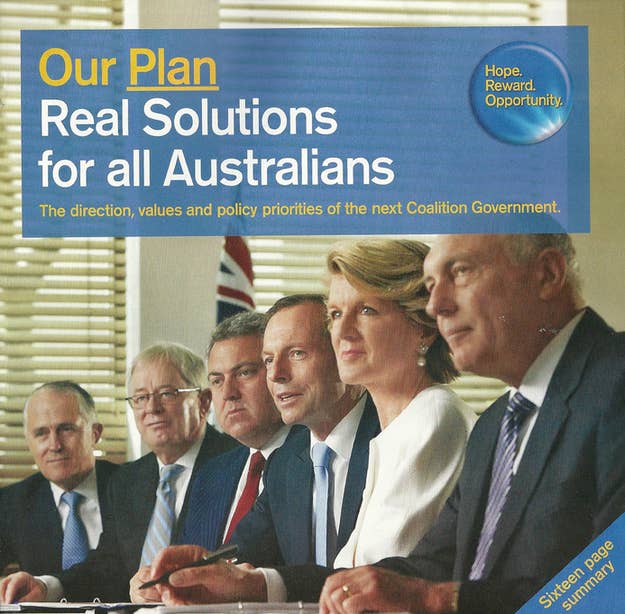 But there have been some serious personnel changes.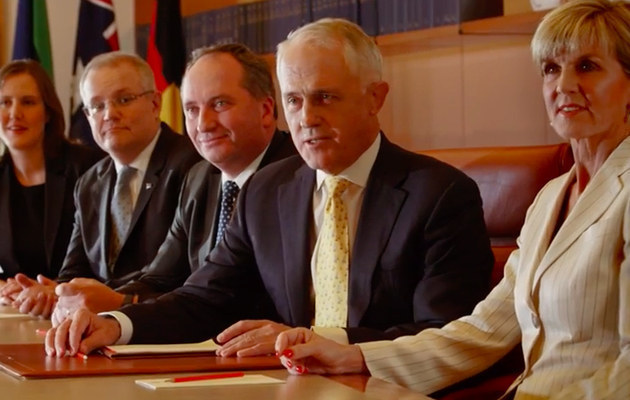 This is not the only time this squad shot has been used by right-wing parties. Take a look at one of the final shots from former Queensland premier Campbell Newman's TV advertisement from last year.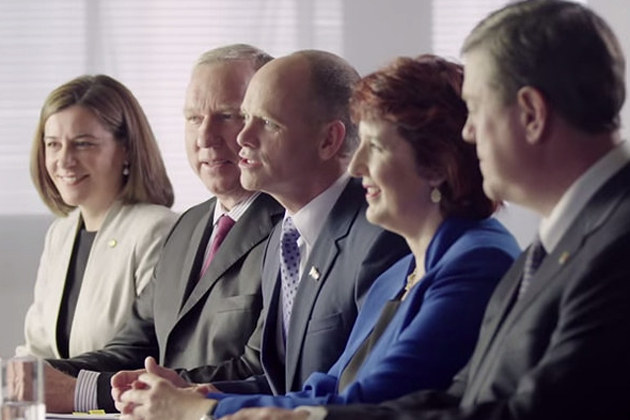 You need more? Well here's Conservative UK prime minister David Cameron's election manifesto from last year's general election.
The common element across all of these campaigns is political consulting firm Crosby/Textor, who clearly think there's something to this line-up shot.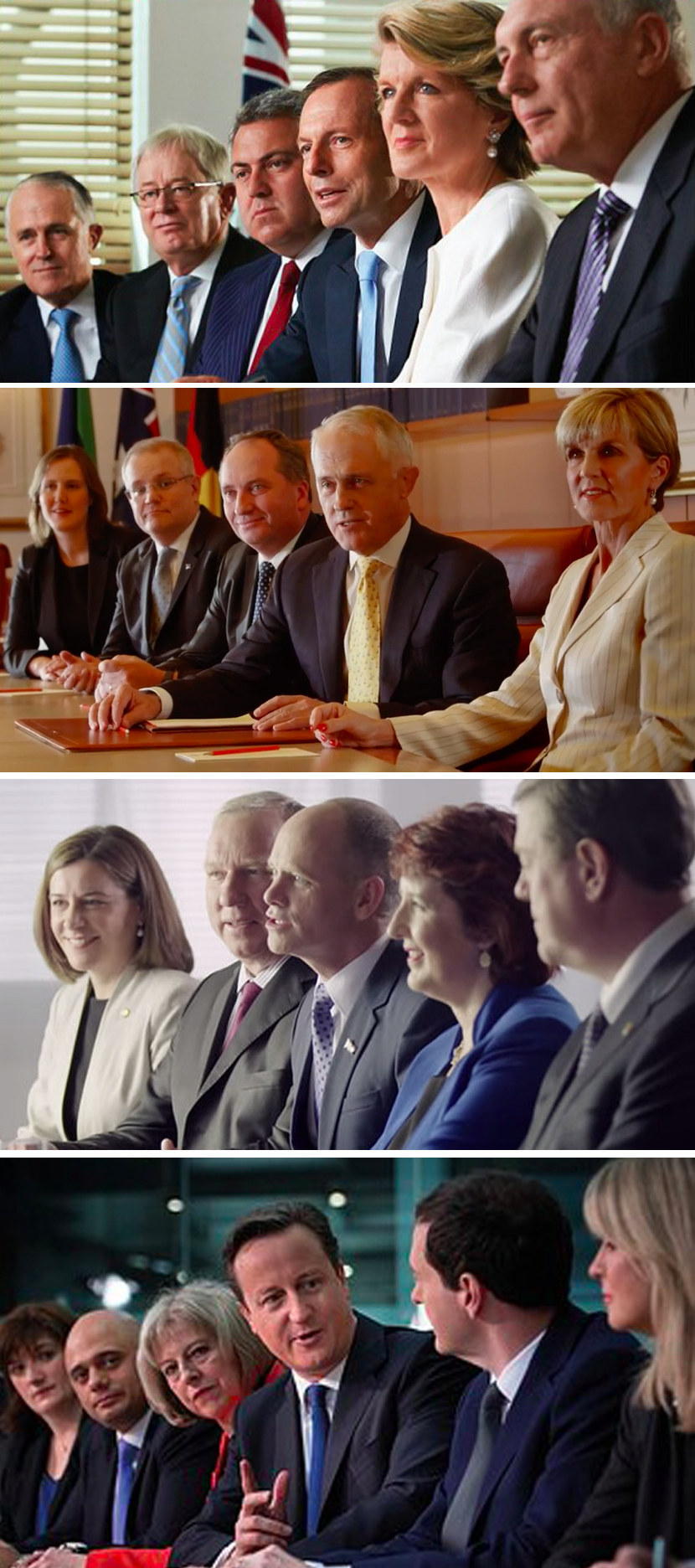 Or as the PM would put it, continuity ... with change.