Prime Minister Says He'll Deliver All Of His Election Promises, Yes All Of Them
High stakes lawmaking, sitting on a tiny majority.
Prime minister Malcolm Turnbull has promised to deliver all the policies he took to the election - including bringing back the Australian Building and Construction Commission and holding a same-sex marriage plebiscite - despite having a tiny majority and an unpredictable senate.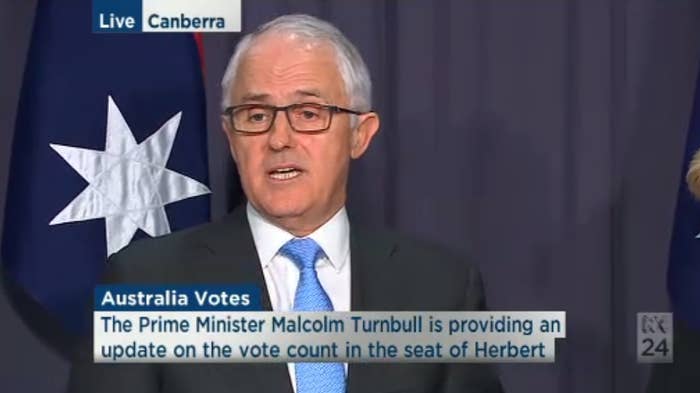 During a press conference on Wednesday, Turnbull predicted he would be left with 77 seats in the house of representatives (he says the Coalition will win the final undecided seat of Herbert in Queensland), meaning he'll govern with a two-seat majority.
"All of our policies that we took to the election, we will deliver," said Turnbull.
He said that promise included controversial superannuation changes, the ABCC legislation and a same-sex marriage plebiscite.
"We will be presenting ... our Budget measures in the same way that we took them to the election. Obviously we don't have a majority in the senate and plainly there is, as you know, there is always debate and sometimes compromise."
The prime minister is yet to finalise a formal coalition deal with the Nationals party, but he agreed when a reporter suggested the Nats' strong showing in the election entitled them to two more ministers.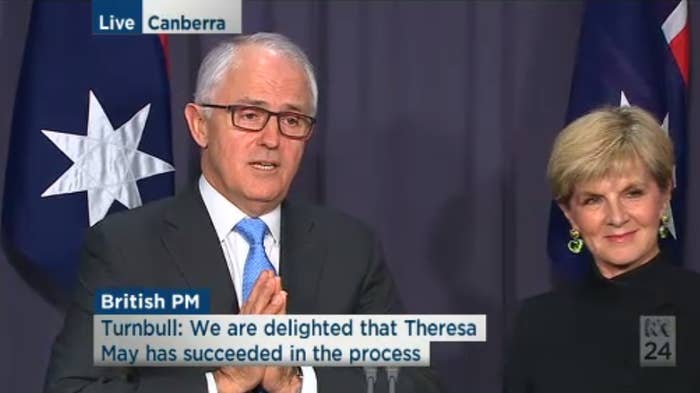 And look, if the last 10 days hasn't been hard enough on Turnbull, it's been revealed there are also Pokémon set to trip him up around parliament house.