The Mail Online Oxford Circus Coverage Was Based On A Tweet From Two Weeks Ago
A timely reminder to check the timestamps before reporting tweets.
On Friday evening, London's Oxford Circus tube station was evacuated with police responding to an "incident" in the area.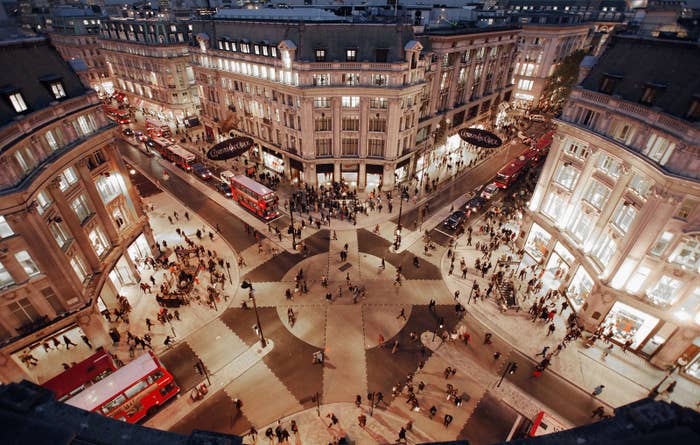 Like in all breaking news situations, many news organisations rushed to Twitter for eyewitness accounts, videos and pictures of the evacuation.

The Mail Online reported an account from "Dan Smallbone", who tweeted about a lorry stopped on the payment with "police all around it and blood on the floor".
The Mail's story had been shared more than 1,000 times within an hour, with tweets like this from the website.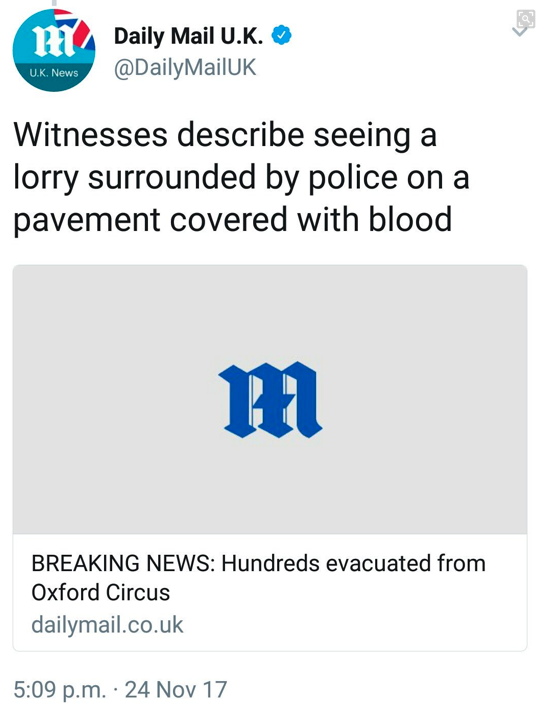 Except, one problem, that Dan Smallbone's tweet was sent 10 days ago.
On that day, the Evening Standard reported a window cleaner had fallen to the footpath, where a lorry was parked nearby.
The Mail Online later deleted the paragraph and the 10-day-old tweet from its breaking news story from the event.
Officers were later stood down, with authorities saying that members of the public could now leave their buildings.

It's a timely reminder to report verified information and eyewitness accounts from the right day in order not to spread panic.