As it became clearer that senator Cory Bernardi was readying himself to announce the formation of a new Trump-style party, questions quickly moved to which MPs might join him.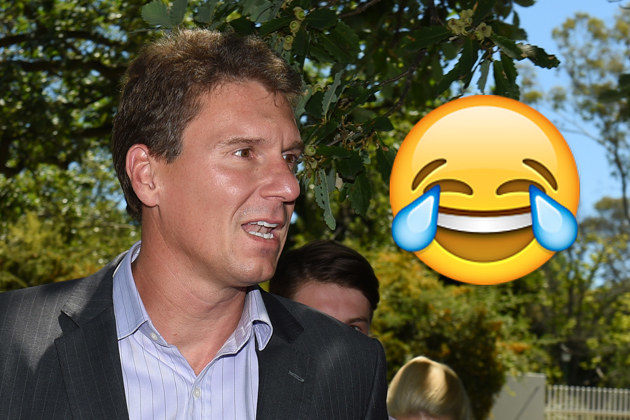 On Monday, government MPs who share similar conservative beliefs were asked whether they'd join Bernardi's possible far-right political movement.
BuzzFeed News asked rising conservative star, Victorian Michael Sukkar, over iMessage whether he was thinking of bailing on the Turnbull government, or knew of any others who were planning to.
The recently promoted assistant minister sent back an emoji:
"😂"
Now, Emojipedia suggests is a "face with tears of joy emoji", but a quick polling of the BuzzFeed office suggests the emoji is sent when trying to convey laughing with tears.
"It's the visual representation of 'lmao'," suggested one colleague.
When asked to clarify the meaning of the emoji in the context, Sukkar replied, "The only home for those with conservative values is the Liberal party".
Other conservative MPs had similar reactions to being asked whether they'd join Bernardi.

George Christensen categorically denied to BuzzFeed News that he'd be leaving the Liberal National Party.
When asked if any of his conservative colleagues were thinking of joining, he replied, "no-one".
Then there was Victorian MP Tim Wilson, who tweeted that he hoped the news reports were wrong.
Well, then there was Tasmanian senator Eric Abetz, who gave his position by quote tweeting a parody Twitter account for the new party.