The Government's "Living Within Our Means" Mantra Just Got Schooled
"Shock horror bureaucrats want to spend a lot of money! You're saying we should live within our means."
Veteran journalist Laurie Oakes has mercilessly attacked the government's "live within our means" slogan during his traditional pre-budget interview with the treasurer, pointing to the recent decision to splurge billions on submarines.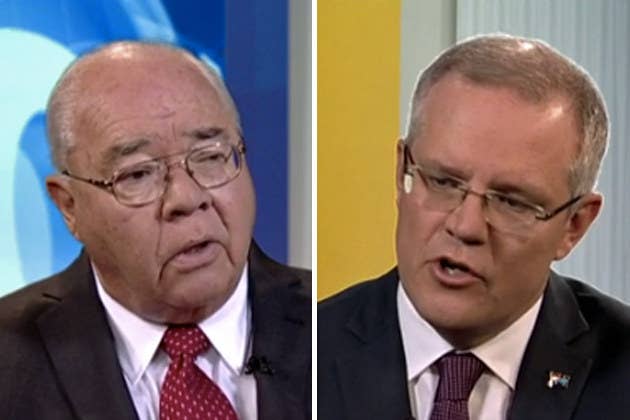 On Sunday, Oakes highlight that the government's mantra clashed wildly with the decision to buy $50 billion worth of French submarines last week.
"Why pick the vastly more expensive one?" asked Oakes, referring to the fact the government gave the contract to French submarine maker DCNS, rather than spend nearly half as much with the German company Thyssenkrupp Marine Systems.
Morrison replied, "That was the unequivocal recommendation by those who run meticulous process, which was done by not just by those peer reviewed in Australia but some of the best minds in the world."
"Shock horror bureaucrats want to spend a lot of money! You're saying we should live within our means," said Oakes.
The government has been using the slogan to explain why there will be severe cutbacks in funding this budget.
The exchange went back and forth more than 30 times, with Oakes repeating that the German bid would have been at least $15 billion cheaper:
Oakes: "Would the Germans not have provided the high tech jobs?"
Morrison: "If it was the best bid Laurie."
Oakes: "You're paying nearly twice as much!"
Morrison: "That's not true."
Oakes: "Where are we living within our means?"
Morrison: "Laurie you've got to build the thing that the country needs. Step number one."
The PM announced the submarine deal last week, with some commentators calling Australia's largest ever infrastructure project, "the biggest white elephant in history".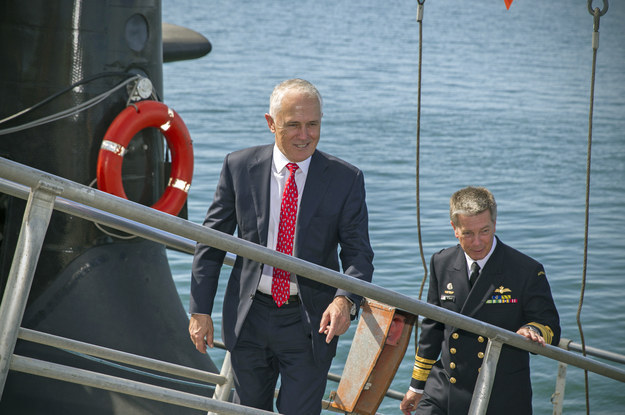 Announcing the huge spend on the eve of the election was also designed to save the jobs of senior Liberal MPs in South Australia, where parts of the submarines will be built.
Oakes said his sources have indicated that they're "bamboozled" by the decision to go with the more expensive bid, because the German design would have delivered the same high-tech jobs in Australia.
"People I have spoken to since you made the decision are quote, frankly "bamboozled", some of them say it's going to be another fiasco."