As government members line up to support immigration minister Peter Dutton's attacks on refugees, BuzzFeed News can reveal how one influential figure in the party feels about the issue.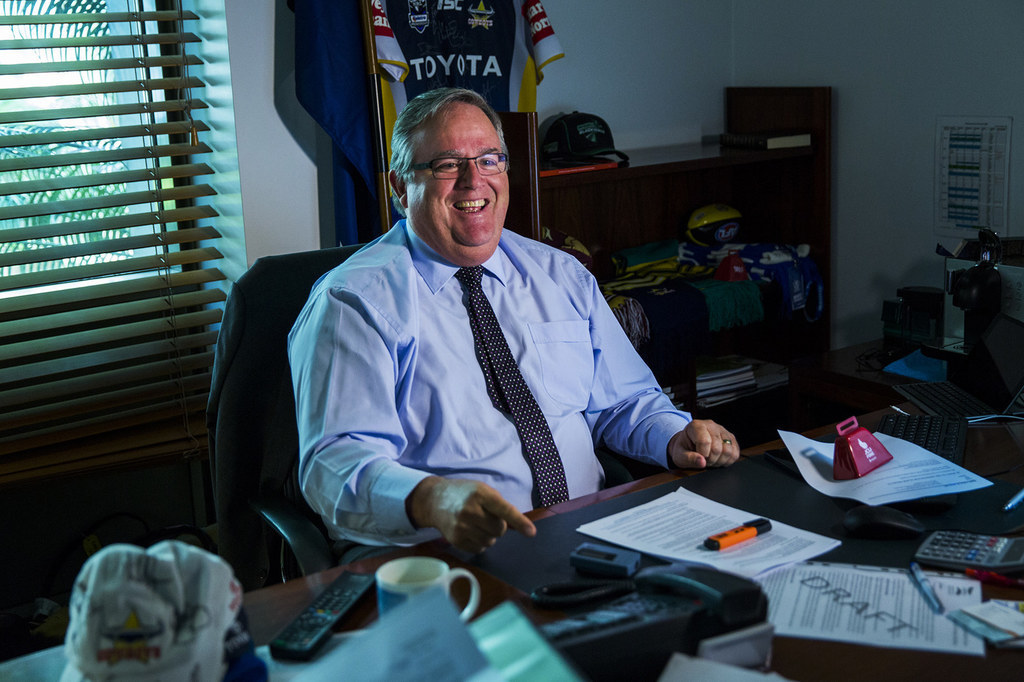 BuzzFeed News published a profile of government whip Ewen Jones last year, following a long interview in his parliamentary office.
At the time we didn't publish the long answer Jones gave about refugees living in his Queensland electorate.
But reviewing the transcript, it's clear that Jones doesn't agree with Peter Dutton's comments that many refugees are not "numerate or literate" and "these people would be taking Australian jobs".
Senior government ministers have this morning defended Dutton, with foreign minister Julie Bishop describing his comments as a "reality check".
So now, here's the full un-edited transcript of Ewen Jones' answer, dropping the mic on those attitudes:
My great grandfather came to Australia in 1902, he was a qualified civil servant from Wales and his name was Tom Jones, but he couldn't get a job in the civil service because he was a Catholic, so we make it awfully hard for the new kid at school. We make sweeping generalisations about people but we should take the individual as they come.When I [attended a] Muslim function I found these guys were engineers, they were university lecturers, they were teachers, they were doctors, they were accountants and there were very few dole bludgers there.In the 50s and 60s people were so happy to be here, they took those entry level jobs sweeping floors and their children came through, went to school and university.What we suffer now is that with the mechansation and high wages, we don't have those entry level jobs for people. Men are defined by what they do. If you are going to try and tell me that men from an Arab or Islamic background come to this country and sit on their arse and do nothing, well you're kidding yourself.
Looks like there are no comments yet.
Be the first to comment!