This Bill Leak Tribute Was Criticised, Then Vanished, And Now It's Back Heavily Edited
A tweet from the author calling critics "triggered" has also been deleted.
Conservative outlet Spectator Australia has republished a tribute to late cartoonist and free speech advocate Bill Leak, however this time with portions of the original story removed. Without explanation.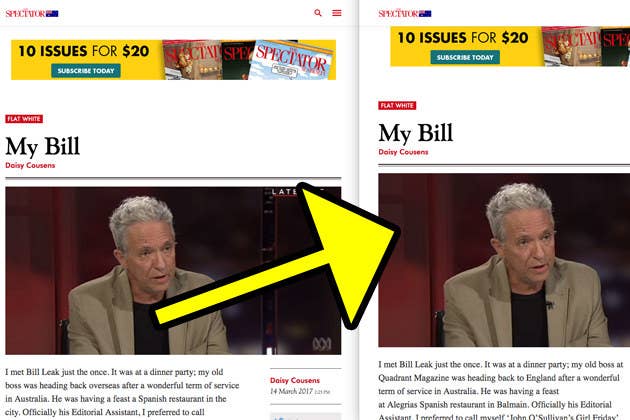 The tribute to Leak, who died last week, by freelance writer Daisy Cousens was published on Tuesday afternoon under the headline "My Bill". It detailed an encounter with Bill Leak at a dinner, and a later phone conversation.
Hours later the story vanished from the website.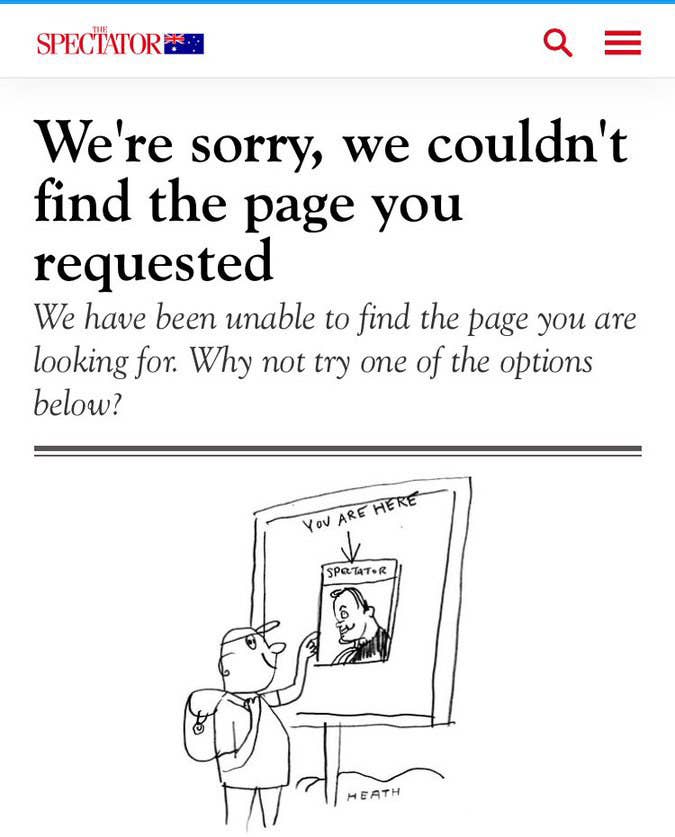 Cousens' tweets about the story, including one that asked if critics were "triggered", were also deleted.

On Wednesday morningthe story reappeared. A cached version (below right) reveals what's been changed, including details of a dinner where Leak and Cousens apparently met.
An entire encounter — where Cousens recalled Leak and conservative commentator Nick Cater describing her as "beautiful Daisy" during a car trip — was also removed.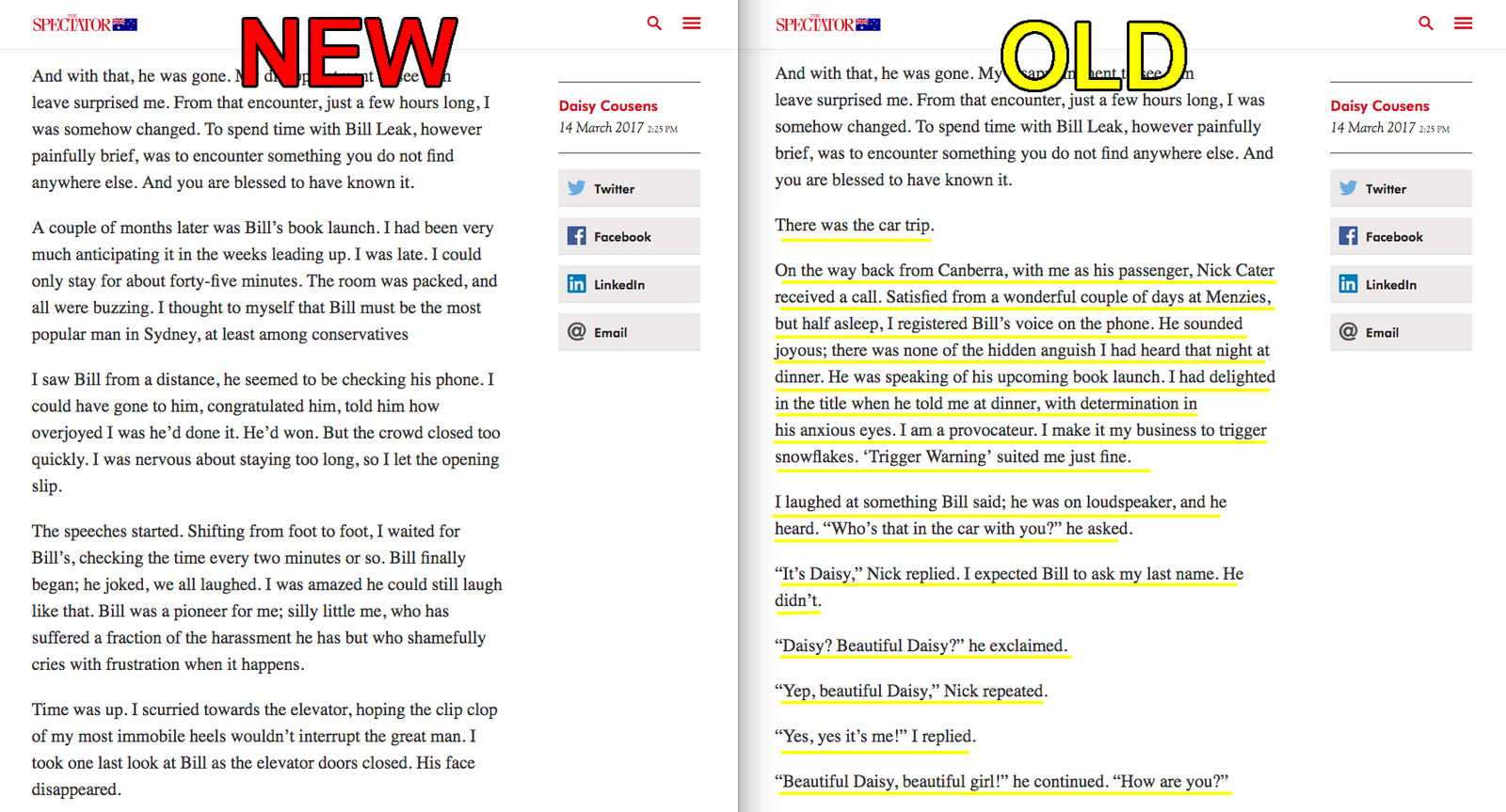 There was no note at the end of the story to acknowledge it had been significantly altered.
BuzzFeed News has made repeated attempts to contact Cousens and Spectator Australia's Rowan Dean about the changes.