British radio show Leading Britain's Conversation faces a possible investigation from the British broadcast regulator over its explosive interview with former Trump campaign manager Steve Bannon, BuzzFeed News has learned.
Ofcom is considering its next steps after receiving 36 formal complaints about the interview, conducted by Nigel Farage.

"We are assessing these complaints under our broadcasting rules, before deciding whether or not to investigate," a spokesperson told BuzzFeed News.
LBC is struggling to contain the fallout from Bannon's foul-mouthed tirade, which was directed at the station's political editor, while also dealing with staff concerns over another ugly incident involving a member of Farage's camp.
An audio recording reveals that Farage tried to reason with Bannon after he was questioned about his support for jailed anti-Islam activist Tommy Robinson.

The interaction was caught on microphones on Sunday morning after Bannon's controversial appearance had wrapped on a special episode of Farage's LBC radio show.

Robinson is the former leader of the English Defence League and a leader of the UK far right. The 35-year-old was sent to jail last month after pleading guilty to contempt of court for broadcasting live onto his Facebook page outside a major sex abuse trial.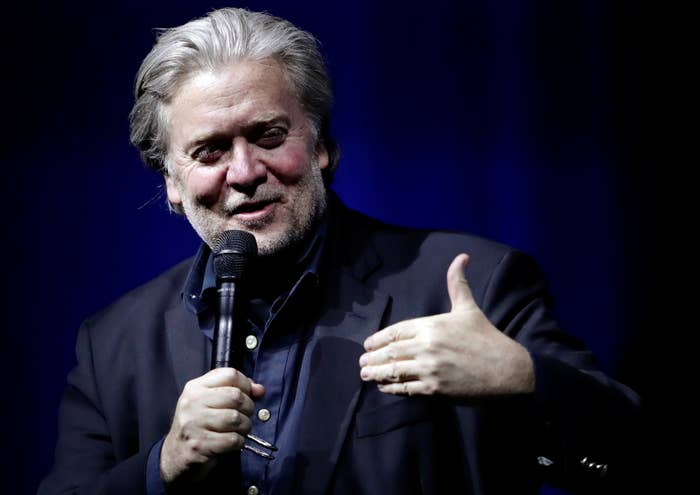 As BuzzFeed News reported earlier this week, Raheem Kassam — a Bannon ally and former editor of Breitbart London — needed to be told to leave LBC after showing up in the newsroom without authorisation and complaining about the Bannon interview. Kassam then posted a photo of Farage's producer to Twitter, calling on his followers to "tell him what you think".

Multiple sources at LBC say the incidents are a "red-hot issue" among staff at the station, with one saying, "Two colleagues have been abused and we're just sitting and waiting for management to take some action".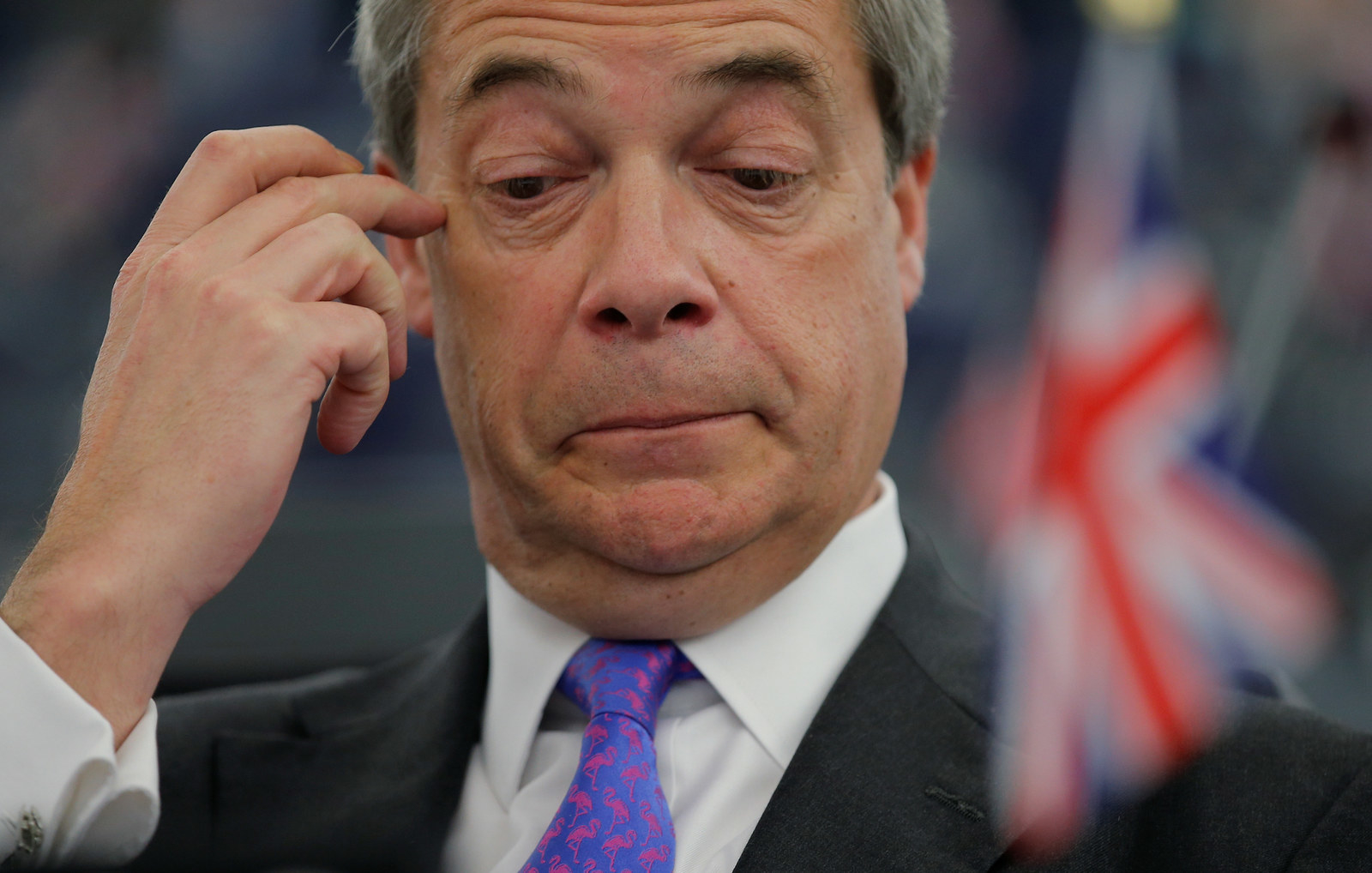 Audio of the tirade, which was played on LBC, features Farage telling Bannon that "everybody hates Tommy Robinson", while reminding him he "did break the law".

The former Trump strategist's meltdown was directed at LBC's political editor, Theo Usherwood, who had quizzed the former White House strategist about supporting Robinson.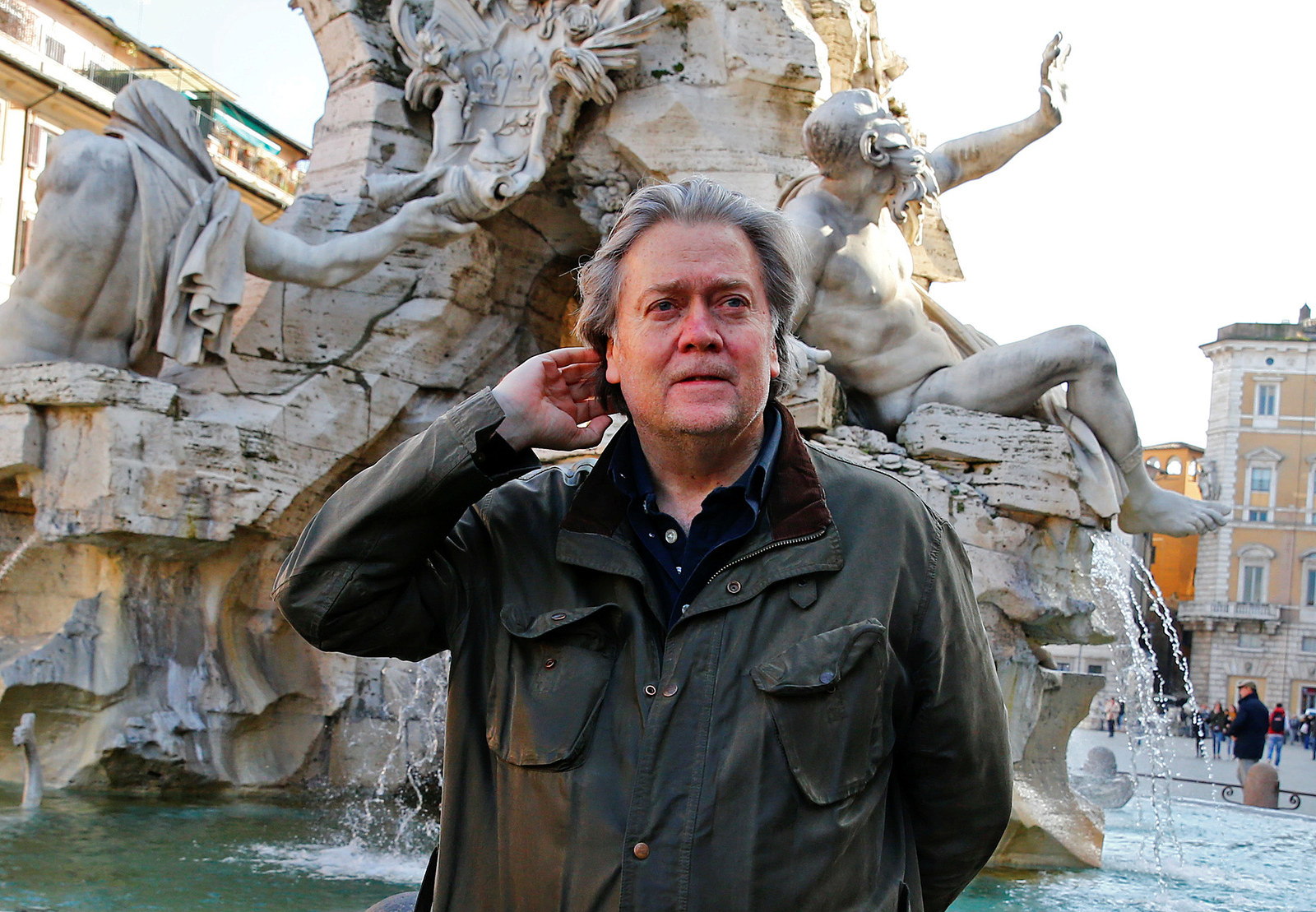 Here's a copy of the transcript:

BANNON: If you're going to news dude, do news. I don't hear your bullshit. If you're going to do news, do news.

USHERWOOD: I pulled you back on the…

BANNON: Fuck you I don't want to hear any of your bullshit. If you want to do news do news. If you're going to pull up stuff like that, tell me you're going to do it beforehand.

FARAGE: Tommy did break the, Tommy did break the law.

(cross talk)

BANNON: Don't ever say you call me out. Dude, you couldn't call me out if your fucking life depended on it.

USHERWOOD: I was, I was fair, I was fair in my questioning. You come and say Tommy Rob-

BANNON: You're just another guy that hates Tommy Robinson, ok? You were just another fucking elite.

FARAGE: Everybody hates Tommy Robinson apart from…

PRODUCER: To be fair the reason I had Theo in is we also, we had so much stuff coming in as well.

BANNON: It's bullshit. I don't want to fucking hear it. You guys hate Tommy Robinson. You hate him because he's a working class guy. You're one of these fucking elites that hate him.

FARAGE: Tommy Robinson.

BANNON: Tommy Robinson is the fucking backbone of this country. You lose guys like Tommy Robinson you're not going to have a country.
LBC and a spokesperson for Farage declined to comment.