On Wednesday, the left-leaning news website The Canary published a story that claimed the BBC's political editor Laura Kuenssberg was speaking at the upcoming Conservative conference.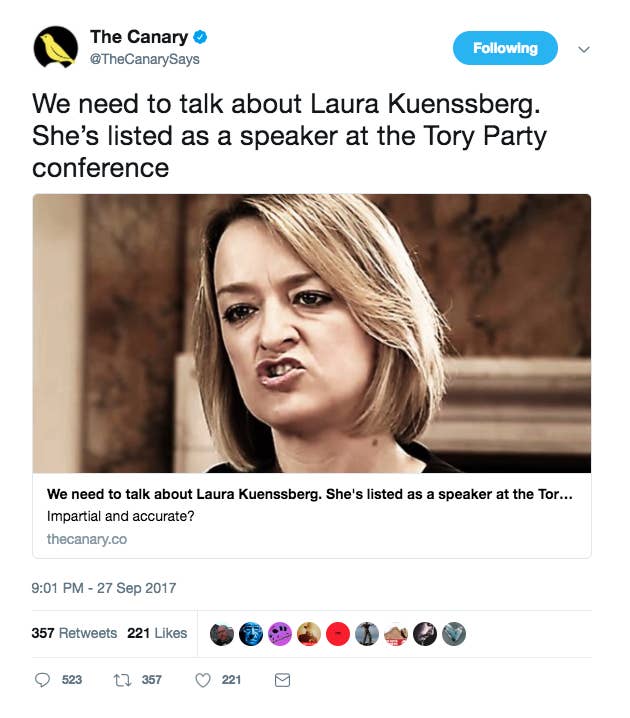 The Canary's claim came from a listing online that showed Kuenssberg had been invited to speak to a think tank alongside Conservative MPs.
Kuenssberg "attendance" was used as a hook for The Canary to openly question here BBC reporting.
After the story was published, the BBC quickly denied that Kuenssberg was speaking at the event.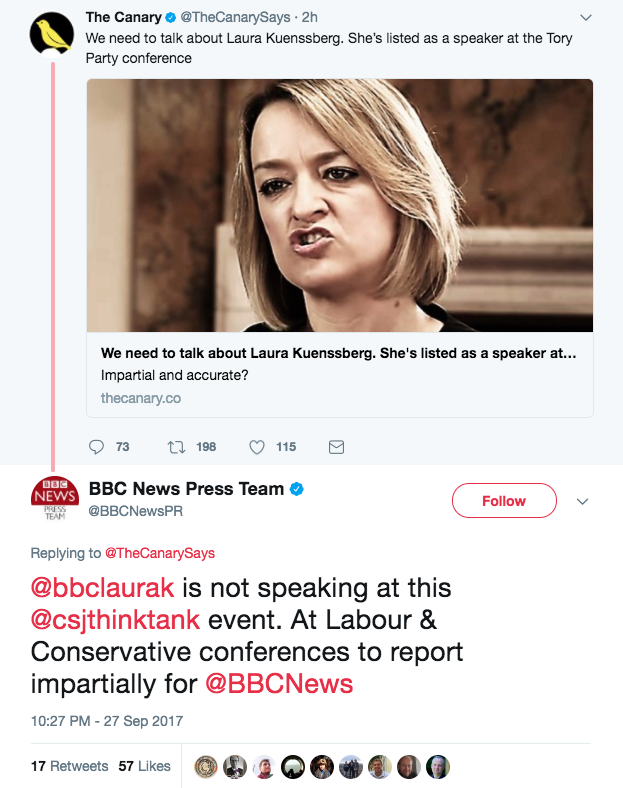 BuzzFeed News called the event organisers for the panel, who also confirmed Kuenssberg was not slated to speak at the event.
A source at the BBC told BuzzFeed News that contrary to The Canary's claim that the site had contacted it for comment, the broadcaster had not received a call or email before the article's publication.

A second BBC source said they believed Kuenssberg had been invited to events at all three party conferences and that she had no memory of ever receiving an invite to the event.

It didn't stop the story quickly going viral on Facebook, stoking animosity some people had towards Kuenssberg.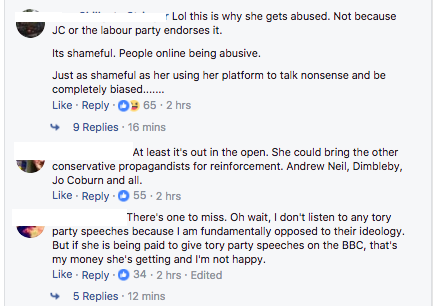 The online abuse directed at the high-profile journalist made headlines recently after it emerged that she needed a bodyguard to attend the Labour conference in Brighton.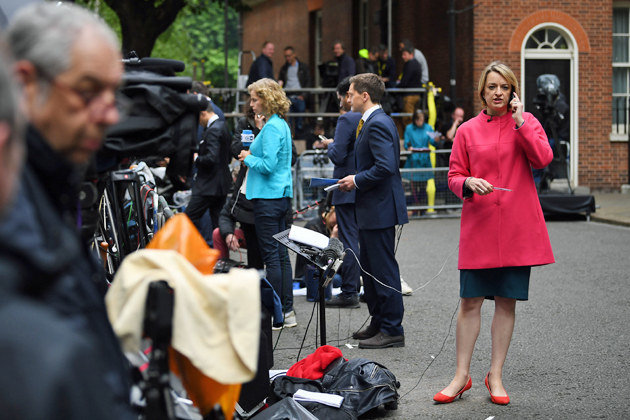 Former Labour leader Ed Miliband joined a chorus of voices calling for the website to remove the story.
The Canary is regulated by Impress, whose Twitter account told people angry at the anti-Kuenssberg piece that they needed to take their complaints to the news website first.
BuzzFeed News has contacted Canary editor Kerry-Anne Mendoza for comment, though it appears she is on holiday.