Assistant Minister Breaks Ranks, Calls Dutton "Factually Incorrect" On Illiterate Refugees
Craig Laundy has distanced himself from the immigration minister's comments
by
,
The assistant minister for multicultural affairs Craig Laundy has labelled Peter Dutton's controversial comments about refugees last week "factually incorrect", according to a local constituent.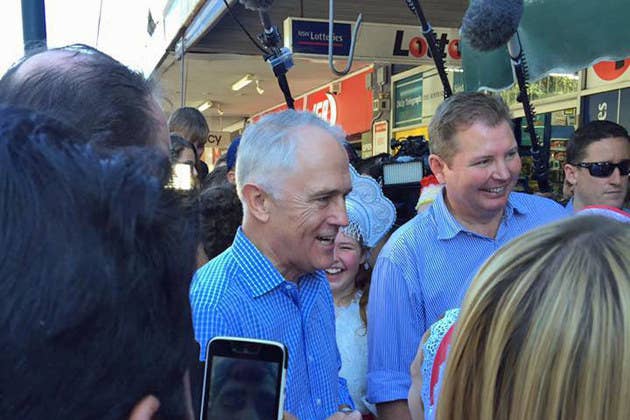 The prime minister Malcolm Turnbull and senior Liberal party figures have all backed Dutton's comments that "many people" who come to Australia "won't be numerate or literate in their own language, let alone English" and that they'd take Aussie jobs.
But behind the scenes, Laundy, who is standing in a crucial western Sydney seat with a large ethnic population, has been caught distancing himself from the comments.
Hi Mr Laundy,My name is Natassia Chrysanthos and I am a concerned member of your electorate.I am sure that you are well aware by now of the intense repulsion, hurt and disappointment being felt by many in the Australian public in response to comments made by your colleague, Peter Dutton, with regards to his characterisation of refugees. As Assistant Minister for Multicultural Affairs, I am particularly interested in your response to this issue and the attitude being put forth by your party that is serving to undermine the people who form the foundation of multicultural Australia.
The email includes several questions about the comments and ends, "I work right across from your office at Burwood Westfield, so if you would like to discuss this further I would be more than happy to have a chat".
According to Natassia she then got a phone call from Laundy, during which he dismissed Dutton's comments as "definitionally incorrect".
"He said, Dutton's comments about people on the humanitarian intake taking jobs were factually incorrect on two counts: firstly, it's definitionally incorrect because the people he was referring to would be new Australians themselves and so they can't be taking Australian jobs."
"Secondly, the statistic is that within the first five years, only 9% of those from the humanitarian intake are in full-time employment. This statistic, he said, is a result of the system letting people down, however, not the people letting the system down."
BuzzFeed News spoke to Laundy who confirmed he had the phone call with Natassia, but he wouldn't reveal what he said to the young woman because it was a "private conversation".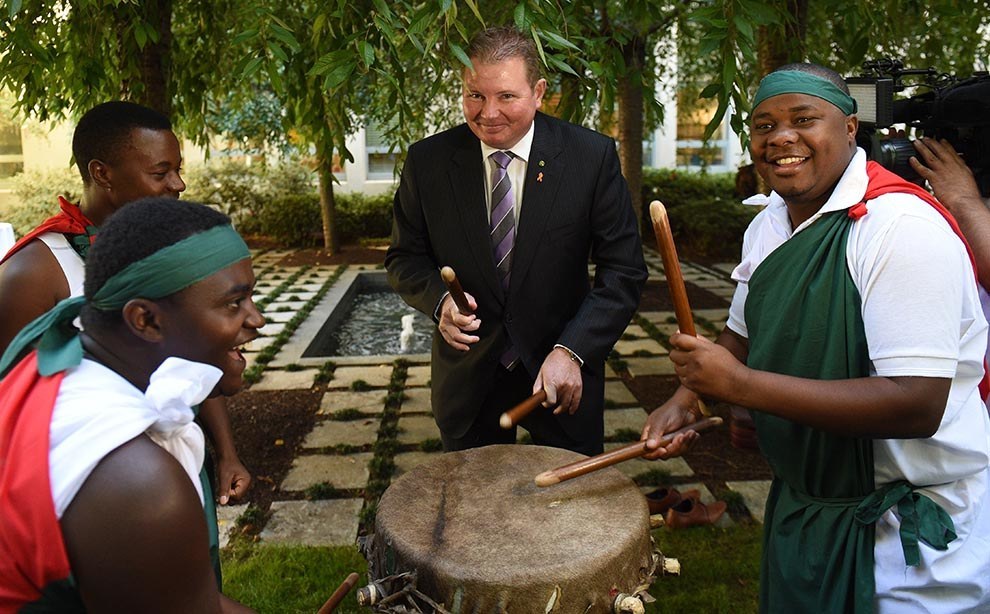 It's not the first time Laundy has expressed sympathy toward asylum seekers and refugees, despite a hardline policy within his own party.
Last year, he personally asked foreign minister Julie Bishop whether "we could do more" and increase the humanitarian refugee intake from Syria after the body of a little asylum-seeker boy had washed up on a Turkish beach.
Laundy was promoted to assistant minister for multicultural affairs in February and, according to Natassia, said his focus was on helping new refugees find jobs in Australia.