Labor Senator Caught Sending Interesting Note On Election Night
"Was the Martin thing too tough?"
Labor senator Sam Dastyari immediately questioned whether his scathing comments about former Labor MP Martin Ferguson were "too tough" according to a stray note he wrote during Saturday's Sky News NSW election broadcast.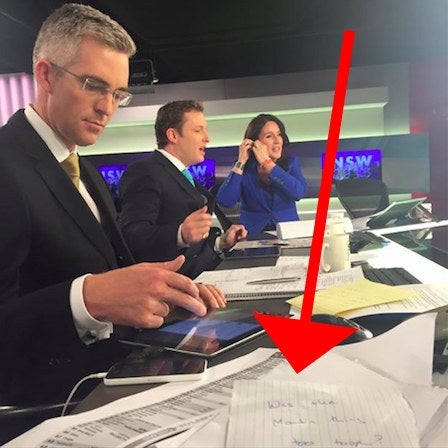 The note was caught in photos uploaded to Mr Dastyari's private Facebook account on Saturday night after he launched into a tirade against the former Labor minister.
Mr Dastyari was furious at Mr Ferguson, who had come out in support for the Liberal policy of electricity privitisation during the NSW election campaign.
"There is no place in the Labor Party for Martin Ferguson," Mr Dastyari said, sandwiched between Sky News presenter David Speers and Social Services Minister Scott Morrison on Saturday night.
He went on to call his behaviour "deplorable" and "a bastard act".
BuzzFeed News zoomed into one of the photos and found that Mr Dastyari wrote a note during the broadcast that said, "Was the Martin thing too tough?"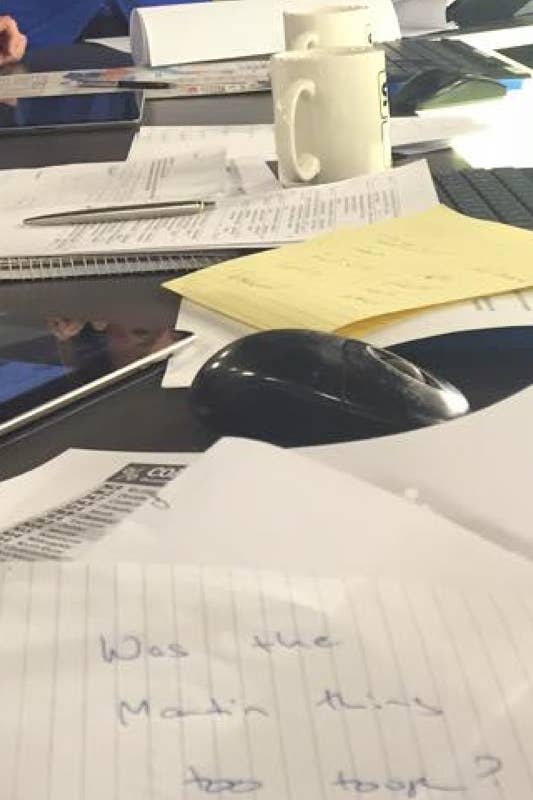 A spokesman for Mr Dastyari confirmed it was the senator's note and that he sought the advice of journalist David Speers about the anti-Ferguson outburst.
But he said the former NSW Labor party general secretary does not regret what he said.
"He stands by his comment on Saturday night. Mr Dastyari, Mr Morrison and others were passing notes to each other during the broadcast," he told BuzzFeed News.
Mr Ferguson, who served as a federal Labor minister in the last Rudd-Gillard governments, faces an expulsion motion this week brought forward by union officials within the Victorian Labor party.
Mr Dastyari's spokesman wouldn't be drawn into whether he supports the cross-state motion. He said the senator wants Mr Ferguson expelled despite the embarrassing request for advice being discovered.
Like BuzzFeed Australia on Facebook.