The federal Labor caucus met in Canberra on Tuesday morning and when the topic of deporting 37 asylum seeker babies came up, just four questions were asked.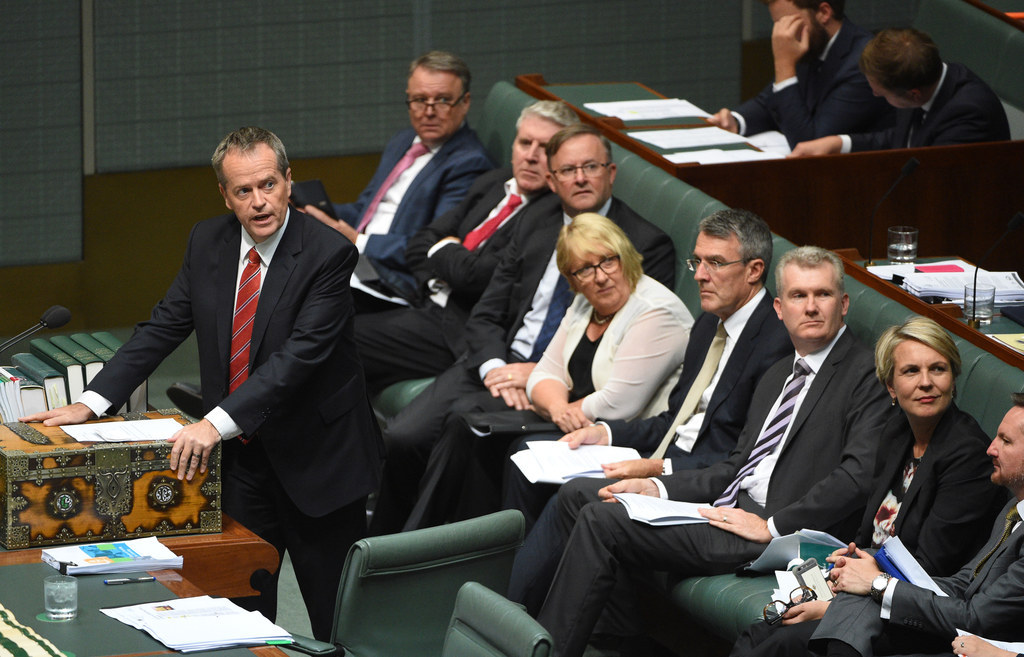 Shadow immigration spokesman Richard Marles addressed the caucus about the decision to support the government in its move to deport 267 asylum seekers to the tiny Pacific island of Nauru.
Marles took questions from Labor MPs about the issue in Tuesday's meeting - three from the Labor left faction and one from Labor right. Graham Perrett, Melissa Parke, Andrew Giles and Clare O'Neill all asked questions.
They asked about the conditions on Nauru, resettlement arrangements and a procedural question about how long it will take for children to be sent back to Nauru.
But when this tweet started being re-tweeted among Greens MPs, some Labor MPs protested to BuzzFeed News.
One Labor MP stressed that they had asked questions and it acted as a "please explain" on the issue. Another said they recorded their opposition with colleagues. BuzzFeed News gave the MPs the chance to go on the record, but they declined.
The dissent within federal Labor caucus has been brewing since offshore detention became official party policy at a fiery (and often emotional) ALP national conference last year.
There have been dissenters within the party, most notably Fremantle MP Melissa Parke who is retiring from federal politics at the next election. She called last week's High Court decision to throw out the asylum seekers' appeal, "utterly repugnant".
But federal MPs staying publicly quiet could not contrast more starkly to state ALP leaders who are pushing hard against the asylum seekers' deportation. Victorian labor premier Daniel Andrews even took two boys bound for Nauru to Melbourne zoo on Monday.