Adelaide local, "Margo", was out in the city centre on Tuesday when she ran into the opposition leader Bill Shorten.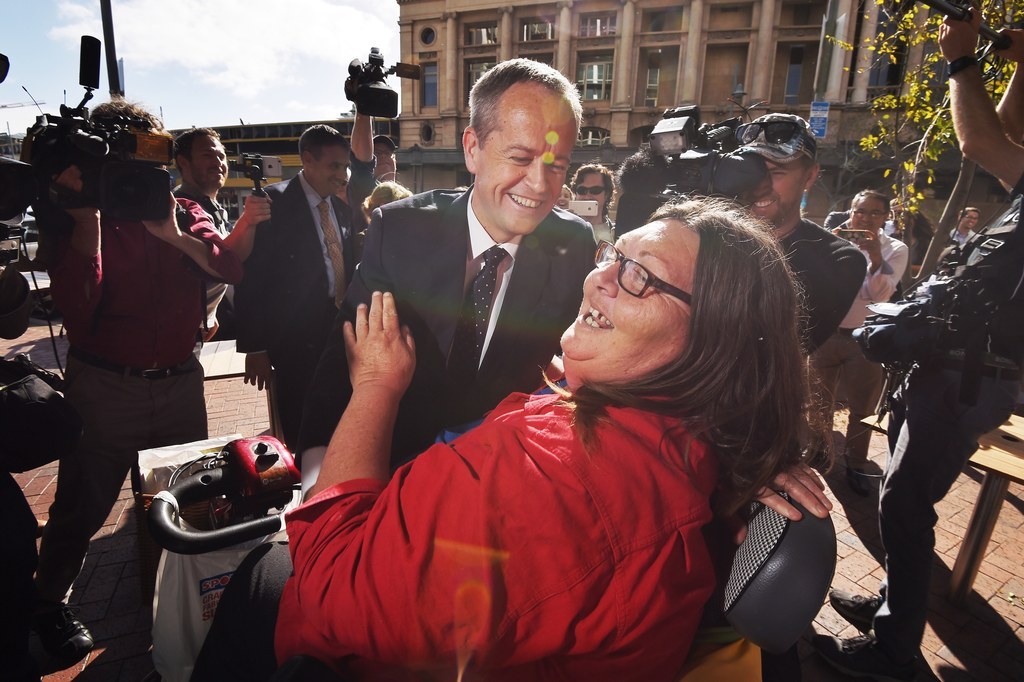 Margo, who was on a ride-on scooter, bailed up Shorten about the accessibility on South Australian trams.
"If they stand around too long, I'll kick them right up the arse. My feet still work," Margo told Shorten.
Bill laughed. "Nice to meet you."
The cameras started swirling around them and Margo sensed an opportunity. "Now give us a kiss and a cuddle for the camera," she said, getting a polite hug from the Labor leader.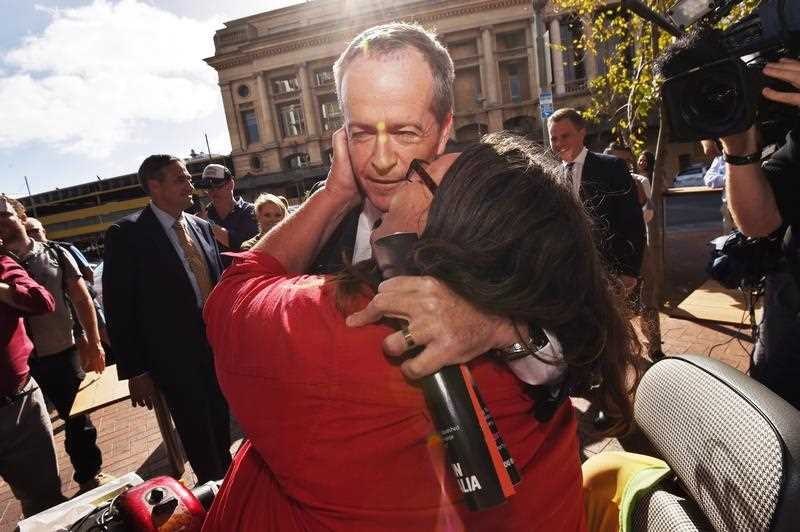 Margo wasn't done. "C'mon a proper kiss ... ", she said, grabbing the Labor leader's head in a vintage pash-tackle manoeuvre.
It's not the first kissing related incident on the campaign trail. Labor senator Kim Carr pointed out that Shorten showed up to a press conference yesterday with lipstick on his cheek. It's all happening 👅👅👅👅👅👅