Immigration minister Peter Dutton has billed taxpayers for an expensive trip to Sydney where he starred as the main attraction at a fancy black tie fundraiser for the Australian Monarchist League.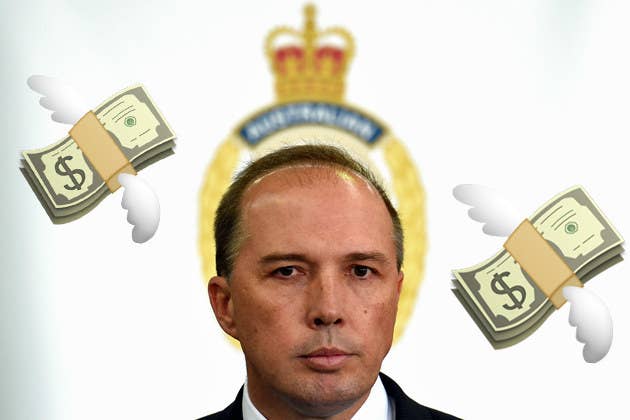 An invite for the Australian Monarchist League's "Confident in our Crown" black tie event in March last year shows Dutton as the headline act. Tickets were $125 per person.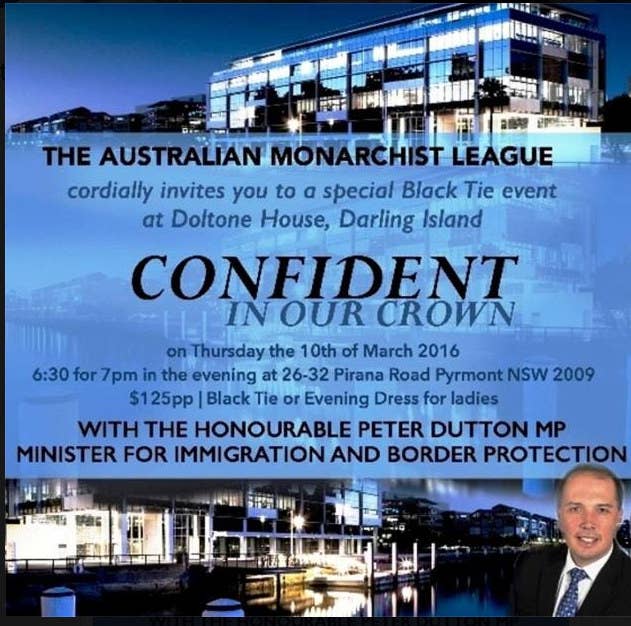 Two different spokespeople for the Australian Monarchist League confirmed Dutton attended the event.
Department of Finance records show Dutton took flights from his Brisbane home to the Sydney fundraiser, then on to Melbourne and back to Brisbane. The total cost of the three flights was $2,656.68

On the day of the fundraiser Dutton charged the taxpayer four times for car travel, including a $282 trip and a $268 trip. A fifth Sydney journey was added the next day.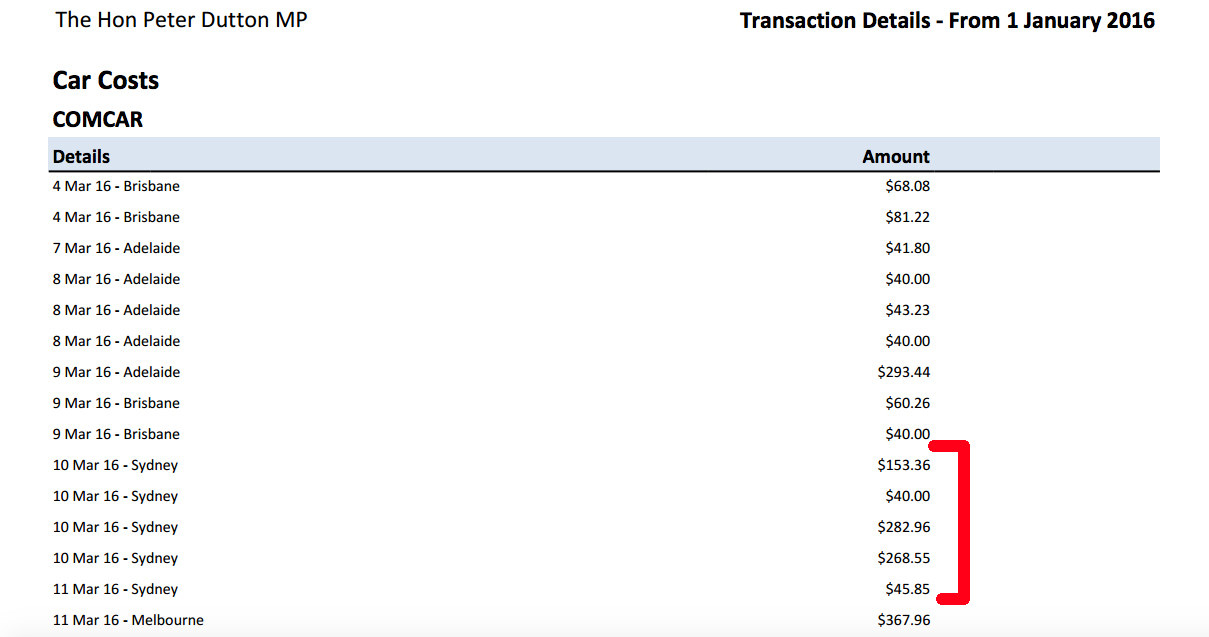 He also charged the taxpayer $97.20 for "parking" on the dates of the trip.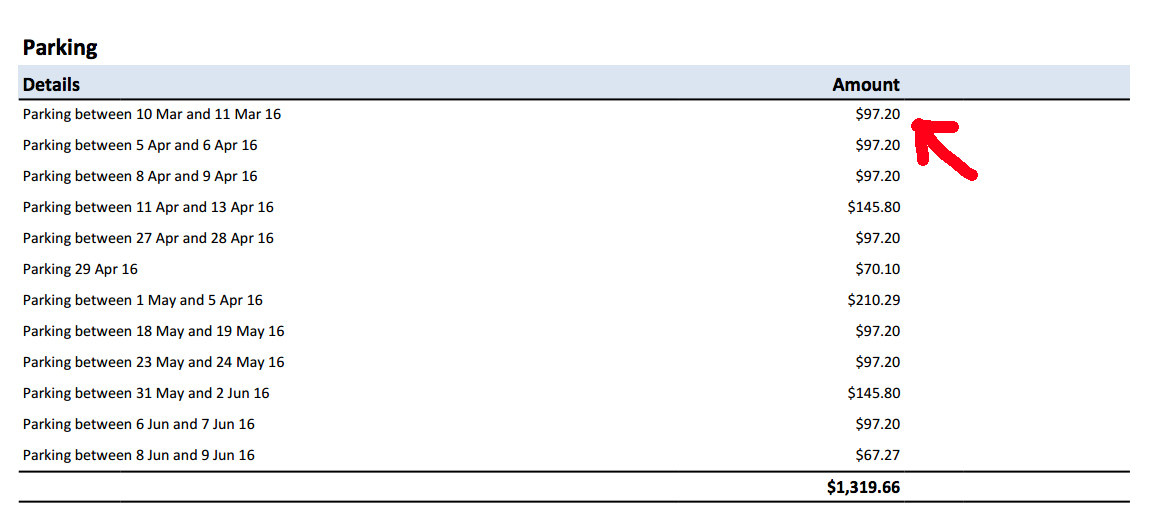 It's unclear how the monarchist fundraiser fitted within Dutton's immigration portfolio, raising questions as to why the taxpayer was left to cover the tab.
BuzzFeed News has asked Dutton's office why the taxpayer was charged for the travel, and what – if any – relevant political business was conducted on the trip.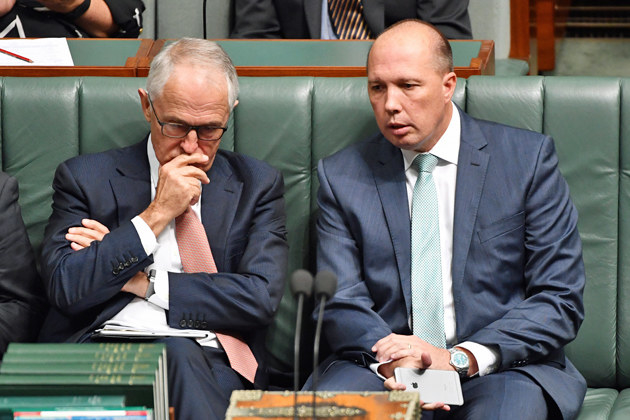 Just before publication, Dutton's office said the claim the minister charged the taxpayer for the trip was "inaccurate". His staff provided no further details.