Katie Hopkins Has Applied For An Insolvency Deal To Avoid Bankruptcy
The British controversialist has to pay debts from a 2017 libel case over her tweets.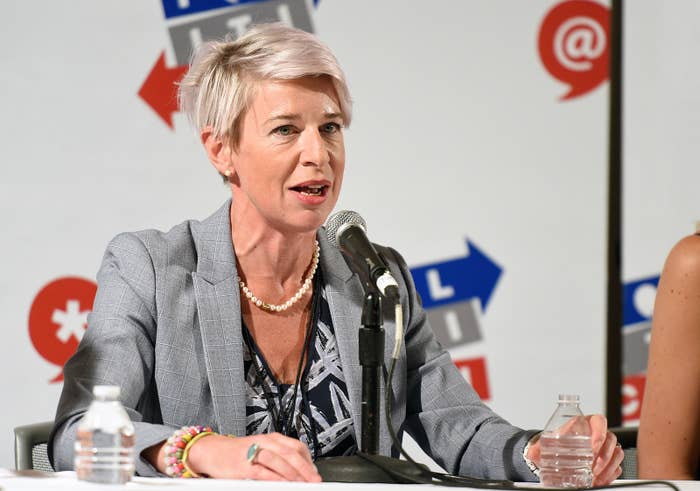 Far-right media personality Katie Hopkins has applied for an insolvency arrangement in a bid to avoid bankruptcy after she lost a libel case over tweets which wrongly implied a food writer had supported the vandalism of a war memorial.
Last year, Hopkins was found to have libelled Jack Monroe in two tweets that suggested that she supported a war memorial being vandalised with anti-Tory graffiti. The court ordered Hopkins to pay £24,000 in damages to Monroe and £107,000 in legal costs within 28 days.
Over this weekend, Monroe sent a series of tweets that revealed Hopkins had applied for an insolvency arrangement to pay the rest of her debts called an individual voluntary arrangement (IVA).
Monroe claimed Hopkins "didn't want anyone to know" about the IVA application, made in May of this year.
"I have been paid in full, but many of her creditors, including my lawyer, will not be paid what they are owed," Monroe wrote. "It's all very sad actually."
An IVA, part of the 1986 Insolvency Act, is a long-term repayment arrangement made with creditors in an effort to avoid a client having to file for bankruptcy. Hopkins' IVA can be found on the UK insolvency register online here.

BuzzFeed News contacted Hopkins for comment but had not received any by the time of publication.
In the wake of Monroe's tweets about Hopkins' bid, people on Twitter started retweeting a 2014 Hopkins tweet about debt: "The only thing people in debt have in common other than bad money management, is an ability to blame anyone but themselves."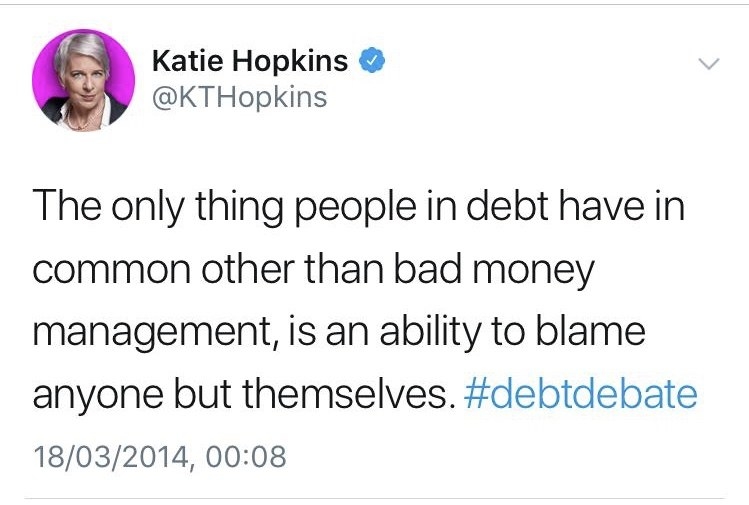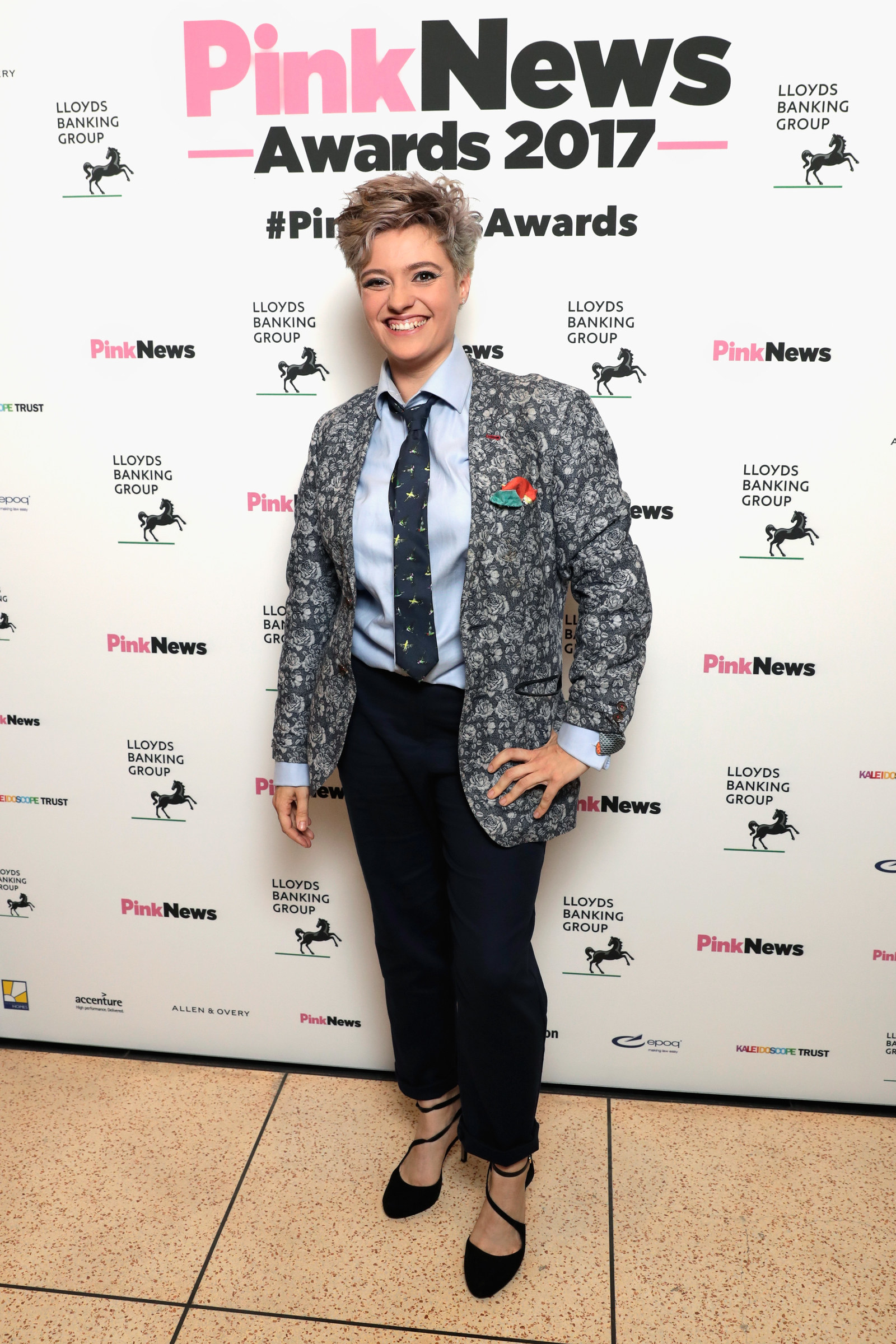 Monroe told BuzzFeed News that she now plans to "finally move on" from the entire episode involving Hopkins.
"This case has dominated my life for the last three and a half years now, and I hope that now I can finally move on," Monroe told BuzzFeed News.
"I don't believe any of us are beyond redemption, and [I] wish her all the best."