Dr Karl Has Slammed Tony Abbott's Wind Farm Comments
"It's embarrassing".
Popular scientist Dr Karl Kruszelnicki has savaged Tony Abbott for raising health concerns over wind turbines calling his comments "embarrassing" for a prime minister.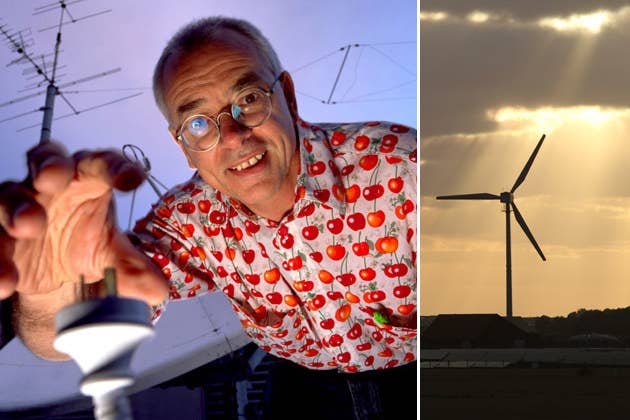 Dr Karl spoke to BuzzFeed News after the prime minister acknowledged the "potential health impacts (of wind turbines)", calling them "visually awful".
"It's really embarrassing hearing the prime minister talking about the potential health impacts of wind farms. It's like him worrying about the earth being flat and that this could cause a problem with the movements of jet planes," said Dr Karl.
BuzzFeed News asked about whether there was any scientific evidence to back up recent claims from some rural Australians that they have gotten sick from the turbines.
"The science is absolutely clear that the only health effects of wind turbines is that if they fall on you."
The senate is currently conducting an inquiry into the health effects of wind turbines.
According to Guardian Australia, it heard from acoustic experts on Thursday who said there was no effects from living near the turbines.
NSW Liberal Democratic senator David Leyonhjelm has been one of the MPs leading the anti-wind turbine crusade. His op-ed in The Australian on Thursday talking about the impact of so-called "Big Wind" industry.
"This is not just a problem with wind turbines. Infrasound from any source has the potential to make people sick, including people living close to huge ventilator fans in coal mines or near gas and coal-fired power stations."
When asked about how the wind turbine comments fit into the government's record on climate change. He didn't hold back.
"Perhaps the government is driven by an anti-climate change philosophy which is forcing them to accept anything- no matter how incorrect"