Journalists Are Walking Out Of Some Of Australia's Biggest Newspapers For A Whole Week
The decision, which would include next week's federal Budget, was made after Fairfax Media announced another company-wide restructure.
Journalists at Fairfax Media's biggest newspapers have staged a dramatic walkout, after it was announced 125 editorial jobs would be cut from the company.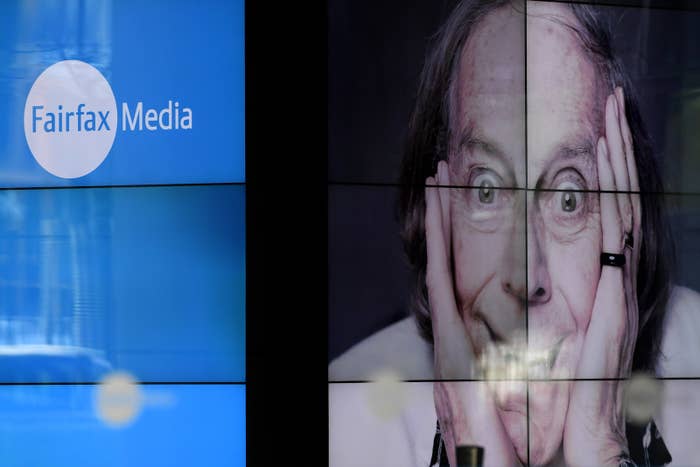 Fairfax Media said on Wednesday 125 editorial jobs would go from the company's stable of newspapers which include The Sydney Morning Herald, Melbourne's The Age, the Canberra Times and The Australian Financial Review.
In response to the announcement, Sydney and Melbourne offices held a stop-work meeting where staff voted to go on strike for seven days.
The strike is intended to impact Fairfax Media's coverage of next Tuesday's federal Budget, which is seen as one of the biggest days of the year for the national media.
The Canberra bureau walked out of Parliament House mid-afternoon.
Others were covering news events around the country when they received word to down tools.
Several journalists and editors at Fairfax Media told BuzzFeed News the drastic decision for a week long strike was made to send a signal to readers that the company couldn't keep making job cuts without work being affected.
"People were talking about a 48 hour strike and trying not pissing off readers," said one Fairfax Media journalist. "But we wanted to send a proper message: You cannot keep doing this, there is nothing left to cut."

Last year, Fairfax editors and reporters went on strike when the company announced 120 jobs would be shed.
Fairfax Media is yet to comment on the action, but several employees told BuzzFeed News they expect that the company will go to the independent workplace umpire, the Fair Work Commission, and demand the staff return to work.


Announcing the $30 million restructure earlier on Wednesday, Fairfax executive Sean Aylmer said it would look at slashing freelance budgets and casual staff.

"While we will be looking across all parts of the newsroom, at the end of the redundancy program we expect there will be significantly fewer editorial management, video, presentation and section writer roles," Aylmer said.

Today is World Press Freedom Day.