In light of the pure batshit insanity caused by former terror suspect Zaky Mallah questioning Steve Ciobo on Q&A, it's important to reflect on some TV history.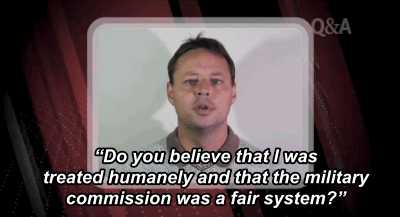 Such as the time another former terror suspect, David Hicks, confronted John Howard on the show in 2010.
Like Mallah, Hicks pleaded guilty to crimes he was later acquitted of and was courted by Q&A to pose a question to Howard on a special episode.
The question saw some people applaud and others tentatively await Howard's response. Just take a look at this audience member.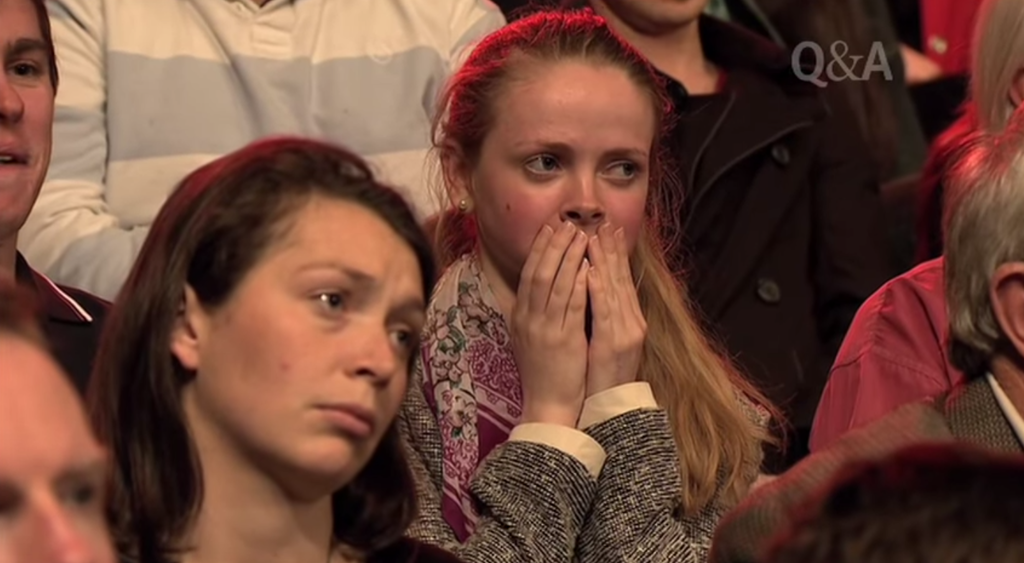 Before launching into a strident defence of his policy surrounding the military commissions, Howard posed this question: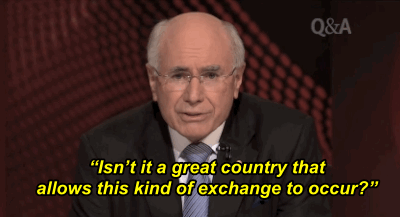 He said it was something that wouldn't happen in every country. (Look at Tony Jones's face!)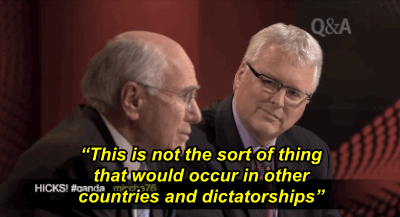 And thought Australia should be proud of having a former terror suspect on to question him.
There are some clear differences between the Hicks question and Monday's "incident". Firstly, Mallah was in the studio audience among the people. Secondly, Mallah's question was live and not prerecorded.