John McDonnell Says It's Now Time For Labour MPs To Boycott Russia Today
"I think what we're seeing from Russia Today at times goes beyond objective journalism from what I've seen," John McDonnell said.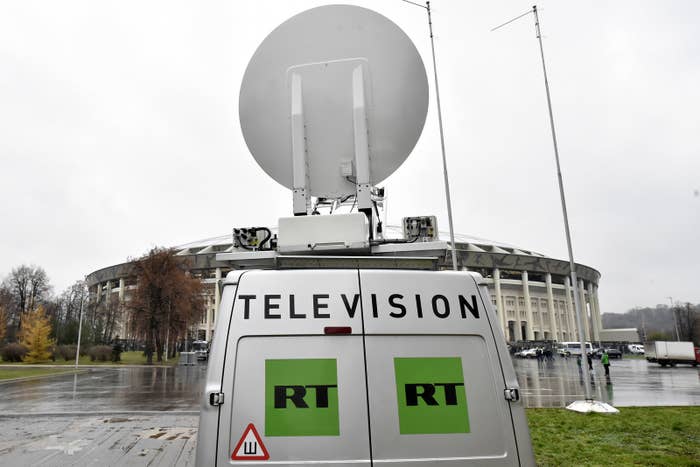 Shadow chancellor John McDonnell has called for Labour MPs to no longer appear on Russia Today, suggesting the 24-hour TV network has often gone "beyond objective journalism".
UK politicians from all parties have appeared on the Kremlin-funded network for several years, with questions repeatedly raised about those MPs who've accepted large fees from the news channel.
Appearing on the BBC's Andrew Marr Show on Sunday morning, McDonnell conceded he'd appeared on Russia Today in the past, but said he'd be telling Labour colleagues to boycott the channel.
"I've appeared on it in the past, sometimes to challenge some of the issues internationally and also to raise issues here that we're concerned about, not just Russia's role but the international scene overall," McDonnell said.
"I think what we're seeing from Russia Today at times goes beyond objective journalism from what I've seen."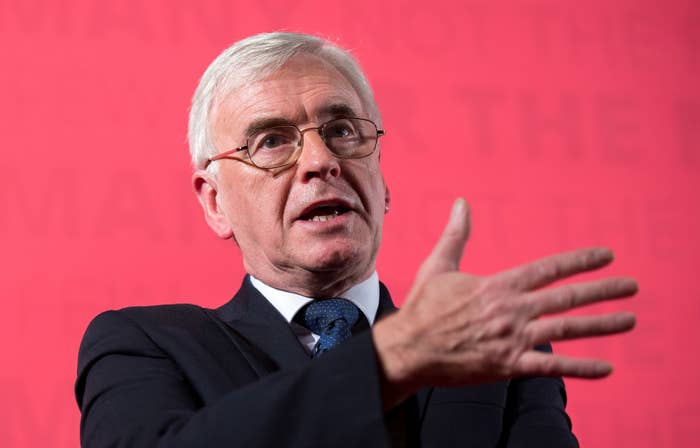 "I've been looking at overnight some of the changes in coverage on Russian television in particular, I think we have to step back now."
But McDonnell's slap down of Russia Today comes less than 24 hours after Labour's shadow chief secretary to the treasury, Peter Dowd MP, appeared on the channel to criticise Theresa May.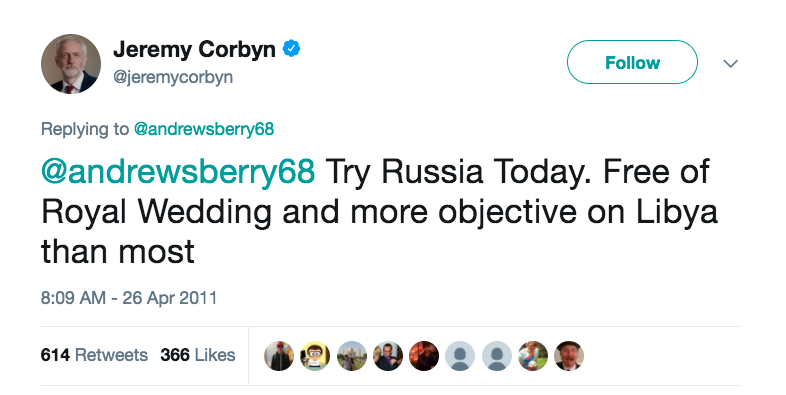 Despite all the past Labour appearances, McDonnell said Russia Today has recently crossed a line.
"Until now we've treated it like every other television station," he said. "We've tried to be fair like any other country's television station, we try to be fair with them, as long as they abide by journalistic standards which are objective that's fine.
"It looks as though they've gone beyond that line."
In 2015, British broadcast regulator Ofcom sanctioned Russia Today for some of the news channel's coverage around Ukraine and Syria, including a news report which accused the BBC of staging a chemical attack.
UK prime minister Theresa May also attacked Russia's recent propaganda efforts though "state-run media organisations" during a high-profile speech last year, which was seen as a nod to Russia Today.
"It is seeking to weaponise information," May said. "Deploying its state-run media organisations to plant fake stories and photo-shopped images in an attempt to sow discord in the west and undermine our institutions."