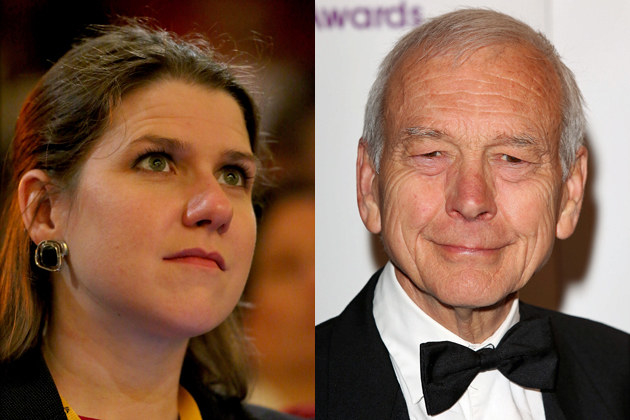 Liberal Democrat MP Jo Swinson confronted John Humphrys on-air during an awkward interview about sexual harassment and asked whether the BBC Today programme host had apologised to his female colleague over making disparaging jokes about equal pay behind her back.
Swinson was being repeatedly questioned about the definition of sexual harassment and whether MPs needed training on how to spot it, when she asked Humphrys whether he'd apologised to Carrie Gracie.
"While I've got you here, John, have you apologised to Carrie Gracie for the remarks that you made about equal pay?" Swinson asked.
Humphrys replied: "I wrote an email to Carrie Gracie immediately after that exchange – as a matter of fact, I did. And she replied.
"Quite what this has to do with what we're discussing here I fail to see, but there we are. That has answered your question."
Swinson said "it wouldn't be the first time a question has been thrown in at the end", before Humphrys ended the interview, calling her question "irrelevant".

It's the first time Humphrys has been confronted over the incident after BuzzFeed News published the leaked audio of the veteran broadcaster sharing a "joke" with North America editor Jon Sopel about Gracie's attempt to achieve equal pay.
But Thursday's Swinson interview on the agenda-setting Today programme also included repeated attempts from Humphrys to question the MP about the definition of sexual harassment.
"What is sexual harassment?" Humphrys asked. "If a young man invites a young woman for a drink that evening, that isn't sexual harassment, is it?"
Swinson explained that "it's really not that complicated", calling his question "sort of nonsense and a distraction".
"I was looking for a specific definition," Humphrys said. "That's the point, but I'd like to think that I know."
Swinson replied: "Well I'd like to think you did too, but I don't think we should make those kind of assumptions."