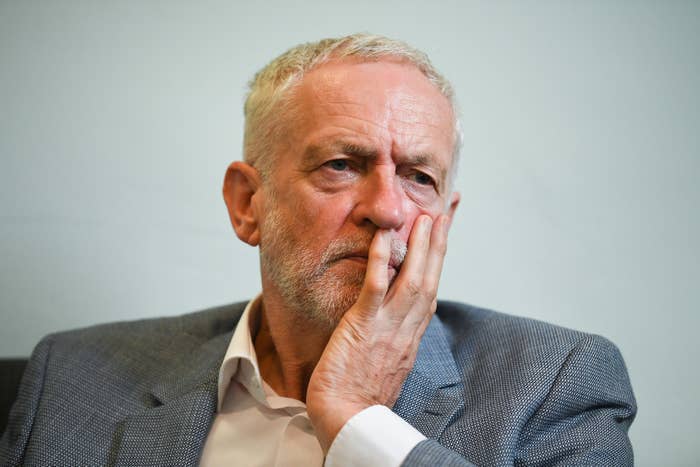 Labour leader Jeremy Corbyn has come up with the idea of a new sister organisation to the BBC called the "British Digital Corporation", which might be able to create a new, publicly funded Facebook-like platform.
The so-called BDC and the nationalised Facebook alternative were just some of the swag of new ideas and policy proposals that Corbyn presented to the Edinburgh International Television Festival on Thursday as part of a major media speech called the "Alternative Mactaggart Lecture".
Despite the large digital footprint of the BBC already, Corbyn said the new organisation would take on the likes of Netflix and Amazon, and maybe create a social media platform to compete with Facebook.
"A BDC could use all of our best minds, the latest technology, and our existing public assets not only to deliver information and entertainment to rival Netflix and Amazon but also to harness data for the public good," Corbyn said.
"A BDC could develop new technology for online decision-making and audience-led commissioning of programmes and even a public social media platform with real privacy and public control over the data that is making Facebook and others so rich."

By Corbyn's own admission, the BDC idea had been cherry-picked from former BBC News chief James Harding, who had used the language in a media lecture earlier this year. But Harding had not suggested creating it as a new organisation.
"But if the BBC hadn't been created in 1922 to ensure the enormous power of radio was used to give the best of everything to everyone, today you'd create the BDC — the British Digital Corporation — to serve, just the same, the public good in the internet age," Harding said. "If we want to strengthen the system of freedom and choice, both in our country and around the world, we should strengthen the BBC.
The reaction to the idea on Twitter was mixed, with some suggesting it was impracticable and others more supportive.
Large parts of Corbyn's speech and proposals had been revealed before the speech, including a new tax on US tech giants like Google, Amazon, Facebook, and Netflix in order to fund journalism, and the direct election of some BBC board members.

But there were other surprises. Corbyn said he liked the idea of journalists being able to elect their editors if the media organisation had a large enough audience. He vouched for the current situation at the Guardian.
"One of the more radical and interesting ideas I've heard, which limits the power of unaccountable media barons without state control, is to give journalists the power to elect editors and have seats on boards for workers and consumers when a title or programme gets particularly large and influential," Corbyn said.
"Journalists at the Guardian now elect their editor by indicative ballot and there's no reason why that precedent shouldn't be spread more widely."