Among the nine Australian men arrested for stripping down to Malaysia-flag speedos and celebrating a Grand Prix win in Sepang, is Jack Walker (pictured in a grey button-up shirt), a longtime adviser to government minister Christopher Pyne.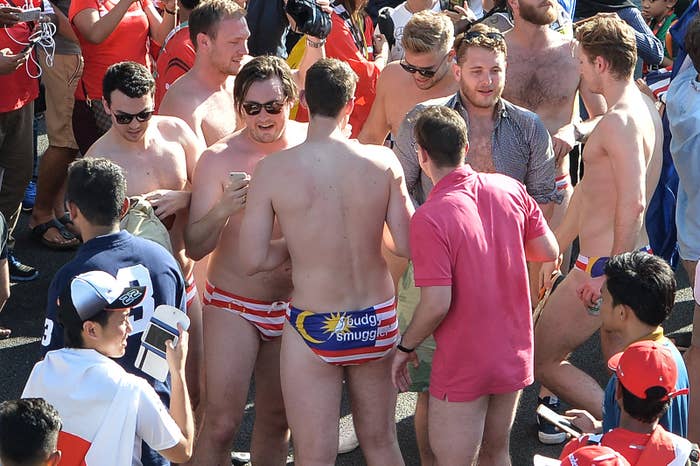 The group of men, aged 25 to 29, were celebrating the victory of Australian driver Daniel Ricciardo, who won the first race of the F1 season.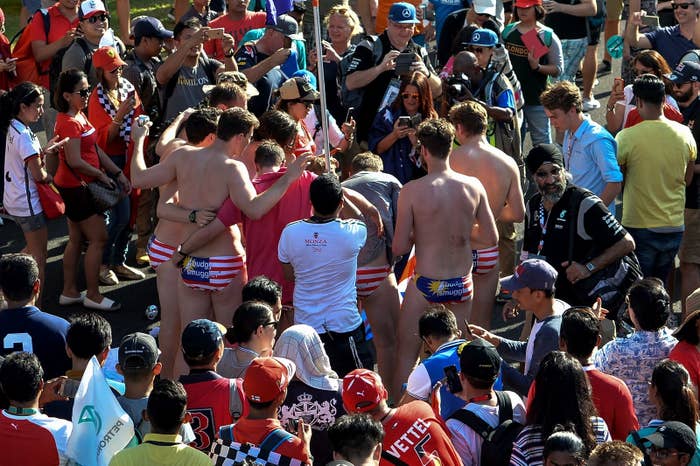 Instagram video shows the men chanting "Aussie Aussie Aussie, oi oi oi!", posing for photos with locals and drinking beer from their shoes, which is colloquially known in Australia as doing a "shoey".
Ricciardo celebrated with a shoey of champagne on the victory podium.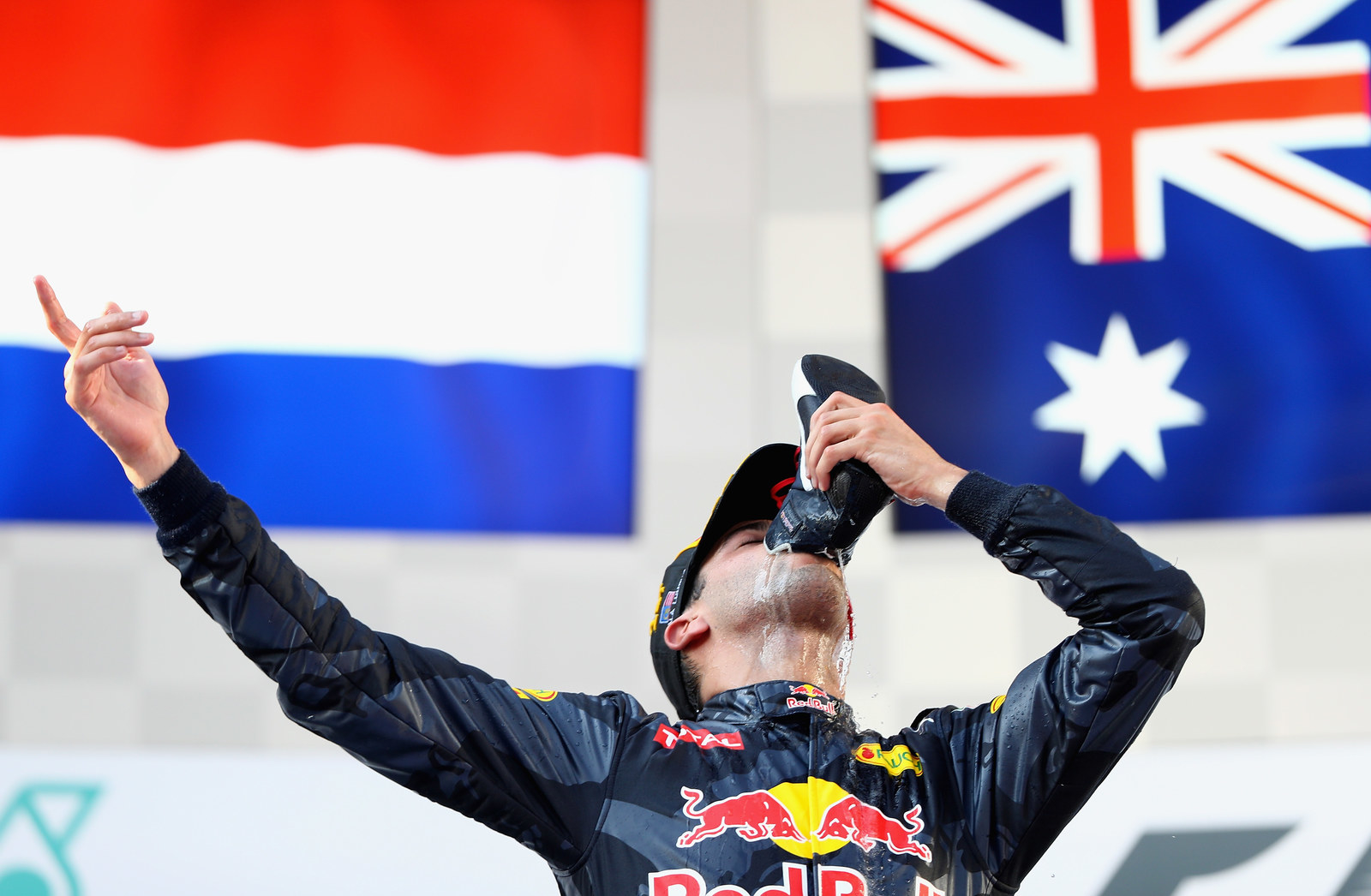 Christopher Pyne's office has released a statement in relation to Walker's arrest, saying "the matter is being handled appropriately by the Australian High Commissioner".