Newly released documents reveal former prime minister Tony Abbott bought 110 Ukrainian flags in just one year, which cost the taxpayer more than $5,000.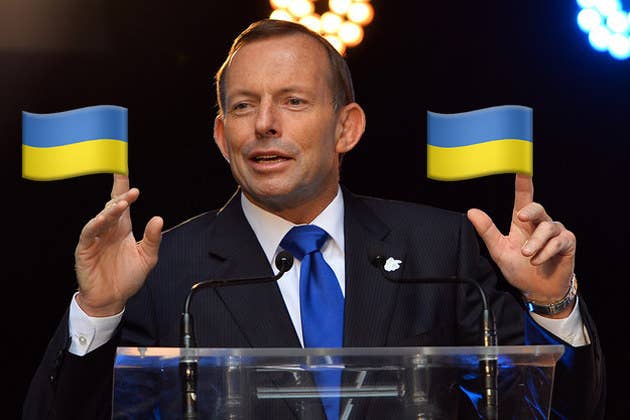 Abbott - who became famous for surrounding himself with Australian flags - bought more than 900 flags from around the world during his second and final year in office, costing more than $110,000.
BuzzFeed News has seen documents showing the then PM's office bought an eye-watering 171 Aussie flags, after Labor senator Penny Wong formally requested the numbers.
Senator George Brandis' office wrote to Wong that the hundreds of flags were for use during state visits and last year's G20 summit.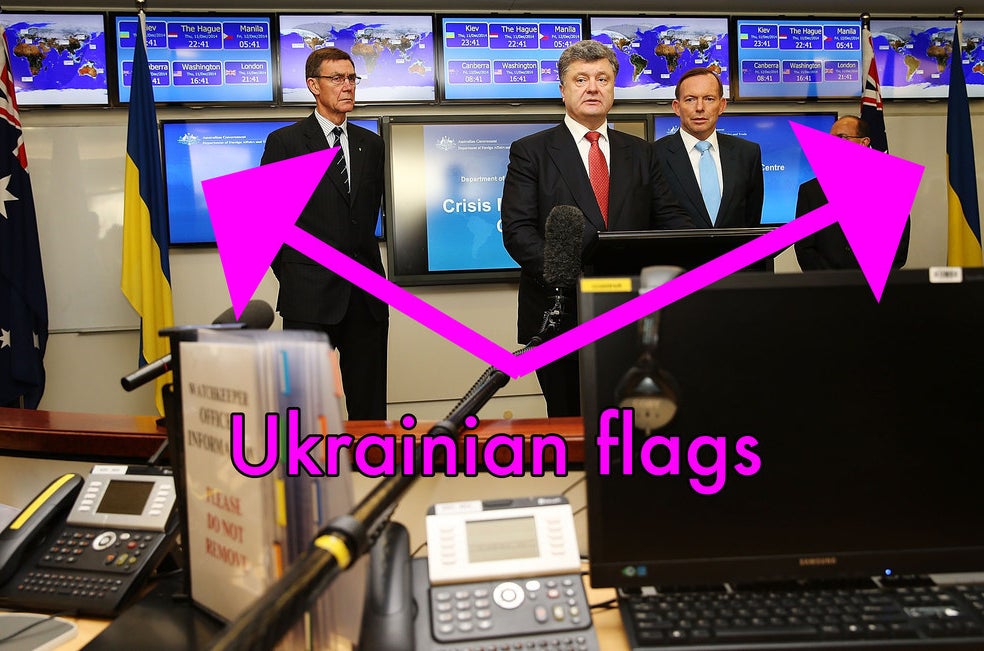 But there was only one state visit from president Petro Poroshenko during the 2014-15 financial year and Ukraine is not in the G20.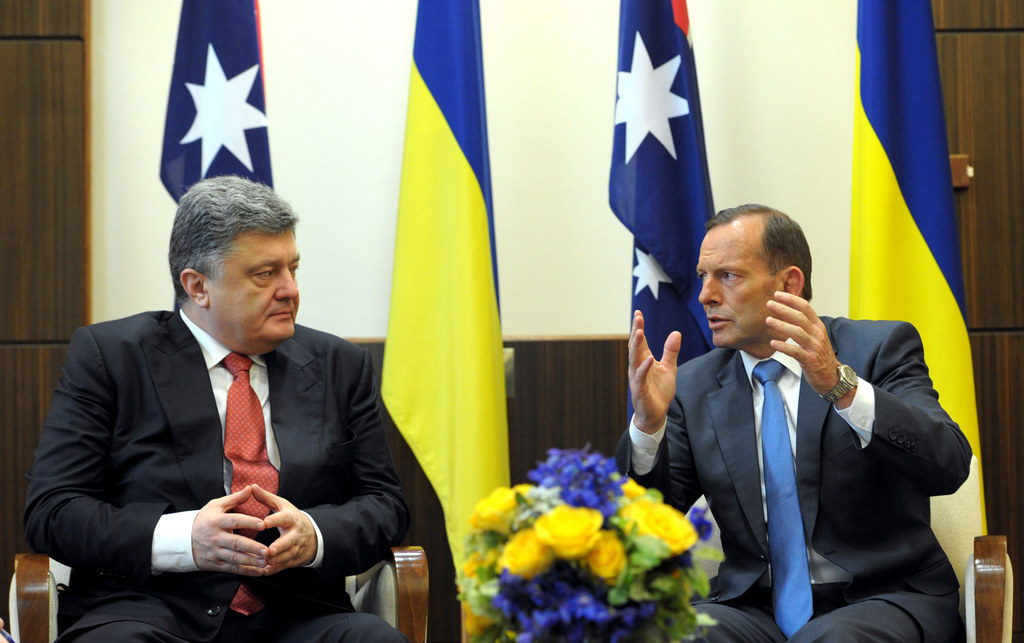 Mr Abbott, who was also known for his strict regime of wearing blue ties, even wore a blue and yellow striped number for a Melbourne church service with the president.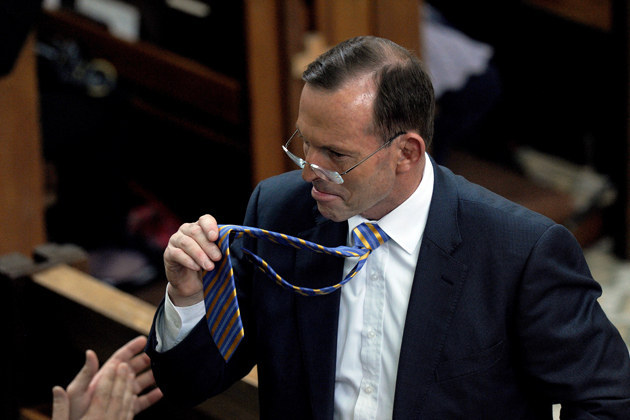 The over-abundance is in stark contrast to other flags. The documents included an itemised table, showing the PM's office bought 36 times more Ukrainian flags than Aboriginal flags.
BuzzFeed News considered reasons why Mr Abbott bought so many Ukrainian flags - everything from ceremonies surrounding the downing of MH17 to the new joint-embassy in Kiev to a simple fetish for the blue and yellow standard - and has submitted questions to his office.
Malcolm Turnbull's office has also been asked to comment on the revelation, and asked whether there's a need for so many Ukrainian flags at Parliament House.