Australia's Media Fell For An April Fools' Joke Because They Broke The Rules
Packed with Vitamin Bullshit.
Australia is one of the first places in the world to enter the awful "April Fools' day zone". Itching to get started, Aussie media fell for a really dumbass story on March 31.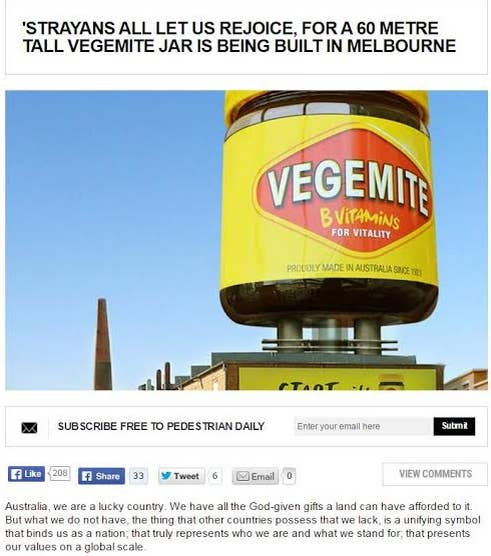 Pop-culture website Pedestrian TV were the first to splash the exciting (non) news that a giant jar of Vegemite would be erected in Melbourne.
And weren't they ridiculously excited.
Not to be outdone, Channel Nine news (whose tagline is ironically "First On Nine") tweeted this stupid thing.
And there were others...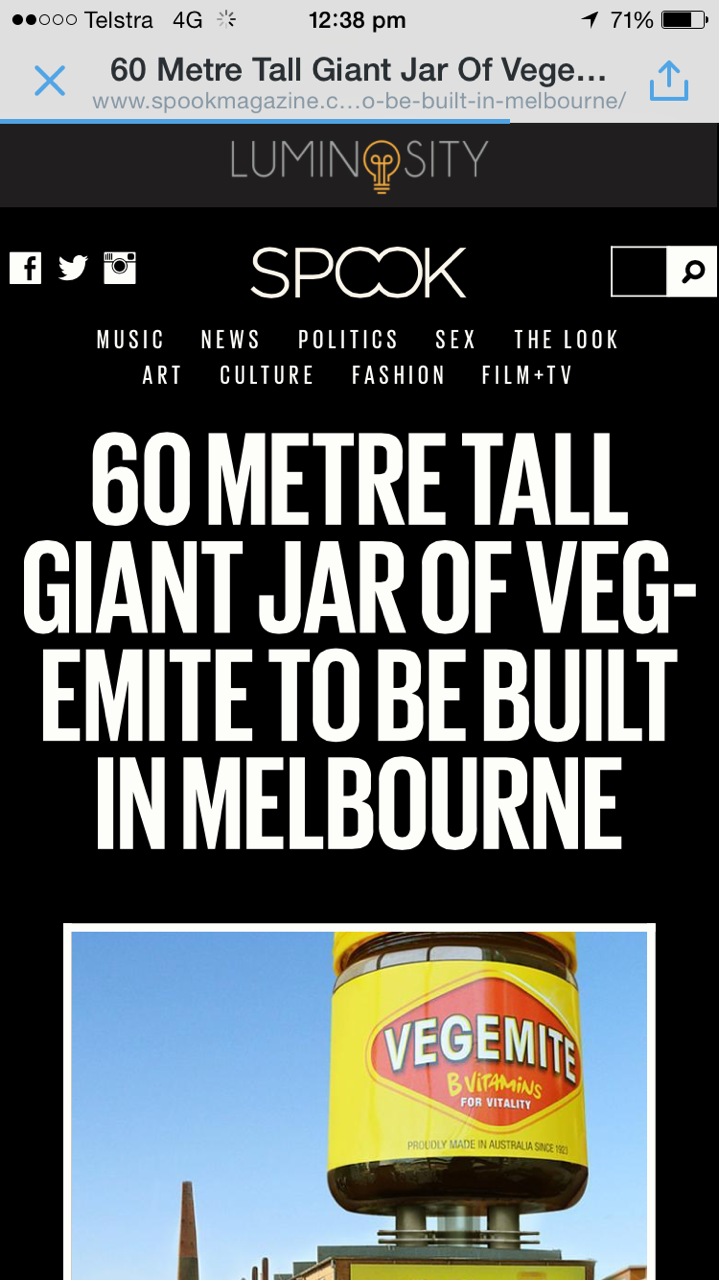 BuzzFeed News spoke to the PR spokeswoman behind the fake story who couldn't stop laughing because media outlets had actually broken the embargo to publish the story!
The only thing better than re-writing a fake press release for a news site, is breaking the embargo to do so.