The employment minister Michaelia Cash has completely misstated the number of people in the government's controversial internship program, suggesting as few as 7% of those that have taken part have found jobs.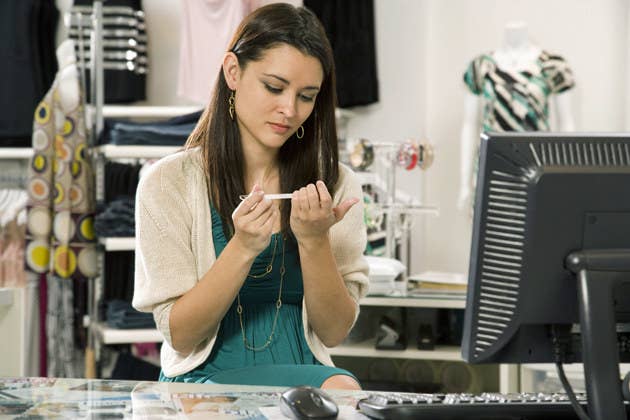 Cash joined prime minister Malcolm Turnbull on Monday to announce an expansion into the retail sector of the controversial PaTH (Prepare, Trial, Hire) program, outlining numbers she thought amounted to success of the program.
"Since 1 April when the training element of the program commenced, we have now had over 1,200 youth go through the program, but also in excess of 5,000 training programs on offer," Cash said.
"Of course the program has only been in place for 12 weeks but we already have 82 young people who were quite literally looking at a lifetime of welfare, well, guess what, as a result of the Turnbull government's PaTH program, these 82 young people are now in employment."
BuzzFeed News asked Cash's office whether it was correct that just 82 out of 1,200 people in the program (about 7%) found employment.
In the meantime, Australian Council of Trade Unions (ACTU) president Ged Kearney issued a press release and held a media conference to rail against the new retail internships, stating: "The government has admitted that only 15% of PaTH internships have resulted in real jobs."
When asked where the 15% figure came from, the ACTU pointed BuzzFeed News to an article published in the Herald Sun earlier on Monday morning.
There, buried in the 17th paragraph of the story, was the unsourced claim that 15% of those that took part in the program "secured permanent jobs".

When Cash's office then sent over the numbers that both the minister and the Herald Sun were working off, the genesis of the 7% and 15% numbers became apparent.


Cash appears to have mistakenly said 1,200 have "gone through" the program, when in fact she's likely referring to the number of jobs advertised as part of the program since April.
Meanwhile, the Herald Sun looks to have found the percentage between the 82 jobs and 620 young people who commenced the program, getting 13.23% and rounding it up to 15%.
But really, if the numbers from Cash's office are to be believed, 408 young people are still doing their internship, meaning 82 full-time jobs have been created from the 212 young people who've finished the program.
You get it? Yeah, neither.