Another Labour MP Has Quit Over Claims About Anti-Semitism In The Party
Ian Austin becomes the ninth Labour MP to walk out on the party this week.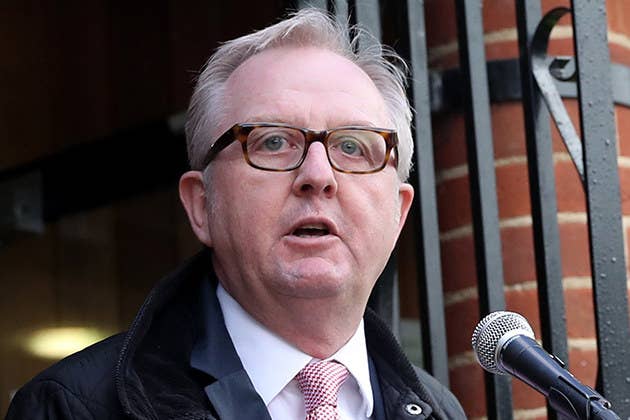 Ian Austin has quit Labour becoming the ninth MP to walk out of Jeremy Corbyn's party since Monday.
Speaking to the Express & Star on Friday morning, Austin said he couldn't tell locals to vote for Corbyn citing the way the Labour party has dealt with anti-semitic abuse.
"The Labour party has been my life, so this has been the hardest decision I have ever had to take, but I have become ashamed of the Labour party under Jeremy Corbyn," Austin said.
"I am appalled at the offence and distress Jeremy Corbyn and the Labour Party have caused Jewish people.
"It is a terrible that a culture of extremism, anti-semitism and intolerance is driving out good MPs and decent people who have committed their life to mainstream politics."
Austin becomes the ninth Labour MP to quit the party since Monday, who've formed the new Independent Group in the House of Commons. Three Tory MPs quit the Conservative party on Wednesday to join them.
According to the local paper, the pro-Brexit MP has not spoken to the new group, suggesting he may not join the recent Labour exiles in the anti-Brexit alliance.