Labor has picked up on an anecdote about an angry, sweary tradie to taunt the prime minister about losing "Donald Trump voters".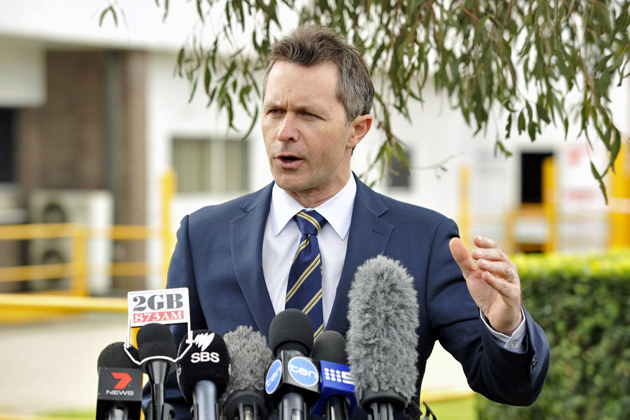 The anecdote relates to a statement made in a Labor focus group during last year's election.
In the focus group an older tradie from the NSW city of Wollongong was shown a TV ad featuring the prime minister talking about about his signature "innovation boom".
The tradie, who was worried about losing his job and the prospects of retraining, exploded over Malcolm Turnbull's message, sarcastically asking the moderator of the session: "What does he want me to do, fucking weld two iPads together?"
On Monday Labor's shadow trade minister Jason Clare picked up on the story, which was taken from my campaign diary What a Time to be Alive, during a speech to the American Chamber of Commerce in Australia:
Change is scary. [The diary] tells the story of a welder from Wollongong who was in a Labor focus group. Let's call him Wayne. They showed him a TV ad with Malcolm Turnbull talking about innovation. This was his response: "What does he want me to do, f**king weld two iPads together?" No wonder the PM doesn't talk about how "exciting it is to be alive" anymore.

There are lots of Wayne the Welders. In the US a lot of them voted for Donald Trump. They are angry and resentful. They feel run over and left behind by a fast changing world. They are worried about immigration and overseas workers or robots taking their job. And a lot of them blame trade...

... As New York Times columnist Tom Friedman says in his latest book: "If a society doesn't build floors under people, many will reach for a wall – no matter how self defeating that would be". We have got to build these floors. At the moment the Turnbull government is doing the opposite. They are cutting funding for schools and training. They are cutting support for low income families. They are doing nothing to make housing more affordable. They are doing nothing to stop the cuts to penalty rates and on 1 July they are going to give millionaires a $16,000 tax cut.

All of that just creates a more divided Australia and more Wayne the Welders. Beware their wrath.