It's Tuesday morning and Australia woke up, looked at the papers and thought, "Holy shit that wasn't a dream, our deputy prime minister really is a Kiwi".
The completely ridiculous Australian citizenship mess threatened to swallow up Nick Xenophon, who'd reportedly once travelled on a Greek passport.
But before you starting smashing plates, Xenophon revealed he was cracking a joke. IT'S NOT THE TIME FOR JOKES, NICK!
Like, let's take stock for a second: Five Australian MPs have been referred to the High Court after information came to light they were/might be secret dual citizens.
Over on Sky News, Libertarian senator David Leyonhjelm suggested he was a Swede, or maybe he wasn't, who the fuck even knows.
Then Amber Heard stepped up to the crease and tonked her long-time foe Barnaby Joyce for six.
Amber got the most savage revenge for that God-awful apology-to-Australia video.
For the second day, Joyce said he wouldn't be stepping down from cabinet, despite comments from a July radio interview emerging in which the deputy prime minister said the situation was "black and white" for dual citizens.
With the government's one seat majority at risk, prime minister Malcolm Turnbull probably wasn't amused when independent MP Bob Katter chose today to announce he'd no longer give his automatic support to the government on major votes.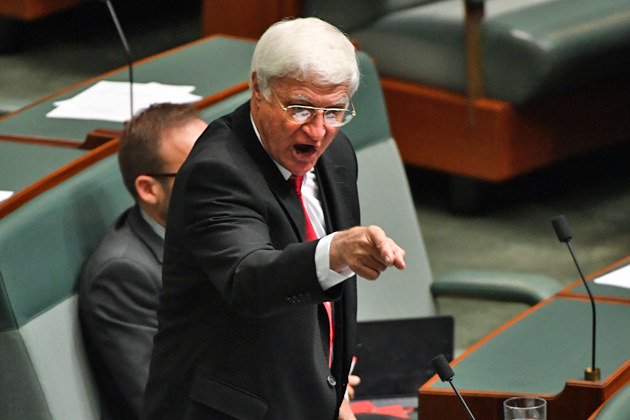 But that was a mere blip on the radar, because in the Coalition party room the prime minister was toying with the idea that Labor had hatched a secret, trans-Tasman plot to bring down Barnaby Joyce.
According to the NZ Labour leader, someone from Australian Labor had contacted a NZ Labour MP about putting a question to the Kiwi parliament relating about citizenship.
But New Zealand's internal affairs minister was quick to hose down the idea that the Aussie-Kiwi, Labor-Labour plot actually was the start of the mess.
Australia's foreign affairs minister Julie Bishop held a press conference to call out what she said was "treacherous behaviour" from Labor and Bill Shorten.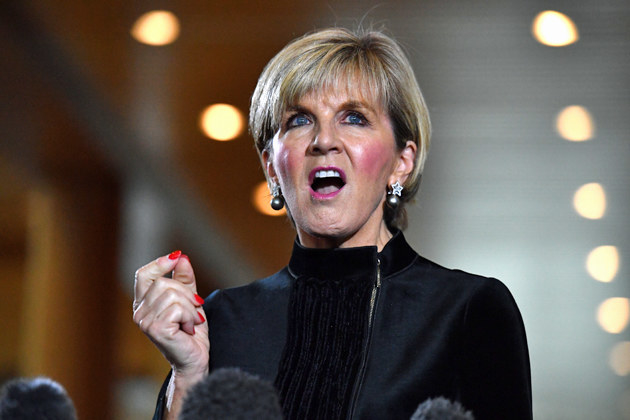 She also took aim at Kiwis: "Should there be a change of government [in New Zealand], I would find it very hard to build trust with those involved in allegations designed to undermine the government of Australia."
Five weeks out from a national election in New Zealand, Kiwi Labour leader Jacinda Ardern was like, um, sorry, what now?
In Question Time, Labor's Tony Burke brought down the house with a question to Bishop about her comments regarding NZ Labour and Barnaby Joyce.
The government backbenchers sat all stony-faced.
Immigration minister Peter Dutton tried to get back on the front foot, but Labor again was quick with the zingers.
Barnaby Joyce finally had the call and announced that he's received "verbal confirmation" today that he's renounced his Kiwi citizenship. That's 13 bloody years after first being elected to parliament.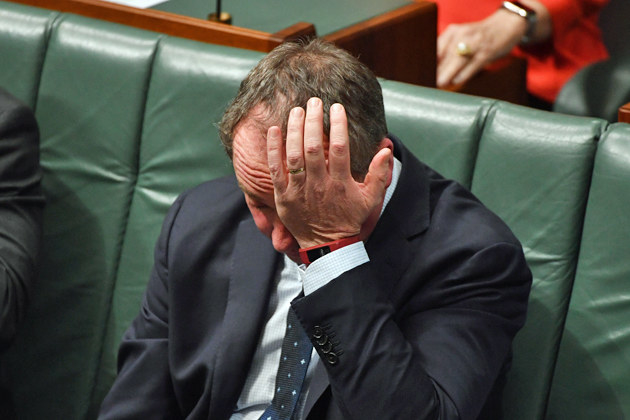 At least one Kiwi actor wasn't impressed with Joyce fleeing his newly discovered New Zealand citizenship.
Meanwhile, the ABC was defending one of its radio programs which interviewed a white nationalist. As you do.
It was a big day for the ABC. One Nation secured an inquiry into the public broadcaster, which may involve the salaries of its top stars being made public.
If that wasn't enough in this exhausting day, the government got defeated 69 - 61 on a vote about the Great Barrier Reef on the floor of the House of Representatives.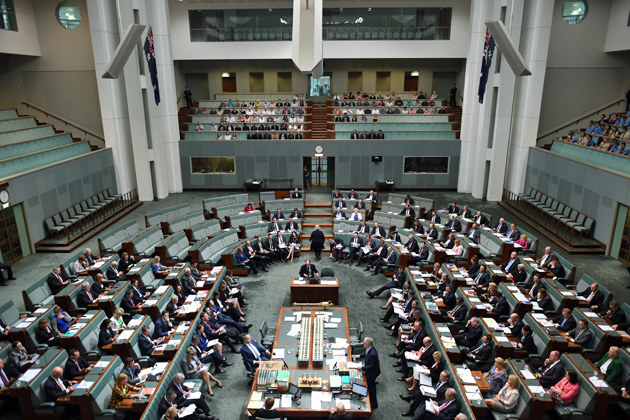 The government eventually took back control, but it got caught with its pants down again.
One more thing. At some point today, Tasmanian senator Jacqui Lambie confirmed that she took some of her political staffers to a sex shop to buy Christmas "trinkets".
Our deputy prime minister is a Kiwi, there's an alleged secret Australian-Kiwi plot and a senator is out here buying Chrissie presents at a sex shop. Wayne, same mate, same.